At the Lower East Side Preparatory High School in New York, it's not unusual to hear different languages flowing in the classroom — in one sentence.
"Mira, mira guey, I don't understand la tarea," — "Look buddy, I don't understand the homework," says one young boy to his classmate.
"Are you tarado?" — Are you dumb?, his friend shoots back, laughing.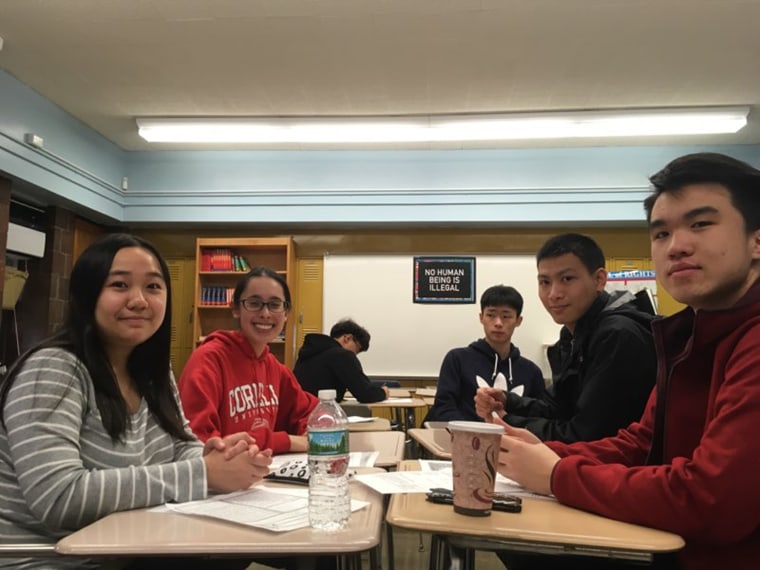 This has been a part of America's dialogue since the nation's start — the mixing of two languages in a conversation, whether it be Spanglish (Spanish and English), Chinglish (often Mandarin and English) or another combination.
The use of Spanglish or other language combinations has been seen by many as a sign of laziness or poor language skills. In recent years, however, scholars have found there is sophisticated brain work behind code-switching, or CS, the linguistic term for switching between two languages in one conversation.
"There is widespread agreement that CS is patterned, i.e., not random," said Almeida Jacqueline Toribio, of the University of Texas at Austin, who has been studying bilingualism since the early 1990s.
In fact, Toribio'sresearch shows that even those who are not completely bilingual or proficient in both languages still follow logical, grammatical rules when they code-switch.
Arturo E. Hernandez, a professor of psychology at the University of Houston and author of "The Bilingual Brain," has found that what English-Spanish code-switchers do when they speak is similar to what people do when they multitask — for example, driving and talking on a cellphone at the same time.
"Everyone is born with this task-switching gene," he said.
Perhaps this will pave the way for a different view of this common practice, though scholars like Toribio acknowledge that's not how many see it.
"CS remains a stigmatized bilingual behavior, viewed as a failure on the part of speakers to 'control' their languages," Toribio said. Some see it as a lack of competence or even poor manners, she added.
Among the millions of Americans who are bilingual and bicultural, there is a lively debate about switching languages.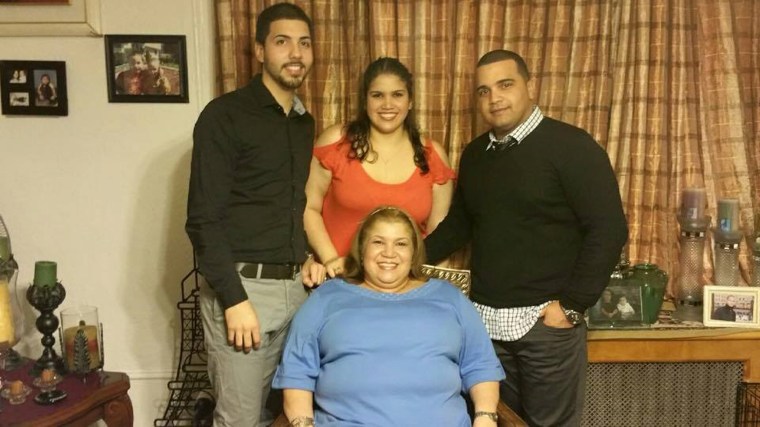 "If I can't recall a word in Spanish, then I'll use the English equivalent when I am with my bilingual friends," said Mariela Santos, 24, who was raised in the Bronx to Dominican parents. But Santos makes sure she only uses Spanglish sparingly.
"My mom says that people who speak Spanglish don't have a language," Santos said.
Eric Sanchez, 25, born and raised in Houston, does not feel any guilt about using Spanglish. In fact, he said, it's the only way he can communicate with his Spanish-speaking abuelo (grandfather).
"It's a way of life here in Texas," Sanchez said.
In New York, Richard Ciriello, who teaches English as a second language at Lower East Side Prep, says mixing other languages into English can be a good learning tool.
"I embrace code-switching because it's what the kids do, and I make them aware that they are doing it so they know that it's normal," Ciriello said.
Many of the school's students are foreign-born or have foreign-born parents from the Caribbean, South America, the Middle East and Asia. Ciriello invites his students to sprinkle in Spanish or Mandarin words into sentences as they work to master English.
"Sometimes they will tell me, 'I am speaking Chinglish or Spanglish' and they feel embarrassed," Ciriello said. Yet he feels that code-switching, especially at the introductory level, helps students engage in classroom activities.
While the debate over code-switching continues, popular culture is increasingly reflecting the fact that many Americans do sprinkle two languages in one sentence. TV shows like NBC's "Law & Order: SVU" and the CW comedy "Jane the Virgin" incorporate Spanglish into their dialogues.
The Dominican-American novelist Junot Díaz uses extensive Spanglish in his books, like the Pulitzer Prize-winning novel, "The Brief Wondrous Life of Oscar Wao." Amherst professor Ilan Stavans, who wrote the book, "Spanglish: The Making of a New American Language," made waves when he started writing a Spanglish version of Don Quijote. But he defends his fascination with Spanglish. "Languages are never in a state of purity. Instead, they are always changing," he wrote in 2014.
Spanglish is also gaining more traction in the music industry, as artists like Pitbull, Prince Royce and Claudia Alexandra Feliciano, known as Snow Tha Product, mix English and Spanish lyrics.
For Latinos, the debate over code-switching is even more relevant; immigration from Latin America, particularly Mexico, has slowed down sharply in recent years. A Pew Hispanic Trends report released Tuesday stated that "while 61 percent of Hispanic immigrants in the U.S. are Spanish dominant (and another 32 percent are bilingual), the share who are Spanish dominant drops to 6 percent among second-generation Hispanics."
As the U.S. Latino population continues to evolve, so, too, will the improvisational talk of many first-, second- and third-generation Latinos. Despite what purists or skeptics might argue, one thing remains clear: Spanglish is here to stay.
Maritza Rico is an NYU student who grew up in Baja California, Mexico, and moved to San Diego at 14. She sees code-switching as lazy, and fears that if she mixes Spanish and English too frequently, she will lose her command of one or even both languages.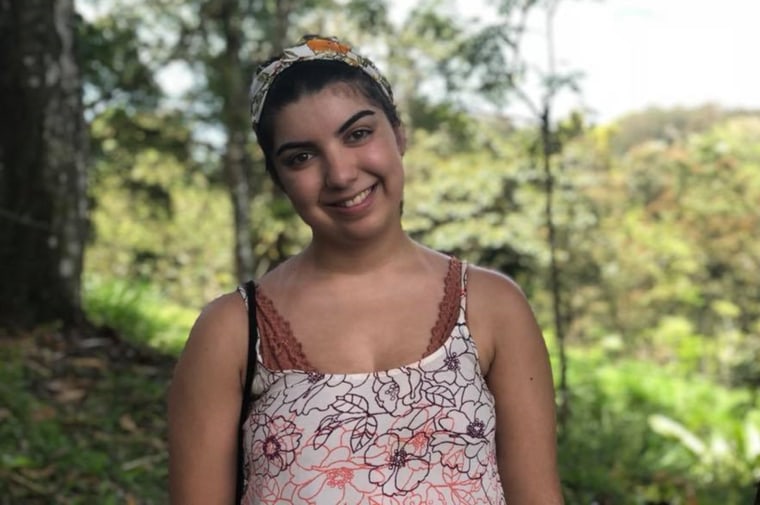 Yet, that doesn't stop her from doing it.
"The longer I have been in the U.S., the more I code-switch," Rico said.
In Houston, Eric Sanchez says he has used Spanglish with his friends and family for as long as he can remember. Code-switching can also be used to establish a connection or rapport with a stranger or new acquaintance.
"And that's the beauty of Spanglish. It's not inferior to Spanish; it's just different," he said. "It's a whole new type of code."