Very few people driving by the abandoned building outside downtown Houston would know that inside those walls lives a history that redefined Mexican-American civil rights in the U.S.
The building is finally getting major recognition.
The historic clubhouse of one of the most influential chapters of the League of United Latin American Citizens, known as LULAC, has been designated a National Treasure by the National Trust for Historic Preservation.
"You can hear the story or read it in a book, but it doesn't get in your bones like standing in the place," said Barbara Pahl, senior vice president of Preservation Field Service at the National Trust, of the building that housed LULAC's Council 60.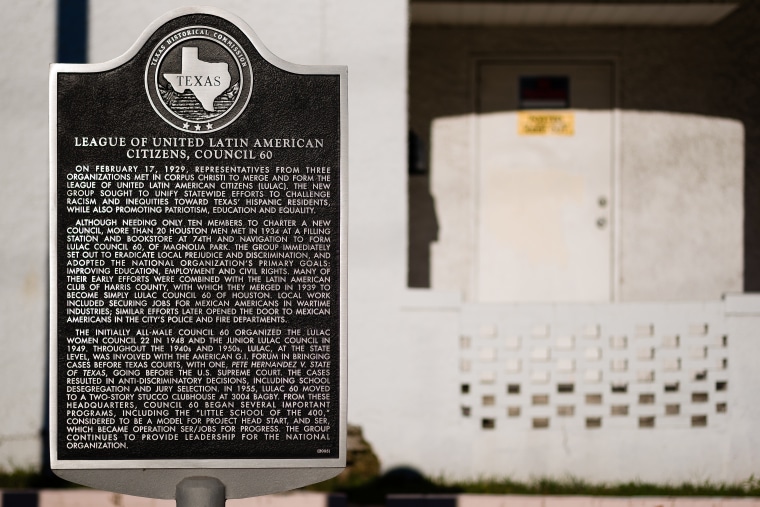 The place was a hub of Latino political and social mobilization, and its guests included Pres. John F. Kennedy.
LULAC is the nation's oldest Latino civic engagement and civil rights group. Its beginnings date back to 1929, a time when Mexican Americans were segregated from the public school system and were not allowed to learn English. They were also required to pay the infamous poll tax in order to be able to vote.
"Seven members of Council 60 bought the house in the mid-50's for their meetings," said Gene Preuss, associate professor at University of Houston- Downtown and a LULAC advisor. "They started a lot of initiatives of local and national impact."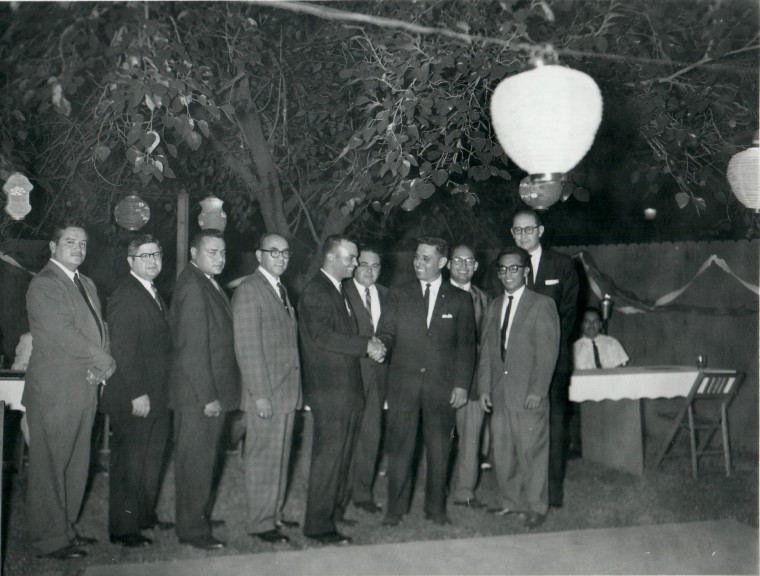 Inside the building now deemed a National Treasure, LULAC Council 60 members created social and educational programs such as the "Little School of the 400," now known as the Head Start Program, to promote school readiness for children in low-income communities.
"The origins of MALDEF (Mexican American Legal Defense and Educational Fund) started inside these walls. Even, Kennedy came to an event here before his assassination," Preuss said.
Other programs like SER (Service Employment Redevelopment) and Jobs for Progress, the largest work placement program in the nation, are part of the LULAC legacy that continues to impact lives nationwide.
RELATED: History of Racism Against Mexican-Americans Clouds Texas Immigration Law
The new designation comes with a $140,000 disaster recovery grant from American Express to help rehabilitate the historic building that suffered damages due to Hurricane Harvey.
Pahl estimates that in three years, the LULAC Clubhouse will be open to the public.
"Our work on preservation, people think it's just about the architecture, but the the meat of it is the history inside of it," said Pahl. "The civil rights issues of the past are not over, and we want to encourage all Americans to own this history."