A luxury fashion brand has partnered with Latin American artisans, helping to spread economic empowerment while preserving local culture and arts and amplifying women's voices.
The fashion brand VOZ is working with indigenous women artisans in Chile and Peru, bringing their high-quality and intricate weaving into new markets. This has been life changing for weavers like Juana Zuñiga, who is based in Chile.
"Es una alternativa segura para las artesanas, evitamos así en ocaciones no poder vender nuestros productos," (It's a safe alternative for the artisans, so we avoid not being able to sell our products on occasion), says Zúñiga.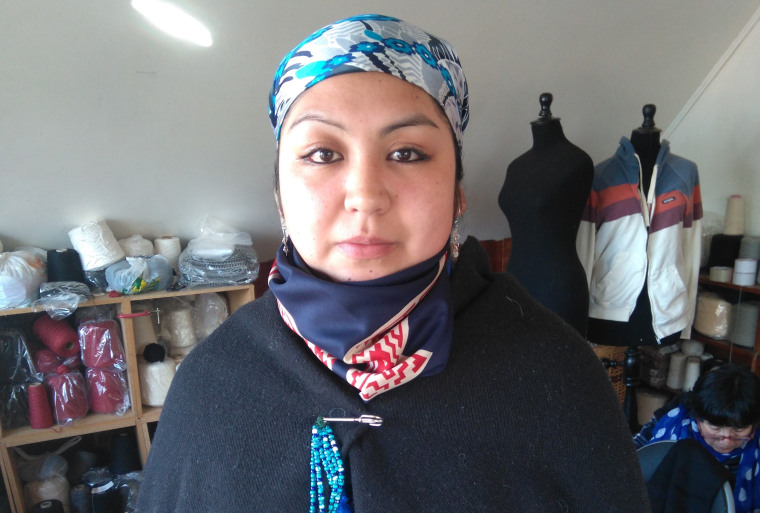 VOZ founder Jasmine Aarons began her work with Chilean artisans through a post-graduate fellowship with Stanford's HAAS Center for Public Service in 2009. She headed to southern Chile as an educator and design innovator, working with the foundation on and off for two years.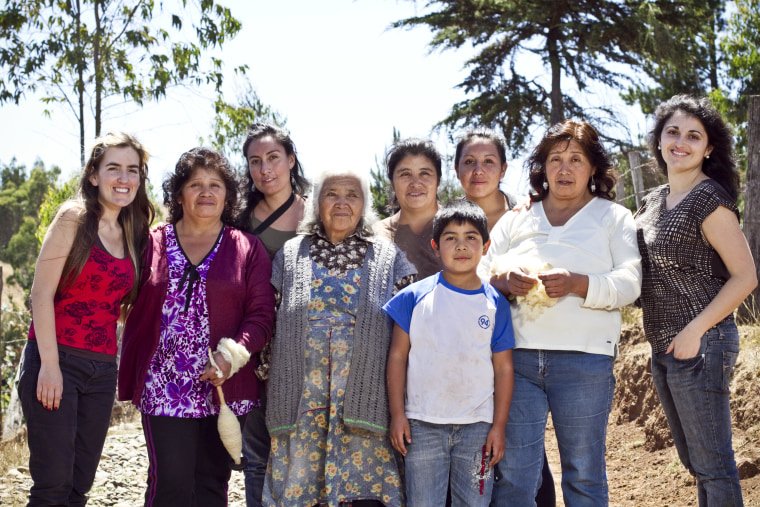 "I fell in love with the community, and I pledged to help them. Eventually, I realized that I had to start a business. I launched VOZ in 2012," Aarons tells NBC News. "I wanted to make good on my promise to help."
Witnessing firsthand the unique talent of weavers, Aarons gained a deep appreciation for their intricate, traditional craftsmanship. However, she also saw how knockoffs were hurting the livelihoods of these artisans, offering a far less authentic, but almost identical product, at a fraction of the price.
Identifying this problem, Aarons set off to create a fashion business model that would allow artisans to create with dignity while earning a fair, sustainable income.
RELATED: AccessLatina: Giving Women Entrepreneurs Tools to Reach Next Level
Before working with VOZ, local artisans were working in agriculture on a small scale, practicing their arts with rustic materials. "Many were highly skilled, but did not have market access. They were hungry to learn more. The more we worked together, the more empowered they became," Aarons tells NBC.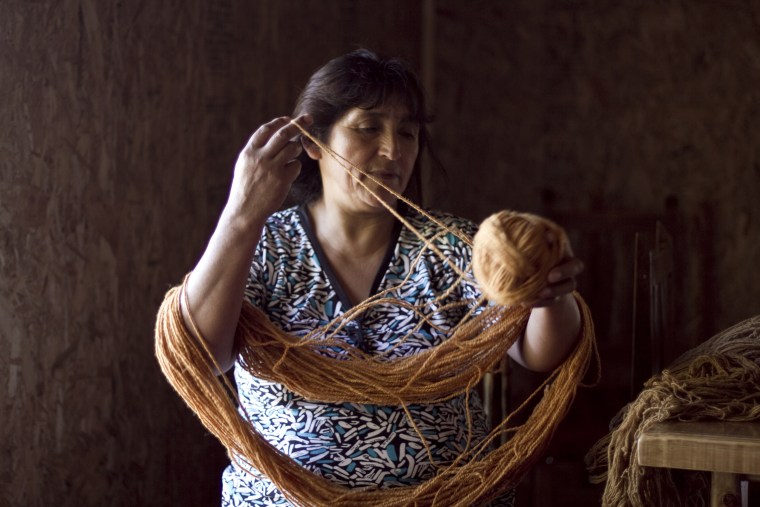 Four years later, the weavers that started at VOZ from the beginning are still continuing to weave and work for the brand. They have since been able to earn a consistent income, buy medicine when they need it, and have transitioned into the formal economy by opening their own bank accounts.
The women are now working with formal design formats from the company's New York headquarters and have been able to re-imagine their capabilities beyond local, traditional pathways. Additionally, the artisans are able to make three times more working for Voz than other local companies, which has led to an increase in their quality of life.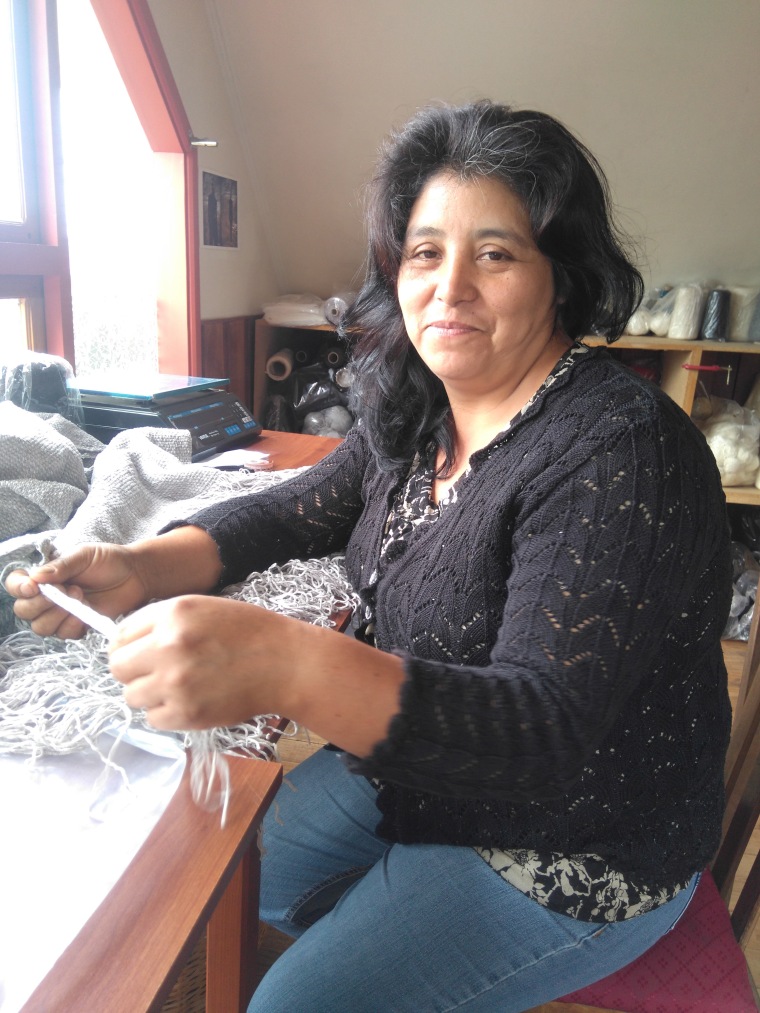 "Con VOZ mi vida ha cambiado mucho, me siento cómoda, es un trabajo que conozco desde un comienzo," (With VOZ my life has changed a lot, I feel comfortable; it's a job that I have known from the beginning), said Chilean weaver Veronica Currivil.
Besides financial security and economic opportunity, working with VOZ has benefited the weavers in other ways. "Seeing their talents as powerful unleashes them, it increases their self-esteem. Because of this, they have become leaders in their communities," Aarons shares.
VOZ has partnered with the United Nations Trust Fund to End Violence Against Women (UNTF), sponsored by UN Women. They will be part of the UNTF's 'Orange Label', an initiative that partners with fashion brands who have made the commitment to raise funds and generate awareness about the cause.
This season, VOZ is dedicating 20 percent of the proceeds from their signature Manta poncho to UNTF. A core piece of the Voz collection, the item is a traditional South American wool poncho made with 100 percent organic cotton. Each season hereafter, Voz will dedicate one piece of their collection to the 'Orange Label' to continue their partnership with the UNTF.