It may be hard to believe today, but it has only been a few decades since "Hispanic" or "Latino" became more common than "Mexican American" or "Puerto Rican." And what is a U.S. "Hispanic" or "Latino," anyway?
"There was such a tremendous diversity in the way people looked, in the foods they ate, it got me thinking how 'weird' this Hispanic category is, even if we take it for granted," said with a laugh G. Cristina Mora, a UC-Berkeley sociologist, in an interview about her new book, Making Hispanics. "How did this happen in the first place?"
If the "Hispanic" category seems suspiciously broad and ambiguous - you can speak Spanish or not, you can be first generation or third generation or only be part Hispanic - it's because that is precisely how it was created, explains Mora in the book. More importantly, its ambiguity is what has made it so effective.
"There was such a tremendous diversity in the way people looked, in the foods they ate, it got me thinking how 'weird' this Hispanic category is, even if we take it for granted,"
"This category gives two things - a language from which to be able to describe a state of underrepresentation - and a label to mobilize for change," Mora explained.
And contrary to what some may think, the category was far from "imposed" on the community, Mora states in her book. Instead, it was the careful result of negotiations with groups as disparate as community activists, presidential advisers, broadcast executives and Census officials.
"In America it's groups that can get resources together that rally and get attention," said Mora.
The book came out of her own personal journey. "I was born and raised in L.A., where the sights, sounds and tastes of being Latino are so different than in other parts of the country," she said. During the time she spent on the East Coast (she obtained her PhD in sociology from Princeton University in New Jersey) she saw how different "Hispanic" was in a place like New York. "You could be Afro-Latino from the Dominican Republic, or have an Argentinian grandmother," Mora said.
So she set out to find out how one term came to lump so many different groups.
The book gives a good historical overview of what got it going. In the 1960s, though Mexicans were identified "as racially white" in the Census, they were barred from all-white public and private spaces in many parts of the Southwest, and Mexican children went to all-Mexican schools. In the East Coast, Puerto Ricans felt they were subjected to racism that excluded them from employment and housing opportunities.
Many groups - activists, presidential Administrations and broadcasters - had something to gain from the "making" of the Hispanic category.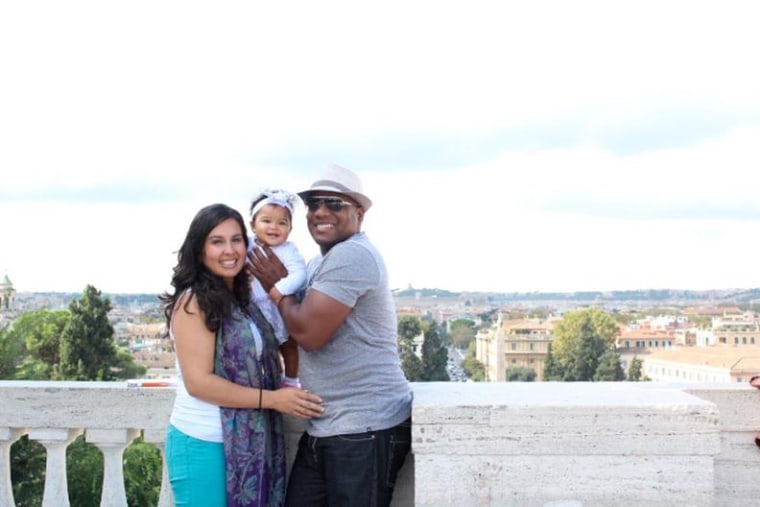 These diverse groups came to realize they needed a more effective way to garner the attention - and more importantly, the resources - of the federal government and institutions like the Ford Foundation, who had been funding initiatives in black communities.
It was in this context that Mora explains how more regional organizations like the Southwest Council of La Raza eventually brought together Mexican-American, Puerto Rican and the post-Castro Cuban communities under one umbrella as the National Council of La Raza.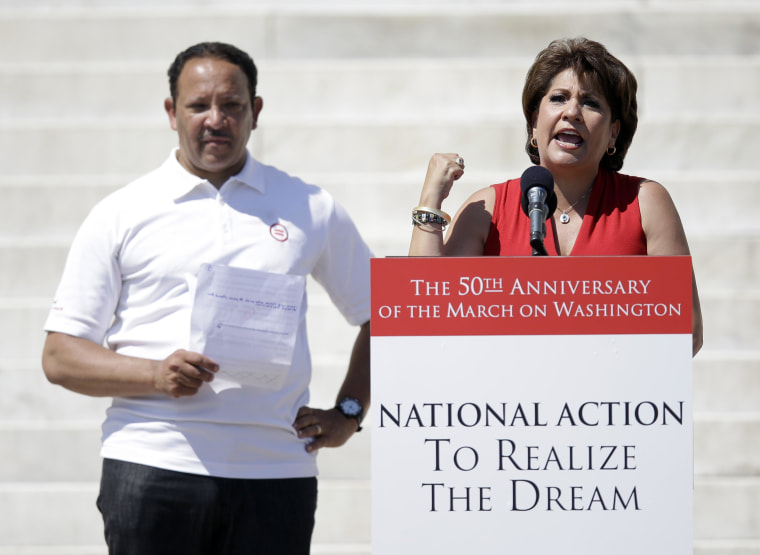 But activists were just one group working to unify the nation's disparate Hispanic communities. Politically, as the Johnson and later the Nixon administrations worked to increase Hispanic voters, they created cabinet committees which were among the first to compile data that "sensitized other federal agencies to the notion that Spanish speakers comprised a social group that was distinct from Anglos," writes Mora.
The growth of Spanish-language television played a fascinating role in creating a panethnic category. As these broadcasters were working on ways to show they had a growing audience, they joined Hispanic activists and legislators in promoting Census participation as well as creating a "Hispanic" category. By 1992, all 50 states had instituted some kind of Hispanic category in their forms.
In the end, "Hispanic" and "Latino" became highly effective terms. Increasingly, intermarriage between groups - Mora herself is married to a Cuban - and the use of the terms in politics, activism, marketing and media have cemented Hispanic panethnicity.
There are drawbacks to lumping everyone into these bigger categories. Homogenizing the community reduces the ability to parse the policy needs of different groups and underrepresents others like Afro-Latinos, who are not well represented in Hispanic media, Mora said.
An umbrella term like "Hispanic" is quintessentially American, and Mora does not see it going away.
In the end, "Hispanic" and "Latino" are here to stay, Mora said.
In an interesting turn, the U.S. Hispanic/Latino categories have been "exported," Mora said, as U.S. Spanish-language shows stressing American Hispanic panethnicity are popular in Latin America and as Latin Americans who have lived in the U.S. go back to their countries.
"If Latin American migration stopped tomorrow, over time we'd have a lessening of categories," said Mora. "But the more migration continues you have a fresh set of people, and the more you have these narratives."