A new front in the fight surrounding the Deferred Action for Childhood Arrivals (DACA) program is opening up, this time around employment.
When President Trump rescinded DACA last year, it appeared as though the program would end. DACA, which was implemented under the Obama administration, allows undocumented young immigrants who apply and qualify to work and study in the U.S. without fear of deportation. Yet the March 5th deadline for the program's termination has come and gone, and DACA remains in place, thanks to several court rulings.
Most recently, in April, a federal judge ruled against the Trump administration efforts to end DACA, giving the DOJ 90 days to submit a legal justification for its rescission, and this week the state of Texas sued the administration, hoping to end the program.
Meanwhile, legal challenges are being brought on behalf of DACA grantees, alleging that they are the victims of discriminatory hiring practices.
In one case, Daniel Marques, a graduate of Kean University in New Jersey, applied for a job with Allied Wealth Partners in 2016. "As you go through the interview process, you can usually tell how people are receiving you. I could tell they were optimistic about working with me," he told NBC News. But after Marques disclosed that he was a DACA beneficiary, he said he was informed that company policy disqualified him from employment with the firm.
"When it was explained to me, I felt just a combination of shock and confusion," Marques said.
Another DACA recipient, David Rodriguez, applied for an internship with Procter and Gamble in 2013 while attending Florida International University. "I was really excited to possibly be working for a large company, because I am a first-generation immigrant without other family members whose career path I could follow," he said, "and I more than fulfilled the academic requirements."
Rodriguez was denied the internship and he believes it was because of his immigration status; he said that he was told that the company's policy was that applicants had to be legally authorized to work in the U.S. without restraint on the type, duration, or nature of employment.
Currently Marques and Rodriguez are being represented by MALDEF (Mexican American Legal Defense and Educational Fund), in conjunction with other firms, in two separate lawsuits against Allied Wealth and Procter and Gamble, respectively. These cases both turn on claims of discriminatory employment practices against non-citizens.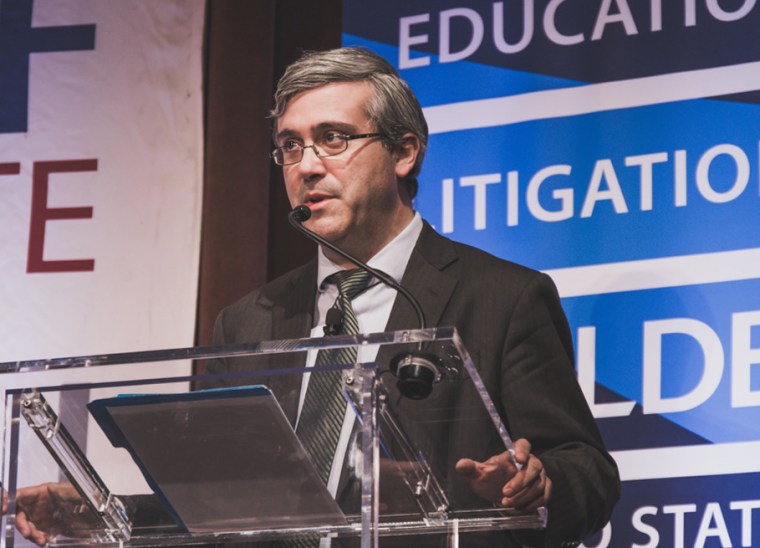 "Our constitution provides all persons with the right to be free from discrimination," said Thomas A. Saenz, president and general counsel of MALDEF. "What is at issue here are violations of a statute that has been on the books for over 150 years, that was enacted to prevent private discrimination. The Supreme Court has interpreted it as protecting non-citizens from discrimination based on alienage."
Lily S. Axelrod, an immigration attorney with Siskind Susser in Memphis, Tennessee, who represents individuals, said that employers cannot lawfully choose not to hire DACA beneficiaries. Generally speaking, she explained, unless the employer is a government agency or has a federal government contract, they are only allowed to ask candidates whether they are authorized to work in the U.S. and/or whether they need sponsorship to work legally in the U.S. "DACA is a valid form of work authorization," she said, "and employers cannot discriminate on the kind of work authorization a person has."
MALDEF reached a settlement in a 2014 class action against Northwestern Mutual Life Insurance that involved a DACA recipient who was denied employment based on the company's policy to hire only U.S. citizens and green card holders.
Saenz pointed out that, in the cases of both Marques and Rodriguez, their potential employers were interested in them, until they learned of their DACA status.
A spokesperson for Allied Wealth told NBC that "it is our policy not to comment on ongoing litigation."
Damon D. Jones, director of Global Company Communications for Procter & Gamble, wrote in an email that, "At P&G, we don't discriminate. Period. We fully embrace diversity and inclusion as do our employees who represent more than 140 different nationalities… We strongly deny the allegations and look forward to defending them in court." Jones added that individuals who have valid DACA status may apply for positions at the company, and that several Dreamers are employed at Procter & Gamble.
Saenz of MALDEF acknowledged that Procter & Gamble may have changed their policies. Still, he said that it was important that the suit against the company proceed, to send a message to other companies that discrimination can be costly, and to establish further precedent against it. The lawsuits are important, too, because Saenz believes that there is a significant amount of hiring discrimination against DACA grantees that is never reported.
MALDEF filed suit against Allied Wealth in April, while the case against Procter and Gamble was recently cleared to move forward as a class action by a federal judge.
These lawsuits come at a time where discrimination in the workplace is a concern for DACA grantees as well as Latinos overall. A 2017 study by NPR found that one-third of Latinos said that they had been personally discriminated against based on their ethnicity when applying for jobs.
Meanwhile, the nuances of immigration law pose potential problems for both employers and employees.
"Companies want to be sure they are doing the right thing and complying with the law — but they want to make sure they are doing right by their employees as well," said Jorge R. Lopez, chair of the Global Mobility and Immigration Practice Group for Littler, the world's largest employment and labor law practice representing management.
"All sorts of employers are grappling with how to manage this correctly, and it is a conundrum," Lopez said. "We've got an economy with low unemployment, so companies are concerned with losing their employees due to immigration issues." He advises clients that DACA recipients should be treated the same way as anyone else with an employment authorization document.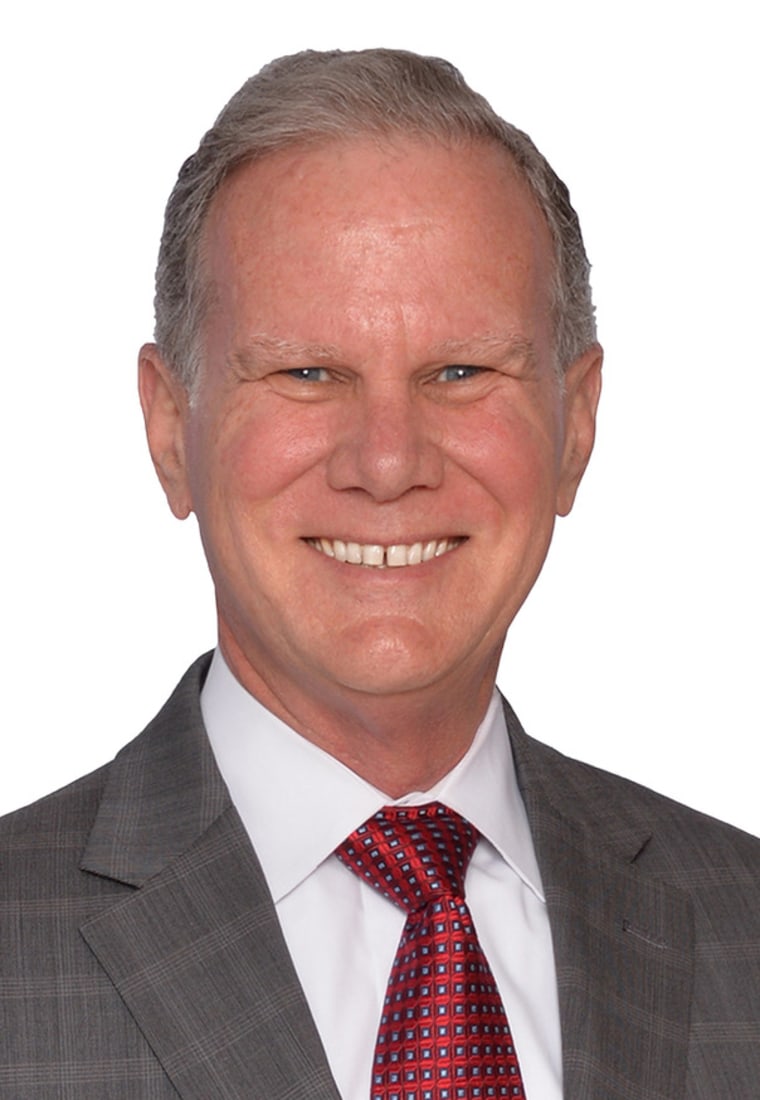 When questions of work authorization arise, it should be in the post-offer or post-acceptance stage of the hiring process. "If employers try to be too restrictive with their hiring practices early on, it can lead to a minefield of issues," Lopez said. "I can understand how someone, especially a small business owner, might be unfamiliar or confused about DACA, but I am not a fan of trying to flag DACA recipients."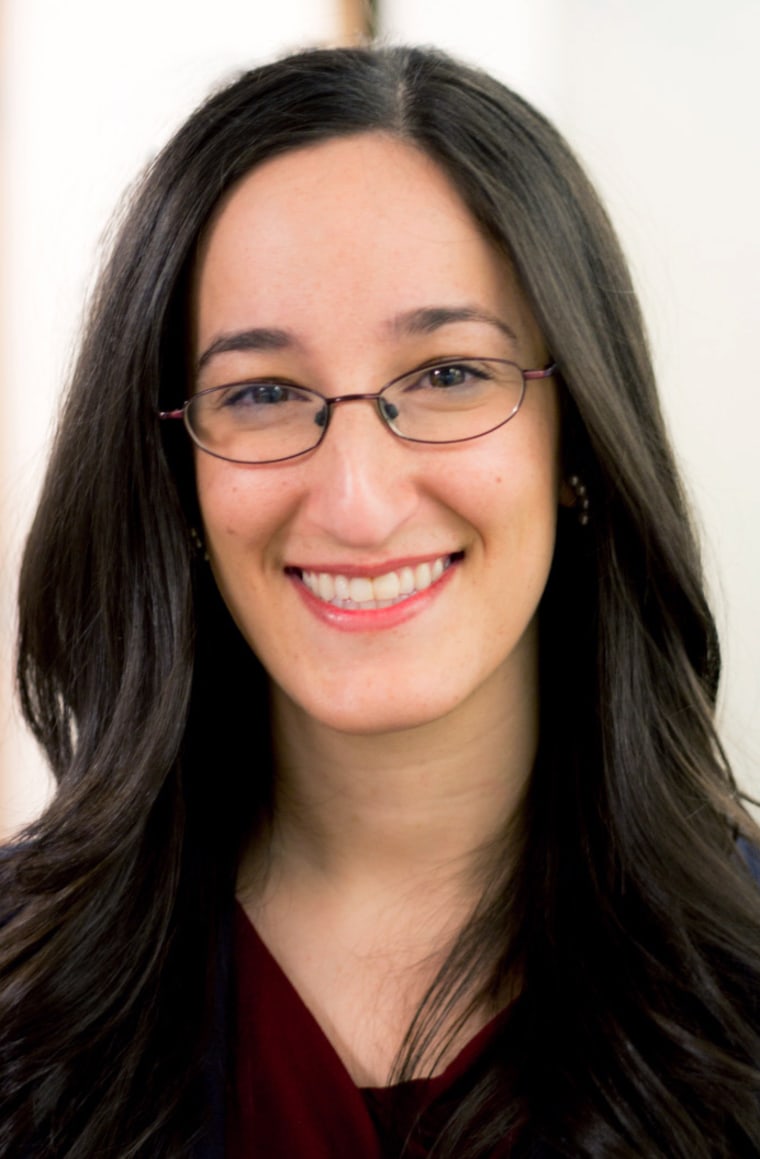 Asked whether prospective employees with DACA have an affirmative duty to reveal their status to potential employers, Axelrod said, "Absolutely not. I tell my DACA clients, and other non-citizen clients, that should say that they are authorized to work in the U.S. and will be happy to show work authorization in the I-9 process if offered a job."
"It's difficult to say what's next for DACA," Axelrod commented, "but the harder the government makes things for DACA recipients, the harder it is for employers to hire the best person."
Raul A. Reyes is an NBC Latino contributor. Follow him on Twitter at @RaulAReyes, and on Instagram at @raulareyes1.