Armando Hinojosa is a former art teacher from Laredo, Texas, well-known for his beautiful bronze sculptures across the nation.
Over his 40-year sculpting career, his intricately detailed work can be seen decorating Sea World, Boy Scouts of America, and different hotels and court houses around the country. In 2012, his Tejano Monument was unveiled in Austin - the largest monument at any state capitol in the nation. It is comprised of 11 life-size bronze sculptures and represents the Hispanic influence on the formation of Texas.
On Saturday his latest project was unveiled at the football stadium of Texas A&M University-Kingsville: a life-size, 6-foot statue of its legendary football coach, Gil Steinke. Steinke led the Javelina football team from 1954 to 1977, and played for Texas A&I University, as it was known until 1993, from 1938 to 1941.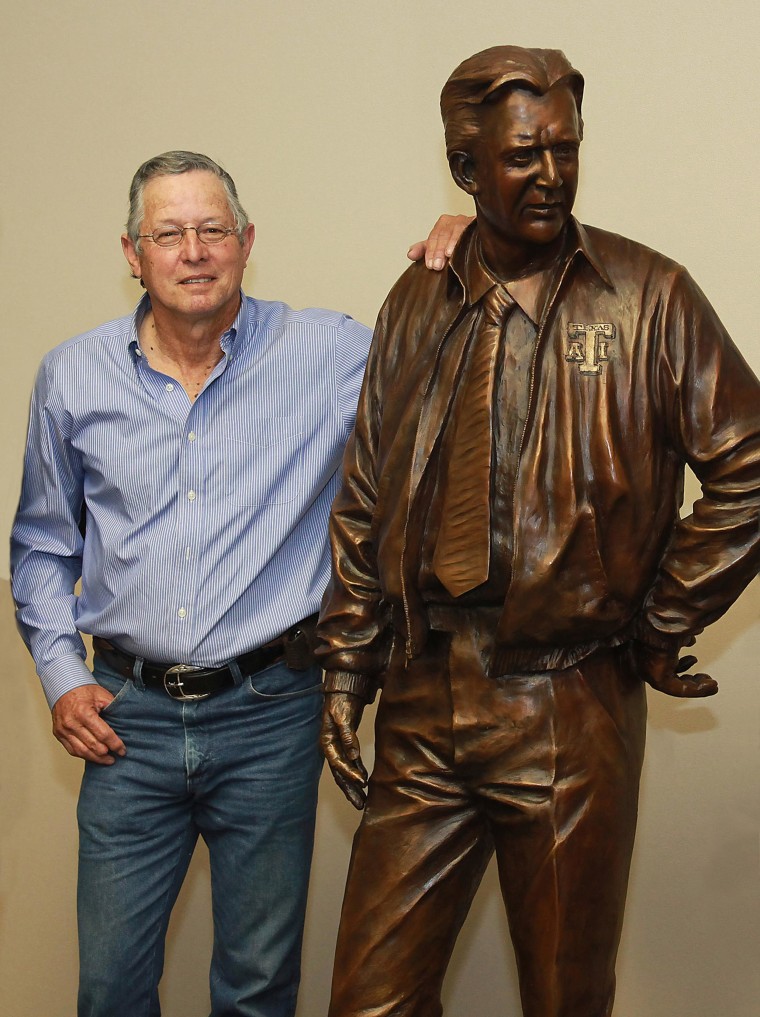 "He was the first college football coach to recruit Blacks and Hispanics," said Hinojosa in an interview with NBC News, when asked why this particular project makes him so proud. "He won six national champions...and got more players in the NFL Hall of Fame than any other coach."
Hinojosa, who is an alum of the University when it was called A&I, said that a life-size statue costs about $30,000 to make. According to a University news release, the Texas A&I Alumni Association donated the statue to the school, and the University paid $70,000 to prepare the foundation.
"Twenty years ago, we changed our name from A&I, but we still have an alumni group for A&I," said A&M University-Kingsville President Steven Tallant. "That group raised the money and selected Armando to do the sculpture, and they donated the sculpture to us."
Hinojosa has two more statues on the Kingsville campus, including one of their mascot, javelinas, called "Leader of the Pack."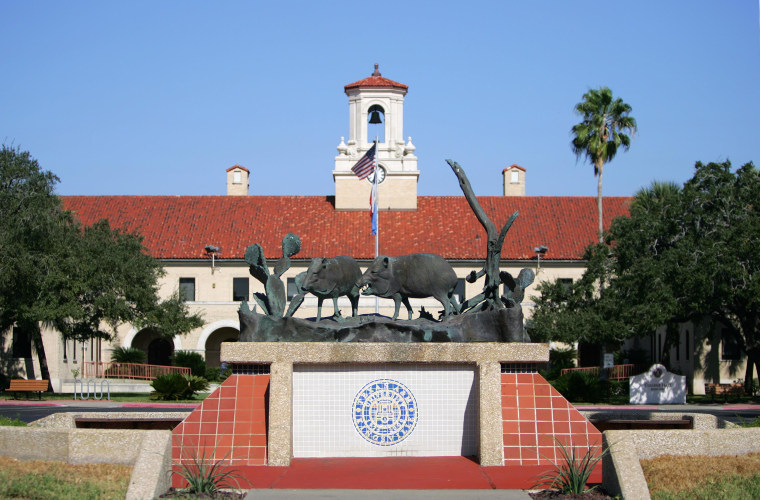 Hinojosa explained he is a proud Tejano. His father - also an artist- came from Mexico and married his mother, an American citizen, who was a direct descendant of the founder of Laredo, Don Tomas Sanchez. His family resided in Texas as early as 1755.
The energetic 70-year-old artist said he's looking forward to his next project. The Cotulla Convention Center in South Texas has already booked him to make a life-size sculpture of the city's founder, Joseph Cotulla.
"I gotta move on," he said. "I gotta work for the future now. I'm ready for something new."
--Kristina Puga