Critics of the original 1970s "Charlie's Angels" TV show have long pointed out that the idea of three women detectives fighting crime in bikinis and skimpy outfits was pretty sexist.
There has been progress, as Mexican actor Luis Gerardo Méndez points out. He's jumping from Netflix to his first English language role on the big screen with the new "Charlie's Angels" movie, and he thinks the franchise has a multigenerational message about empowerment that is starting to deliver for women today.
"My parents' generation grew up with the TV show, and it was very iconic around the world," Méndez told NBC News. "My generation grew up with the movie of Cameron Diaz, Drew Barrymore and Lucy Liu. And now, this movie wants to empower a new generation with smart women in front and behind the camera."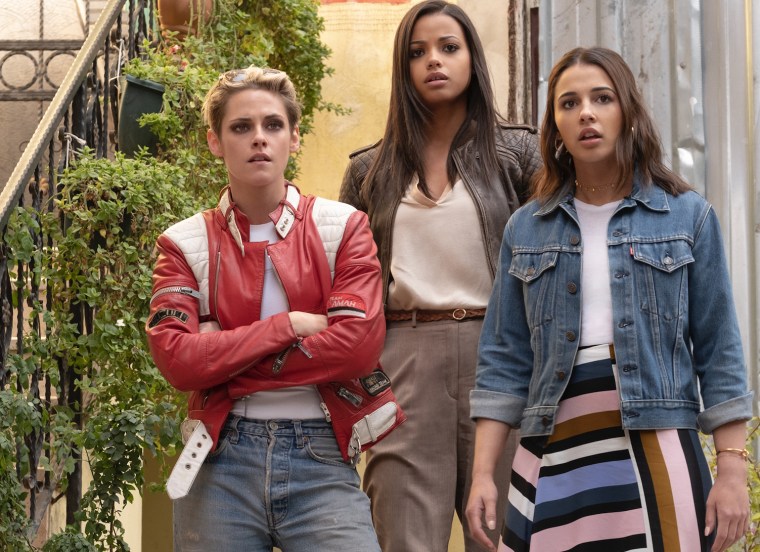 The 2019 film was written and directed by Elizabeth Banks, who also co-stars as the first Angel to become a boss in the agency. All the bosses are named Bosley after the original character from the TV series. The franchise previously reserved this role for men.
Méndez says that fans will like the ways in which Banks has updated Charlie's Angels to show how a new generation of women has mastered fast moves and deadly skills to match any globe-trotting James Bond.
In 2019, the Angels are called into action when a whistleblower exposes the dangers of a new device that not only could revolutionize the electric industry but can also be hacked into a lethal weapon.
Méndez's character helps the detectives accomplish their mission by attending to their different needs.
"I play a new character named Saint. And he's like an angel for the Angels," Méndez said. "Saint is their personal trainer, their weapons and gadgets specialist, their yoga teacher, their nutritionist, and their psychologist."
The Mexican actor explained that his character could remind viewers that men need to work with women as allies to help each other break down stereotypes that promote inequality.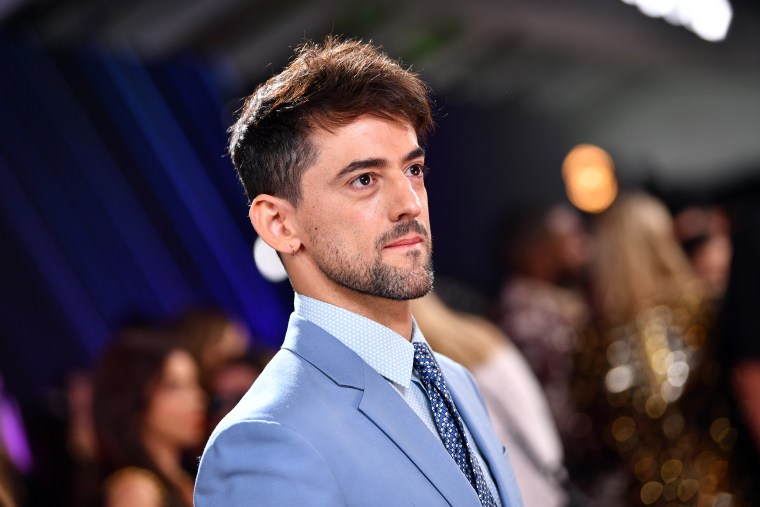 "We often see the same characters and stereotypes in movies and TV," Méndez said. "And people know that they are much more complex. It's important that the world see itself represented in different ways."
Off-screen, the Mexican actor says that this complexity is also driving him to look past identity labels.
"I'm obviously Mexican," he says, adding he knows in the U.S. he's seen as a Latino actor. "But I resist putting labels on my identity because I know that I am more than one thing."
Some critics will point out that the 2019 reboot still needs to be more inclusive of different-sized women and backgrounds — the new Angels are young, fit and perfectly dressed.
But the Mexican actor says the new movie is loyal to its original mission of female empowerment and to the fans who have rooted for the female detectives for the past four decades, whether on TV or film.
"Charlie's Angels has grown from a small detective agency with three women to an international organization of women crime fighters. And this is a pop culture milestone for women and men," Méndez said.
Follow NBC Latino on Facebook, Twitter and Instagram.