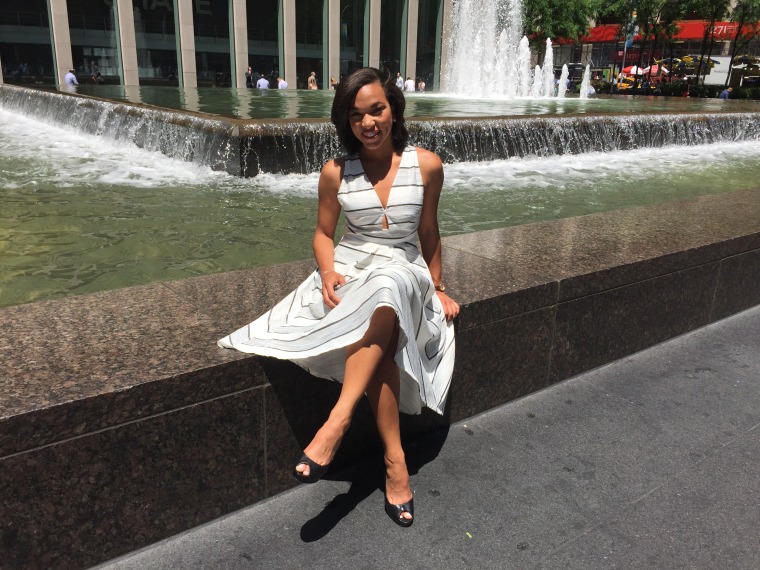 MJ Acosta's love of sports dates back as far as she can remember.
The lead sports anchor for KNSD-TV in San Diego, Acosta tells us that her father played for the Dominican Republic national basketball team, and would take her to the local courts in hopes that she would fall in love with the game.
She sure did, and Acosta has been a part of the sports world ever since. A one-time Miami Dolphins cheerleader, she has covered everything from soccer games to MMA fights and boxing matches.
However, these days you might find her covering a different kind of competition in her new role as co-host of NBC's Spartan: Ultimate Team Challenge.
The New York native has spent the last year as a sideline reporter for the show, where you will find five teams competing through a wild obstacle course with hopes of being crowned the winner and taking home $250,000.
The show, now in its second season, has attracted athletes from all over the world. This year it features a team that goes by The American Dream Team, consisting of 5 first-generation Latino members.
The show also boasts tougher and harder obstacles like the barrel roll, a 1-ton steel cage that teams have to push 60 ft and the table tilt, a 300-pound sea-saw elevated above water designed to test the most determined athletes. Regardless of the obstacle one thing you can count is on Acosta to report all the action.
We recently had the chance to catch up with Acosta to talk about her love for sports, her key role as one of the show's hosts and what it means to be a young Latina woman working in the sports industry. Here's an edited version of our conversation.
How were you introduced to the sports world?
It's always been a part of my life. My father played professional basketball in the Dominican Republic for the national team back in the late 70's and early 80's. But he's always been into sports and of course as a professional athlete he was the one who would take me to his practices and took me to my first Yankees game. Every night he would take me to the court in hopes that I would pick up the ball and fall in love with the game and play. I did fall in love with the game but the first words out of my mouth were, 'Dad can I start a cheerleading squad for your team!'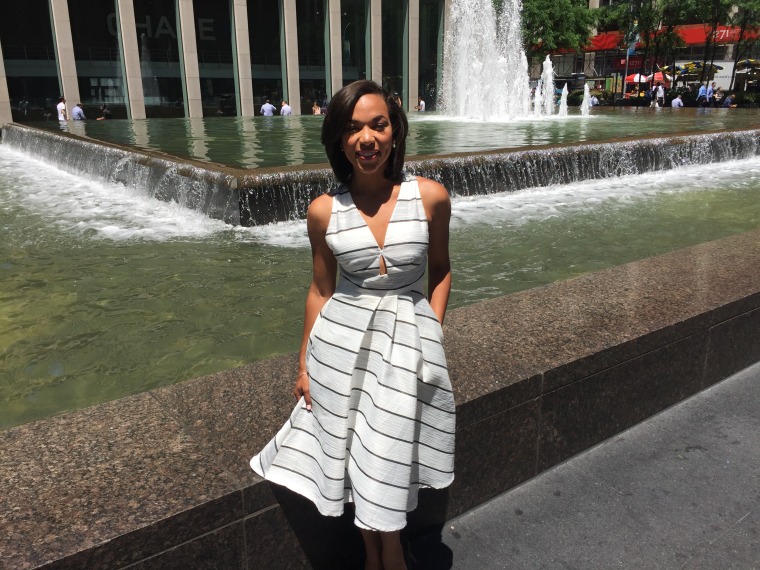 He kind of gave up hope that I would actually be a professional athlete but because of him is why sports has been such a huge part of my life. I cheered for the Miami Dolphins from 2012 to 2013 and it was one of the most incredible experiences of my life. Like everything else that I've worked for, it didn't come easy.
How did you get your start in television?
Well I actually came through dance, so it all kind of cycles through in my life; I've noticed that pattern. I was working for an affiliate of Telemundo on a show called "The Roof" and I was one of the dancers. I had never really been on a television set until then, and I remember just coming in early every day, talking to the producers, going up to master control, talking to the host. I was so enamored by the whole process and what goes into putting on a live television show; I went to my counselor back at school, I was at Barry University then, and I changed my major. I felt like this is what I need to be doing. I need to be part of broadcasting. After that moment I was all in.
What is the "Spartan: Ultimate Team Challenge?" How were you introduced to and end up on the show?
It's probably one of the craziest shows I've ever been part of. Teams of five compete against each other; it's so intense. The best part is that the teams look at the obstacles and their first reaction is 'Let me at it." They're always so ready to go, their ultimate goal is to be the final team standing and win $250,000 which hey, that would motivate me too to get through some things.
There's some really cool obstacles like a car crank; they have to go through the infamous slip wall which is taller and meaner this year. Barbed wire, the mud pits, you name it and we got it. It's crazy.
Related: Latina Running Group Encourages Women, Communities to be Healthy
I was introduced to "Spartan" as a cheerleader; I was at an appearance at a Spartan race in Miami and we were just there to cheer everybody on. We kind of just asked, "Hey I wonder what it would be like to race," and they said 'Hey, if you guys want to go we'll get you some shorts and throw you out on the course.'
The crowd instantly reacted to us, grabbed some mud, threw it on our face, really just included us in this obstacle course community. My first race was a Spartan Super; it was about 8 or 9 miles, so pretty quickly I realized what have I done!
Related: Latina Firefighter Loves Her Challenging But Rewarding Field
I was not at all prepared, full hair and make up, lashes falling off by the end of the race! It was just a spectacle, but so much fun. So I've done several races since then, so when the opportunity to be on a show inspired by the races came along I didn't hesitate I was like I need to part of this. This is who I am. I've been part of this community.
Isaiah Vidal, who's the team captain for American Dream Team, which is all like first generation Hispanic Americans or immigrants is one of my favorite teams on the course. I just think to myself, you are the embodiment of what we stand for. It's just been fantastic.
What makes the Spartan race unique and different from other sports?
What I love about the obstacle course racing phenomenon, specifically, the Spartan race, is that it really is a sport. I mean there are qualifiers, people are training year round for this type of stuff.
There are gyms that have popped up only to train for Spartan races, so it really is much more than just a lifestyle. People take this so seriously and they compete at a very high level.
So there's a pro team and they're really trying to get it all the way to the Olympics if they can, and I can see why. If you ever go and train with some of these people, I can't even keep up. Three burpees in and I want to quit, and these guys are doing this on a daily basis to reach the world championships. It's really impressive, because it's people from all walks of life, all ages, genders, it doesn't matter.
Everyone can do this and feel like a pro athlete without having to be in the NFL or the NBA or part of an MLB team.
It really opens up another sports genre for other athletes that maybe didn't get another opportunity.
Spartan: Ultimate Team Challenge airs Mondays at 10 p.m.ET/9 p.m. CT on NBC.