Audiences are loving the Netflix reboot of the iconic 70s sitcom One Day at a Time, so it paid off that the show's executive producer took a chance and made it personal, giving the show a distinctive bicultural, Latino flavor.
"I've been wary of writing about my family because I love them and they're very precious to me," said Gloria Calderón Kellett. "I'd heard over the years friends saying to be careful writing your personal experience because you only get to do that once or twice if you're lucky."
Her gamble paid off: Many are connecting with the show's "family," led by Penelope Alvarez (Justina Machado), who is a single Cuban-American mother and veteran raising two kids (Isabella Gomez and Marcel Ruiz) with the help of her mother Lydia, played by the legendary Rita Moreno. The character Schneider, beloved by many who remember him from the original show, is now a too-earnest hipster played by Todd Grinnell.
The first season has covered gender equality, PTSD, immigration and coming out, to name only a few plot lines. These are issues that tend to be hard for many families — including Latinos — to talk about. But it's all done in a very funny yet incisive way, sprinkled with Spanish and bicultural references.
The laughs are earned with awkward moments, conflicting emotions, and broken hearts, proving that the power of Norman Lear's socially conscious television writing hasn't diminished since its heyday in the late 1970s and 80s. We just forgot how to make it for a little while. Backed by an excellent cast and crew, Kellett is reintroducing it to a new generation amid a political and social climate that needs it now more than ever.
Norman Lear and his partner Brett Miller had already decided to relaunch Lear's classic series about a single mother raising two kids — but with a Latino family — when they met with Kellett. Producer Mike Royce ("Men of a Certain Age") was also on board. But the project took on a decidedly Cuban accent when Kellett signed on.
Kellett didn't have trouble finding material. Born in Portland to Cuban parents and raised in San Diego, she started out in theater, both as a performer and award-winning playwright. Acting gave way to television writing where she racked up credits on hit sitcoms like "How I Met Your Mother" and "Rules of Engagement" and dramas like "Devious Maids" and "iZombie."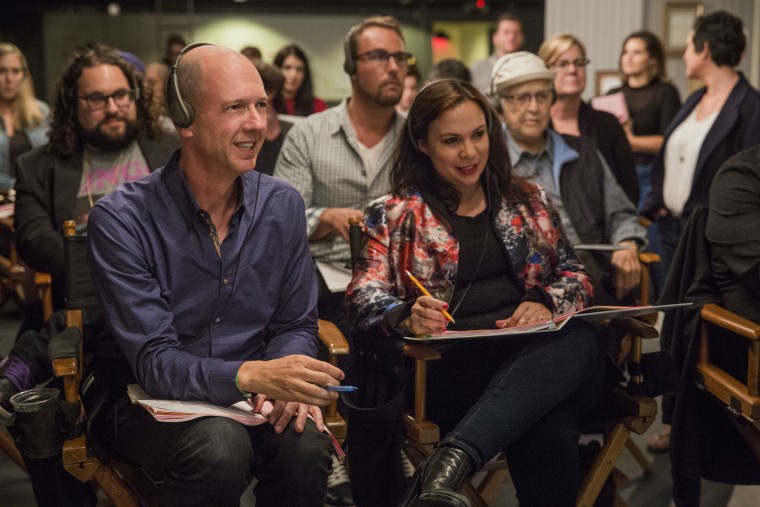 She recently spoke to NBC Latino about the hit show and why she thinks it resonates so much.
How did you become involved in the project and at what point did it become about a Cuban-American family?
I was fortunate to go in and talk about my family and pitch some ideas [Norman Lear] liked. After an hour and a half meeting, he said 'you're my girl.'
[The Cuban-American family] was something I brought to it. Could I have written a different Latina family? Sure. I grew up in San Diego, which is predominantly Mexican, and now I live in Los Angeles. But the specificity wouldn't have been there for me. Poking fun, in particular, is so specific to my Cuban experience.
The show hits upon cultural touchstones that Cuban-Americans will quickly recognize. What were some of the challenges in translating this experience for a wider audience?
If something we did on stage made people laugh and they didn't question it, it didn't interrupt or interfere with story, we had a pretty good basis from which to make a claim.
I really didn't want to explain stuff, because as a Latina watching television when I was growing up, nothing was ever explained to me. I always had to figure it out. I didn't know what a bar mitzvah was until I saw it on TV and went to my Encyclopedia Britannica and I looked it up. People get it and I think we have to give our audience a little bit of credit that they may be a little smarter than we think.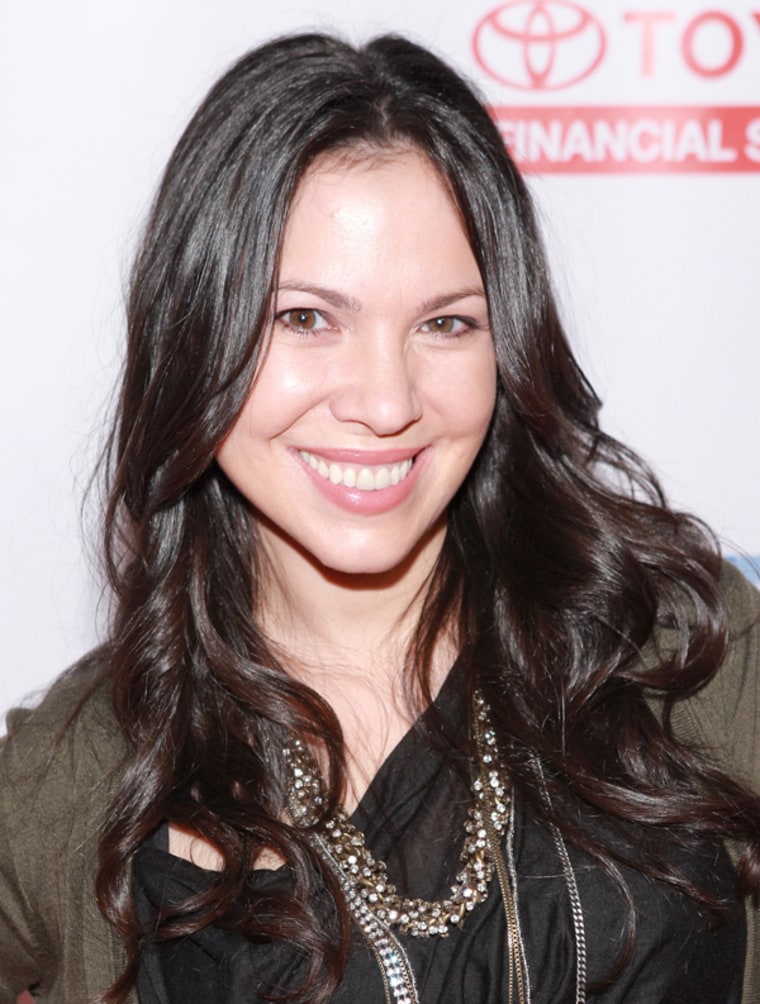 The show has been credited with revitalizing the multi-camera format. How did you make an old but new format feel relevant again?
We've been so complimented that we're bringing back the multi-cam which is wonderful, but the truth of the matter is in this country multi-cams have been the number one show since the 1980s.
What I think is old and new again is the "Norman" [Lear] of it all. For the last 15 or 20 years, maybe around the Seinfeld era, it became about being funny and dropping any political or social commentary references unless it was a very special episode. That is sort of what we're bringing back.
A lot of that comes from time. It's very difficult with commercial breaks and so little time to really get deep and tell a Norman Lear type of grounded story. I think that we benefit from not having any breaks or pauses in storytelling. Those are both things that only streaming can really give you right now. Not that we wouldn't like to take all the credit because it's very flattering.
For a family comedy, you deal with some pretty heavy issues. How did you find actors who could handle the material?
Rita [Moreno] is unbelievable, obviously, but everyone already new Rita was amazing. For me the biggest find and the most exciting thing is Justina Machado [who plays Penelope]. I feel like she's been the bridesmaid, a supporting player in really great shows, and has always done really beautiful work. How she's not been the lead of five shows I don't know because she can really do it all. Every episode is really about the point of view of our main character Penelope, so she has to carry that and do a lot of heavy lifting with comedy and drama in every episode.
Latinos are underrepresented in English-language television, which raises the stakes for you to succeed. Did you feel pressure to represent all Latinos or make them feel spoken to as well?
I would say the responsibility I felt was to honestly portray a human experience because I can't speak for all Latinos, or all Cubans or all women. I felt like the more specific I could get about my experience, I would hope that it would resonate with somebody because I was being honest.