CENTRAL FALLS, Rhode Island — We hear a lot about millennials making waves in the entertainment and tech worlds, but a young Latino is making a name for himself through the time-honored tradition of local politics.
James Diossa became the mayor of Central Falls in 2012 at the age of 27. His victory came at a time when the city was shocked by scandal; former mayor Charles Moreau had been indicted on corruption changes and the city had declared bankruptcy.
"I became the first Latino mayor, first youngest mayor," Diossa told NBC News. "It's been a privilege to be able to serve this community at such a young age and being a Latino as well."
Diossa grew up in Central Falls, he attended the local high school and later graduated from Becker College in Worchester, Massachusetts.
The son of immigrant textile mill workers from Colombia, Diossa never imagined that he would become a politician, let alone a mayor. In 2008, inspired by Barack Obama's campaign for the presidency and fresh out of college, he decided to run for city council because he felt the young people of Central Falls were not being represented by the local government.
Central Falls has a rich history; it was home to Polish, Irish and French-Canadian immigrants. Today, it's the home of a significant number of Latinos, many of them from Colombia, El Salvador, Guatemala, Mexico, the Dominican Republic and Puerto Rico.
The city has about 19,000 residents and it's at least 60.4 percent Latino, according to the 2016 U.S. Census data.
RELATED: A Small Town Mayor Takes on Texas Over New Immigration Law
Learning the ropes of political life was not an easy task for Diossa. First, he encountered some resistance from his family and friends.
"As soon as I contemplated the idea, they were reluctant," said Diossa. His dad left Medellín, Colombia in the 1980s escaping both the lack of work opportunities and the drug cartel violence that plagued the nation. His parents had only known of politicians that had been easily corrupted during Pablo Escobar's years as a powerful drug lord.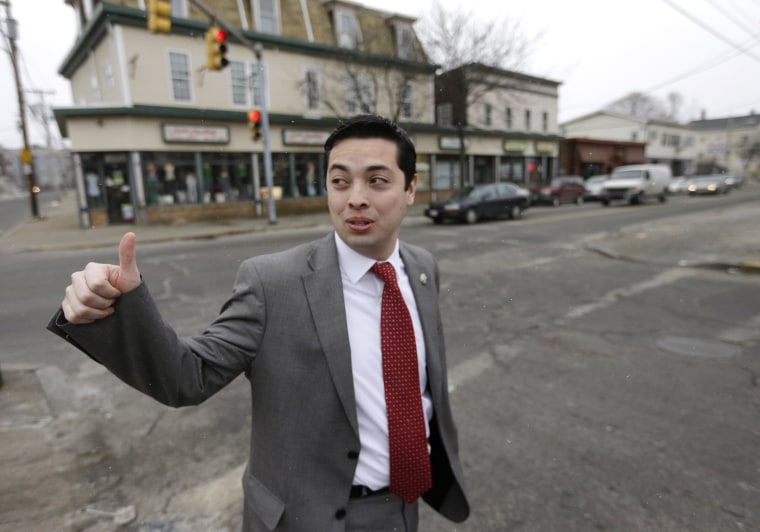 Then, there was his youth and inexperience. "I had no clue how to run a campaign, not even an ounce," recalls Diossa.
He won his first election by a mere 17 votes, and he said that the internet and social media were a big factor. "Being a millennial, I was able to connect to people in the Central Falls City Council who then connected me with other people in government."
Diossa recalls that his life changed in an instant, he went from being a college graduate to being a councilman with big responsibilities. Eventually his family and friends came to support his new career and he won the backing of many in the community.
Latinos in American politics only represent 1 percent of all the people in office, according to Latino Victory.
But Rhode Island has been making strides; at the time Diossa was running for office there were about 10 Latinos in politics in the state. Today, that number stands closer to 20.
And while there's a way to go in terms of Latino representation, Diossa's election is a step in the right direction, according to Providence College political scientist Tony Affigne.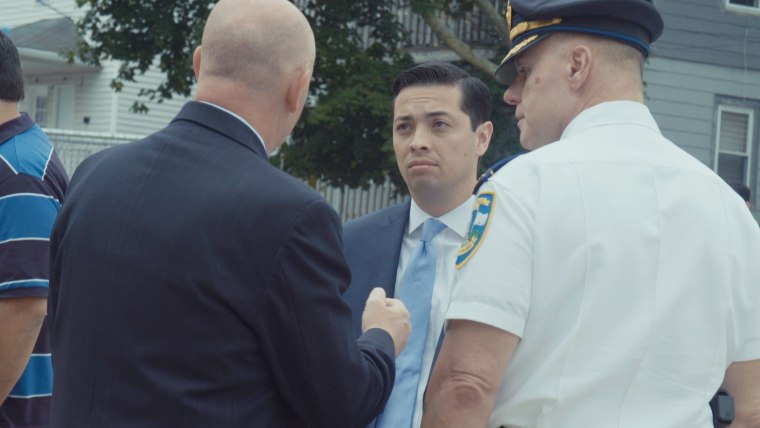 "It is striking and inspiring," Affigne said of Diossa, as well as of fellow Latino Jorge Elorza, the current mayor of Providence, the state's capital. Breaking into local politics is crucial as Latinos try to increase their numbers, said Affigne.
"The political system in Rhode Island is built around incumbents," said Affigne, citing the need to increase Latino political power as Latinos' numbers continue to increase in the state. Hispanics have been a growing part of the state since the 1950s, he said. "We will make progress as a Latino community when we have grown strong enough, smart enough to overcome that resistance."
Diossa credits his mentors — including some of the Latinos already involved in Rhode Island politics — as well as people in the community who encouraged him to run for mayor. But his task was pretty daunting.
"I had to think fast on how do we not only turn the page in this bankruptcy chapter, but also keep the people excited, motivated [and] safe about the future of Central Falls," said Diossa.
Diossa worked on improvements to infrastructure, got better sanitation equipment, hired more police officers and even opened a tutoring center for children whose parents are immigrants and don't speak English fluently.
The young mayor also managed to keep the community engaged by bringing an auto show to Central Falls and a monthly Salsa Night in the summer, which has attracted plenty of locals as well as dancers from other parts of Rhode Island.
RELATED: How A Local New Jersey Latina Became Mayor, Rising Political Star
He said he's having fun.
"I remember a lot of the inspirational speakers in my schools where they said when you love what you do, you'll never work another day of your life. That's where I'm at today," said Diossa.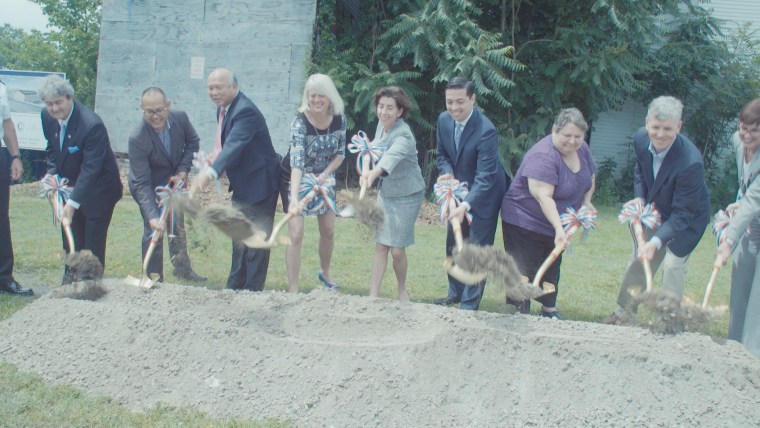 Diossa is not sure what will follow his tenure as mayor; the city has a two-term limit. He has yet to decide if he will seek higher office, but one thing he knows for sure is that he always wants to help other young Latinos, who like him would like to venture into the political world.
"I value the fact that people helped me climbed the ladder and I give back," said Diossa. "I encourage Latinos to run for office."