This Memorial Day is particularly meaningful and intense for Pam Campos, an Analyst in the US Air Force, as well as for her partner Waylon Munson. For the couple, Monday's holiday to commemorate those who have died while serving in the Armed Forces is personal.
"This past August one of my best friends passed away," said Campos. Forrest Sibley was killed in action in Afghanistan on August 26, 2015.
"This specific Memorial Day feels extra special and pronounced," said Campos.

Although Memorial Day is entrenched in sadness, the solidarity Campos feels with her fellow servicemen and women reminds her that the veteran community is extremely small, but extremely united.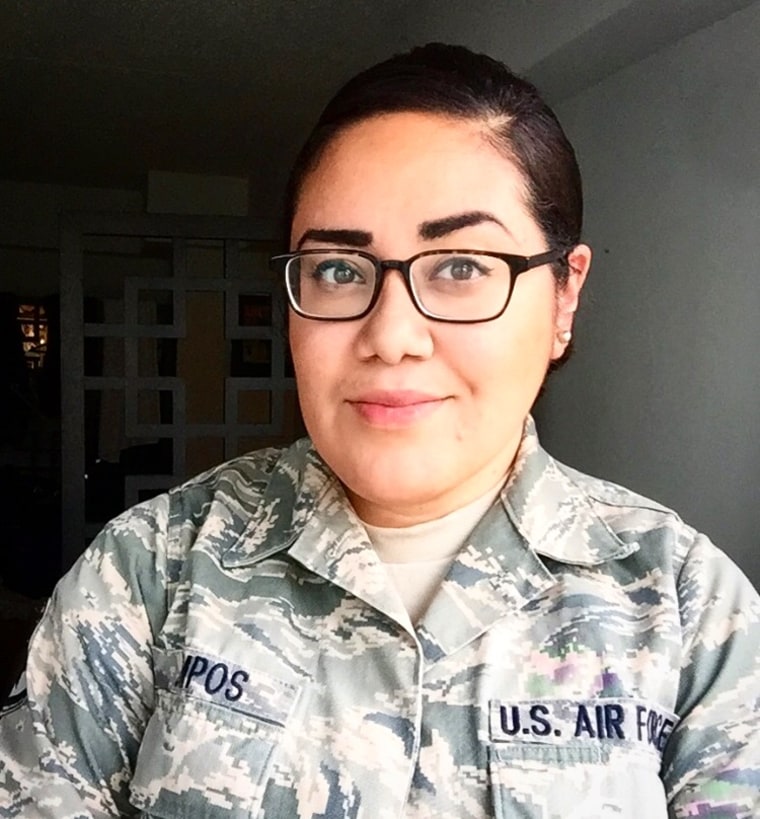 "I feel like Memorial Day is every day," she said. "I know so many people who have lost someone in the military - we know this is something that happens often."
Every Memorial Day Senior Captain Graciela Tiscareño-Sato takes her children to Hayward Cemetery in the San Francisco Bay Area to listen to veterans' speeches that salute active-duty military members, and their eulogies immortalizing fallen friends and family.
For the first time, Tiscareño-Sato, a former navigation instructor in the U.S. Air Force 93rd Aerial Refueling Squadron, will be speaking. She wants to share the story of Cpt. Victoria Pinckney, who died in a peacetime accident shortly after returning to work from maternity leave.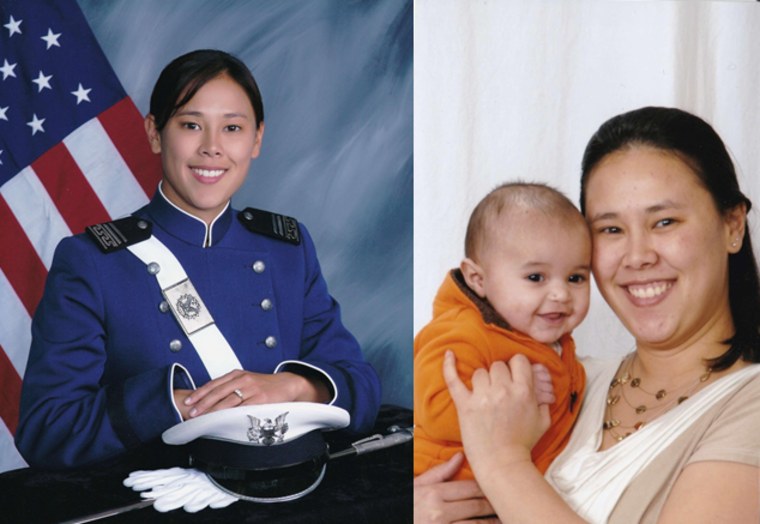 Pinckney deployed when her son was five months old. Shortly after she left her family, Pinckney died in the Shell 77 airplane crash in Kyrgyzstan on May 3, 2013. The plane crashed because it experienced a "hard-over rudder" situation right after takeoff, which is incredibly rare, Tiscareño-Sato said.
"These are people we need to remember, and the more voices that speak up, the more people will hear their stories," Tiscareño-Sato said. She did not work directly with Pinckney, but because they were both Latinas serving in the same squadron about 10 years apart, she feels a kinship.
In the years after the accident, Tiscareño-Sato has traveled to Fairchild Air Force Base in Spokane, Washington to visit Pinckney's mother, Michelle Castro.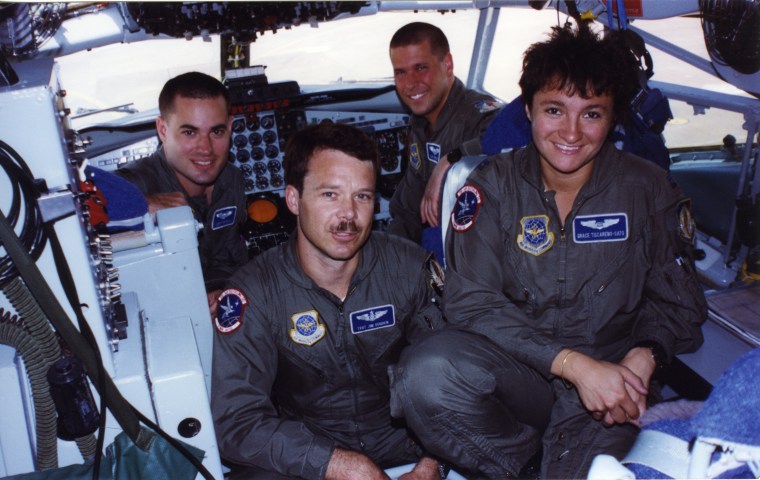 While Tiscareño-Sato, the daughter of Mexican immigrants, embraces this tradition, she noticed she had never seen a Latina speak at the Hayward Cemetery ceremony. She decided to change that this year, and she is delivering a speech on behalf of Latino servicemen and women and the soldiers who died in service.
"It is a reminder that if you want to be included as a Latino or Latina veteran in a ceremony, you have to show up and ask to memorialize your hermanos and hermanas who are no longer with us," said Tiscareño-Sato.
For U.S. marine combat veteran J.W. Cortés, Memorial Day is a time to thank people like his father, who served in Vietnam and whose picture he posted on Instagram.
"My dad really gave me a tremendous amount of insight to the battles many face with Veterans Affairs," said Cortés, a New York City police officer who is also an actor; he plays Detective Carlos Alvarez on FOX's TV show "Gotham."
"He gave me a sense of patriotism; he was certainly a proud Puerto Rican and incredibly proud of being an American," said Cortés about his Dad. "He wanted me to feel that same level of enthusiasm and patriotism he did, and then I followed his footsteps and served in the U.S. Marine Corps."
Cortés was active from February 1994 to December 2007, guarding U.S. Embassies in places such as Nairobi, Kenya and Australia. He also participated in the invasion of Iraq in 2003.
Cortés takes Memorial Day to respectfully ask his friends, family and fans to pause and reflect on the thousands and thousands of brothers and sisters who never came home from war.
"Stories are the ammunition of life," Cortés said. "We have been at war over 10 years between Afghanistan, Iraq and other places. In those moments there are so many unknown stories the world may never know."
Cortés uses his platform in Hollywood to advocate for Veterans throughout the year with Got Your 6, the Boot Campaign and the United Service Organization
"For many of these vets that want to be writers, actors, directors and storytellers, it's important to represent them in Hollywood. And I'm here to mentor as many vets as I possibly can," said Cortés.
Just before Memorial Day this year, he took his two young boys to the Vietnam Veterans Memorial.
"I told them grandpa could have ended up there," Cortés said.
"I make it a point to talk to my kids and show them through the power of photos, videos," Cortés said. "I can't give them the full scope because they're young, but I can explain to them that many parents aren't coming back, and there are kids their age who have lost their mom, dad, brother or sister."
U.S. Selective Service System director Lawrence Romo, a 1978 graduate of the U.S. Air Force academy, treats every day like Memorial Day. When he walks into his office, he sees reminders of his great-uncle who died fighting with the U.S. Army. Juan M. Guzman died in France shortly after storming the beaches on D-Day.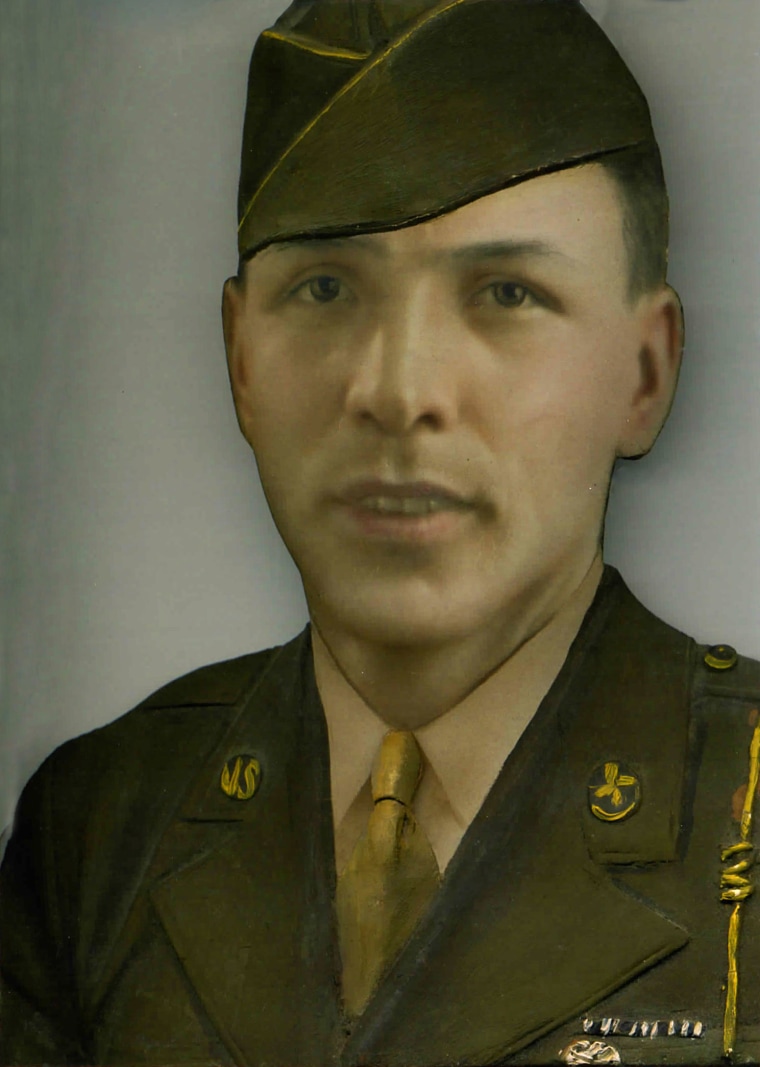 "It gives me perspective for what Memorial Day is about and what service is about," Romo said. "I never knew him, but because we are related and share a bloodline, I feel like I knew him. Some people give the ultimate sacrifice, and it gives perspective for my job."
Before heading the Selective Service, the Mexican American from San Antonio, Texas, spent seven years in active duty from 1978 to 1985, then 28 years active in the reserves.
He takes the chance to share the stories of Latino servicemen and women. Three years ago he spoke at the Edgewood Memorial Cemetery in San Antonio to commemorate Latino soldiers who served and died in the Vietnam War. He has also participated in services at the Vietnam Veterans Memorial in Washington D.C.
"On Memorial Day we commemorate the military people that gave the ultimate sacrifice to protect our freedom," Romo said. "We celebrate the lives that they lived."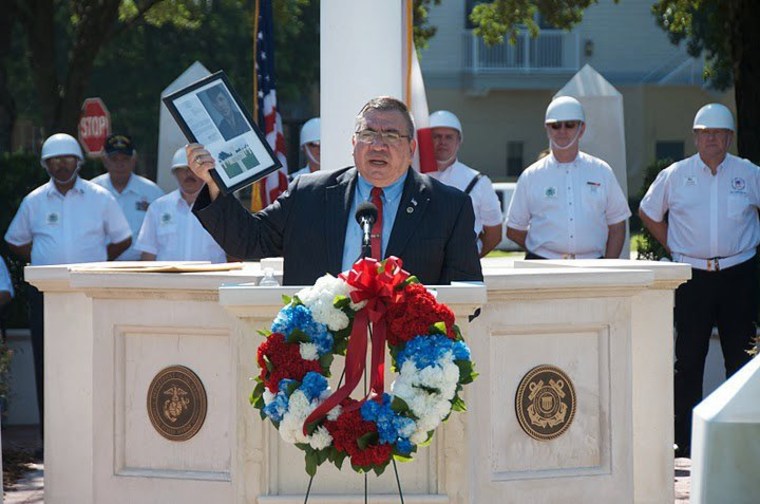 Romo said supporting those who died is important, but Memorial Day should also be a reminder to all of us to stand alongside our surviving veterans and their families.
"It is important for those people who pay that sacrifice that we take care of their families," Romo said. "Families serve along with the people that sacrifice."