PHILADELPHIA — It's been almost two decades since freelance photojournalist Wanda Benvenutti took on the most ambitious multimedia project of her career.
Benvenutti, 46, decided to document the Puerto Rican diaspora in every state across the U.S. through her visual and multimedia project, American Boricua. The word "boricua" comes from the indigenous name for Puerto Rico; the Taíno Indians named the island Borikén, later spelled Borinquen.
Americans may know some of the more prominent U.S.-based Puerto Ricans, such as Supreme Court Justice Sonia Sotomayor, entertainers like J. Lo and Broadway icons Rita Moreno and "Hamilton" creator Lin-Manuel Miranda.
But while scholars have spent decades documenting the history and contributions of Puerto Ricans in the U.S., Benvenutti said none have done it photographically across the 50 states, emphasizing ordinary Puerto Ricans in their communities.
"We have to document our own history," she said.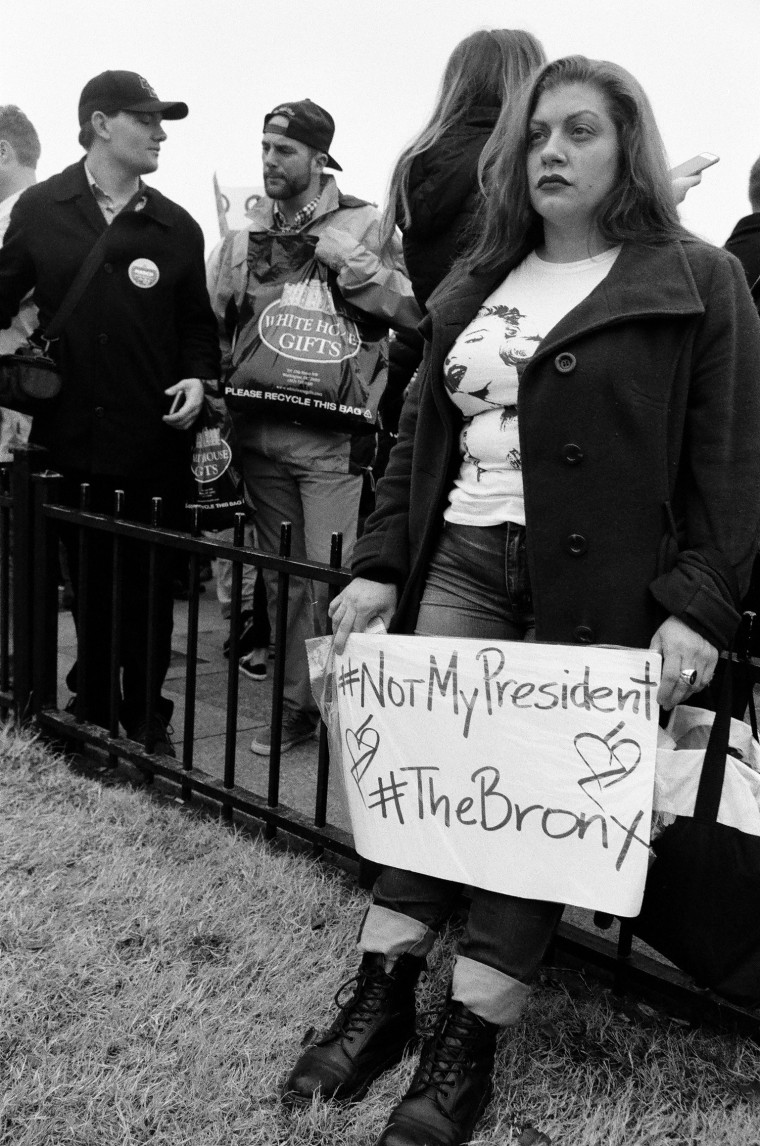 From New York and Florida's coastal clusters to states like Utah and Tennessee, Benvenutti has found Puerto Rican communities in more than 35 states she has traveled to so far since she launched the project 17 years ago.
"I started to photograph people on the block as a way for me to reintroduce myself to my origins," said Benvenutti, as she drove her "Boricuamobile" — as she calls her 2001 Silver Honda CRV — through the streets of northern Philadelphia where she grew up, going past traditional Puerto Rican murals and familiar brick houses.
"It was a way for me to explore what does family mean and how do we express ourselves no matter where we live as Puerto Ricans, as people who share a citizenry with two lands, which is very unusual?" said Benvenutti, who was born in the U.S. to parents who moved from the island. "How is that expressed and who is an American?"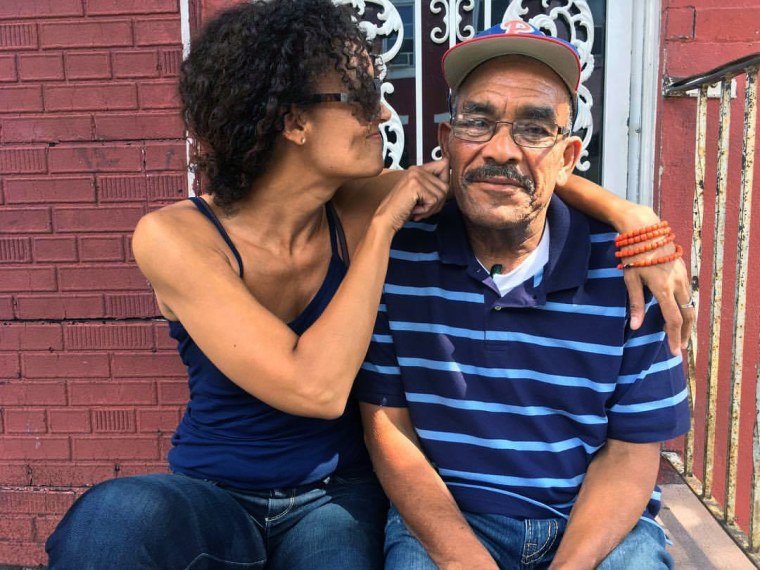 What Benvenutti found was a community that despite deep roots in many parts of the country, was still widely misunderstood.
Five years ago, Benvenutti met Emily Carmen, 24, at a Starbucks in Omaha, Nebraska, a recent college graduate who moved to the state from Puerto Rico.
"The most common question she encounters in Nebraska as a self-identified Black Puerto Rican woman," said Benvenutti, "[is] where are you from, because I know it's not Mexico."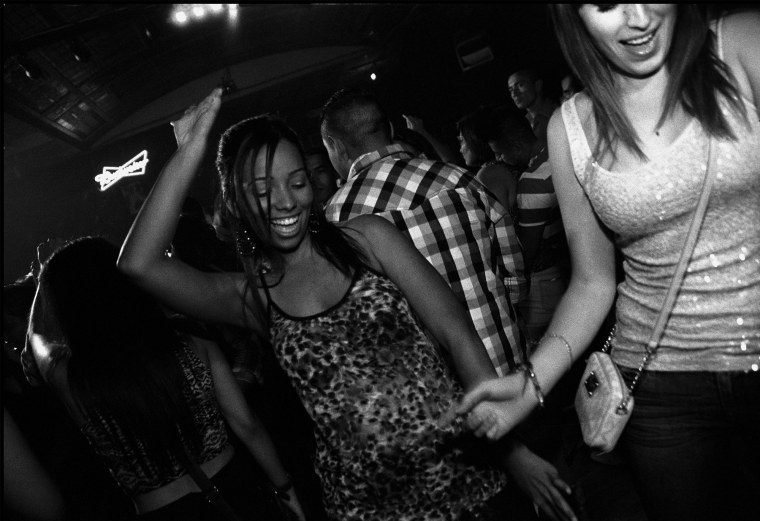 The project is now at the home stretch. Benvenutti is completing the remaining 15 states in the next few years, plus revisiting places like Florida to document the growing Puerto Rican presence in Central Florida, which grew after Hurricane Maria devastated Puerto Rico last September and islanders left for the mainland.
Puerto Rico was a Spanish colony until 1898, when the U.S. won the Spanish-American War. In 1917, the same year President Woodrow Wilson declared war on Germany, Congress gave Puerto Ricans citizenship through the Jones Act.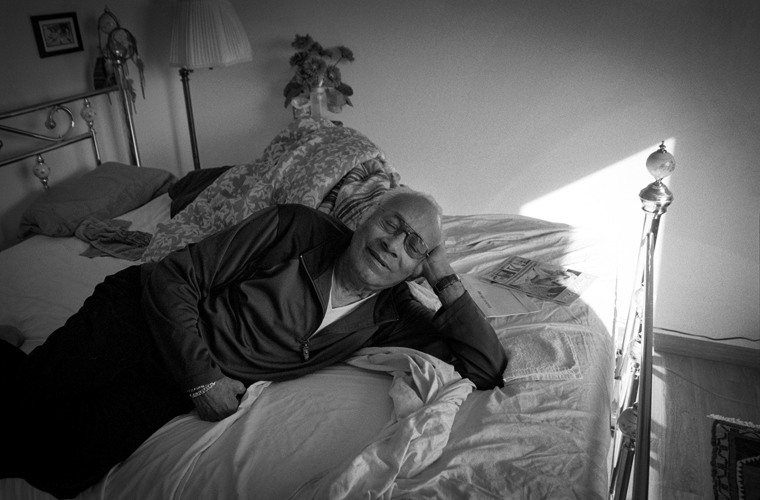 As a U.S. territory, or commonwealth as it's known, Puerto Ricans in the island vote for governor and their local legislature, but cannot vote in U.S. presidential elections and the island's representative in the U.S. Congress is a non-voting member.
Throughout Puerto Rico's history, there have been significant migration waves to the U.S. One was in the 1940s around World War II, as well as in the last decade, as hundreds of thousands of Puerto Ricans left the island following the crippling financial crisis.
As of 2016, there were about 3.4 million Puerto Ricans in the island and over 5.3 million in the mainland U.S. — and these numbers are before the displacement of Hurricane Maria.
When Benvenutti spoke to NBC News, her next stop in her journey was rural Arkansas, where she was going to photograph Yidzza Pou and her family.
Pou, a yoga teacher, is one of the roughly half a million Puerto Ricans who have left the island in the past 10 years. She moved to Arkansas in 2013 with her husband.
"We didn't have a secure job in Puerto Rico," said Pou in Spanish. "That weighed a lot in our decision."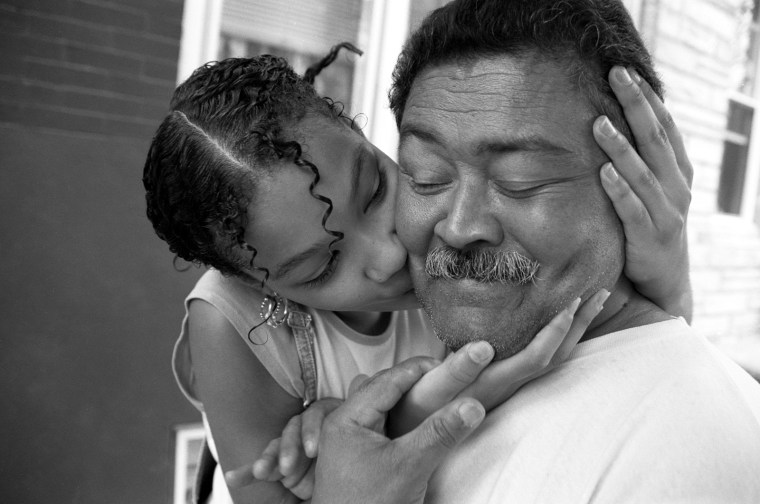 Benvenutti is leaving Alaska and Hawaii for the end since "the history of Puerto Ricans in these states are long and complicated."
Most of the nearly 5,000 Puerto Ricans who live in Alaska are part of the Armed Forces. But increasingly more Puerto Ricans from the island are being recruited to work in Alaska's seafood processing industry during high-production season as the U.S. has tightened its immigration policies. This follows a pattern; in the 1900s, a labor shortage in Hawaii's sugar plantations resulted in a recruitment of Puerto Ricans to Hawaii.
Benvenutti is among the Puerto Ricans who feel that the island's current territorial situation puts it at a disadvantage compared to other 50 states.
"As American citizens, we have this expectation of equality, but we get inequality instead," she said.
Through her work, Benvenutti has found many Puerto Ricans feel a sense of disenfranchisement about their identity.
"We have almost become as people, as an island, accustomed to a level of invisibility, suffering and not having a seat at the table and not being invited into those conversations as full American citizens that we are," Benvenutti said.
At the same time, she has seen a recent shift. After Hurricane Maria, said Benvenutti, "people are willing to be more unapologetically Puerto Rican."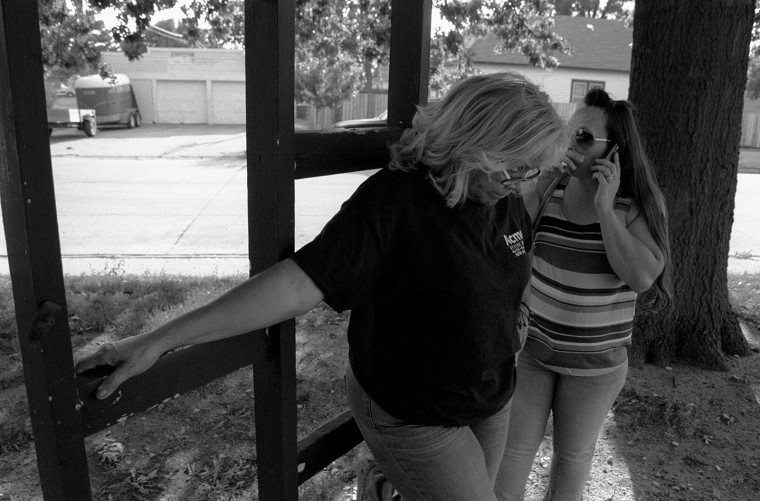 Benvenutti hopes that people are able to see beyond American Boricua's artistic value.
"This is about painting a genuine picture of who we are," said Benvenutti. "We're the cultural expression of the future. We [Puerto Ricans] changed the racial hierarchical foundation in which this country was founded on," referring to Puerto Ricans' varied racial and ethnic ancestries. As is common in the Caribbean, Puerto Ricans point to indigenous, Spanish, African, European, Middle-Eastern, American and Asian ancestry.
Benvenutti plans to showcase her photographs and other multimedia components in a national exhibition and, by 2020, she hopes to publish a book with some of her work.
Antonia Correa, 68, was one of the Puerto Ricans Benvenutti met in 2013 during her trip to Omaha, Nebraska. She aptly described the reaction many people have when they learn of Benvenutti's cross-country, almost two-decade project.
'Gosh! To do that, you have to really be committed," she said.