Two U.S. senators are calling on the creator of the mega-music, film and tech festival SXSW to pull up stakes and hold next year's event in another state to protest Texas' new immigration enforcement law.
Sens. Robert Menendez, D-N.J., and Catherine Cortez Masto, D-Nev., asked SXSW co-founder Roland Swenson, creator and CEO of the festival that draws thousands to Austin, Texas, to move the festival elsewhere until SB4 is repealed or overturned by a court. Swenson declined, although he expressed opposition to SB4 and support for those challenging it.
The senators said in a letter dated June 6 they were making the request because of Swenson's previous willingness to stand up (sic) for what is right, namely Swenson's vocal opposition to President Donald Trump's ban on mostly Muslims traveling to the U.S.
The senators stated Texas' new law, known as SB4, "stands diametrically opposed to the spirit of SXSW."
"Throughout its 31 years, SXSW has been a beacon of consistency, standing with artists and participants regarding equality, tolerance, and safety during events," the senators stated. "SB4, however, would not allow SXSW to be a safe place for immigrants and Americans alike to visit, participate, and enjoy; the culture and safety of the event would be greatly diminished if your attendants are faced with the humiliation and harassment that this new law would inflict."
In an emailed statement, Swenson said SXSW wasn't going to be moving, even though "we agree with the Senators that the law stands diametrically opposed to the spirit of SXSW and respect their call to action."
But he said, "for us this is not a solution. Austin is our home and an integral part of who we are. We will stay here and continue to make our event inclusive while fighting for the rights of all."
SXSW had to contend with criticism last year over language in its contracts regarding immigration and reporting participants to immigration authorities. The festival's organizers amended the language for next year.
Meanwhile the American Immigration Lawyers Association announced Wednesday afternoon it would not be holding its 2018 conference in Grapevine, Texas as planned. The group said the conference usually draws about 3,000 attendees and the conference is the largest gathering of immigration lawyers and professionals in the U.S. This year's conference is in New Orleans.
The 15,000-member group said its board made the decision because Texas' law "serves no legitimate purpose, and undermines our country's principles of fairness, due process and equal treatment under the law."
"For more than 70 years, AILA's mission has been to promote justice and to advocate for fair and reasonable immigration law and policy," said AILA executive director Ben Johnson. "That's not something to which we simply pay lip service, it's what we and our 15,000 member do, day in and day out."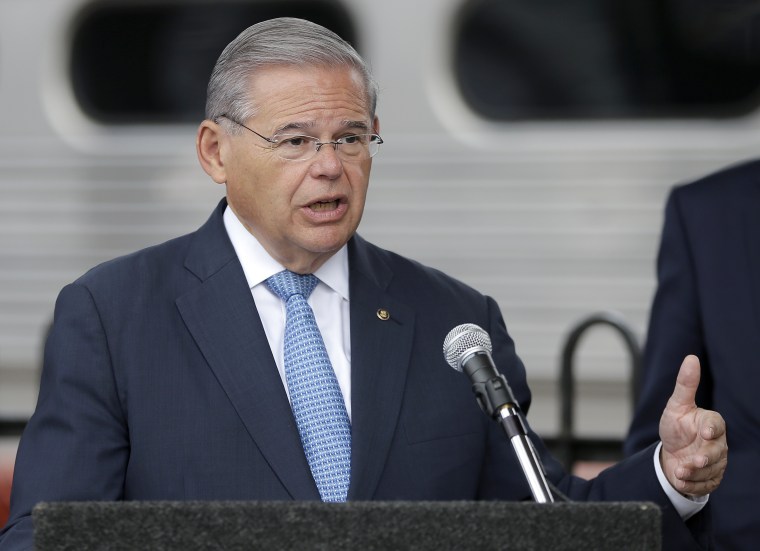 SB4, which is scheduled to go into effect Sept. 1, prohibits local governments, law enforcement departments and institutions of higher education from adopting polices or guidance preventing law officers from enforcing federal immigration laws or cooperating with federal immigration authorities.
It also allows citizens and employees to report government officials, police chiefs or sheriffs who don't comply with the law. It threatens fines, jail time and removal from office for non-compliance.
The law's critics say it will lead to racial profiling of Latinos and other minorities, usurps the powers of local governments and opens doors for vigilantism.
Related: History of Racism Against Mexican Americans Clouds Texas Immigration Law
Texas Gov. Greg Abbott and the law's supporters say SB4 will improve public safety, contains provisions to protect against racial profiling and will only affect immigrants who are criminals.
Abbott also has made clear he's targeting the city of Austin, host of the SXSW festival, because it limits when officers can question people about their citizenship and immigration status and how it cooperates with federal officials on immigration enforcement.
The 2016 SXSW festival's economic impact on the Austin economy was estimated at $325.3 million, attracting 87,971 registrants, according to an analysis for the festival done by Greyhill Advisors.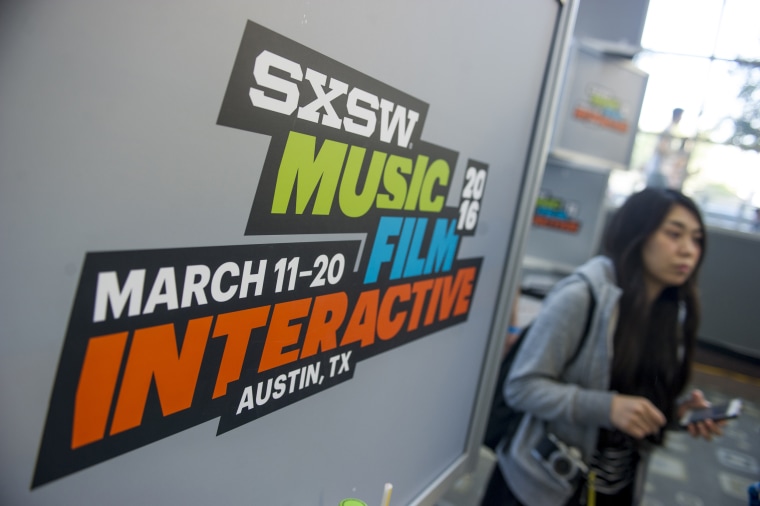 The festival has grown to attract top celebrities and musicians and expanded to include many creative fields. Beyond the official festival, many unsanctioned events also take place.
The request is a salvo in the debate over Texas' law that shows the potential fallout to come should the law go into effect.
Arizona saw economic loss from boycotts that followed implementation of its immigration enforcement law SB1070. Convention sales and attendance dropped and went to other states, performers and artists and officials from other cities and states stayed away. Tourism was affected and some immigrants left the state.
The National Council of La Raza canceled its Arizona convention because of the law and is just this year holding its convention in the state since the boycott.
Related: San Antonio Sues Over Texas SB4 Immigration Law
Three major Latino organizations are planning conferences in Texas this year. The League of United Latin American Citizens has scheduled its conference for San Antonio, July 4-8. NALEO holds its conference in Dallas, June 22-24 and the U.S. Hispanic Chamber of Commerce holds its convention Oct. 1-3 in Dallas, with a kickoff reception in the city June 15.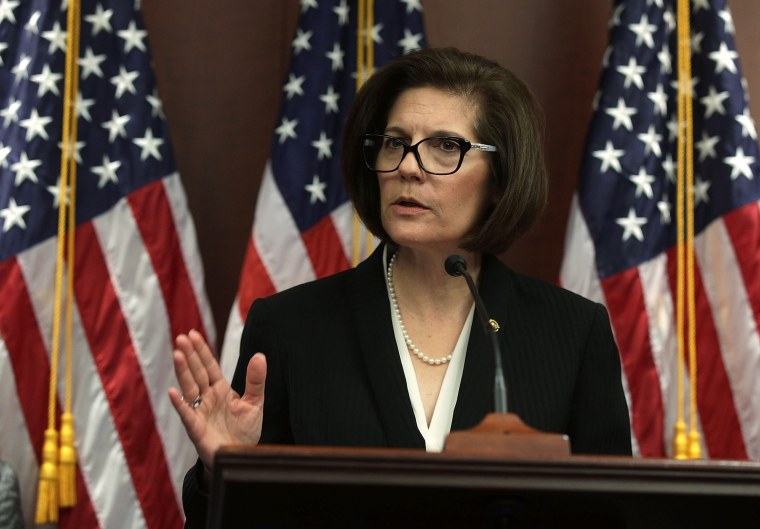 Brent Wilkes, LULAC's executive director, said the organization is not ready to pull out just yet. He said the first line of attack against SB4 was trying to prevent it from becoming law with protests and other activities at the state Capitol.
Next is the courts. Immediately after Abbott signed the law, LULAC filed a lawsuit with the American Civil Liberties Union on behalf of the city of El Cenizo, Texas. LULAC and ACLU have also filed a request for a preliminary injunction to stop the law from taking effect.
Related: A Small Town Mayor Takes On Texas Over Immigration Law
The Mexican American Legal Defense and Educational Fund filed a separate lawsuit. San Antonio and Austin are among the plaintiffs. El Paso County also has sued.
Should the lawsuits fail, "I think a boycott is on the table," said Wilkes. He said he doesn't expect the lawsuits to be resolved before the LULAC conference next month, so the convention is likely to go forward.
Canceling would come at a cost of at least $1 million for LULAC, Wilkes said.
"It's a big ask, that's just our cost, without considering airfares and reservations made. It would be a significant loss to the organization, but that doesn't bear on whether we do it or not," he said. "The decision point will be what happens with this lawsuit."
Arturo Vargas, executive director of the National Association of Latino Elected and Appointed Officials, said canceling the bipartisan group's conference would financially ruin the non-profit.
"We have contracts and we would be liable," said Vargas. "Having NALEO hobbled at this moment is not going to help the cause."
Wilkes and Vargas both said they have refashioned their conferences to include activities focused on SB4. Vargas said several Arizona lawmakers plan to attend the NALEO event to share how SB1070 affected their state and communities. Wilkes said the National Hispanic Leadership Agenda is planning a protest action coinciding with the conference.
A spokesperson for the USHCC could not be reached.
Reynaldo Benitez, a spokesman for Cortez Masto, said that the short notice would make it difficult for the conferences to relocate and would be costly. But he said she "urges these Latino organizations to take a stand, denounce SB4, and commit to reallocating future conferences out of Texas until this anti-immigrant law is repealed or overturned."
Juan Pachón, spokesman for Menendez, said the senator is not now scheduled to attend any of the events, but that he hopes to partner with "as many organizations as possible to make sure the promoters of this law understand the Latino community and its allies will not stand idly by in the face of this attack."
In May, comedian and actor John Leguizamo called on Latino celebrities to boycott Texas. He tweeted that he was canceling the tour of his solo play "Latin History for Morons" in Texas. The play tells American history through a Latino lens.