An all-Mexican-American high school basketball team in Texas made history in 1939 when they won the city championship, but their victory devolved into a riot — a window into the racial attitudes at the time.
The latest episode of NPR's show Latino USA follows the story of basketball coach William "Nemo" Herrera and his team at Lanier High School in San Antonio, Texas.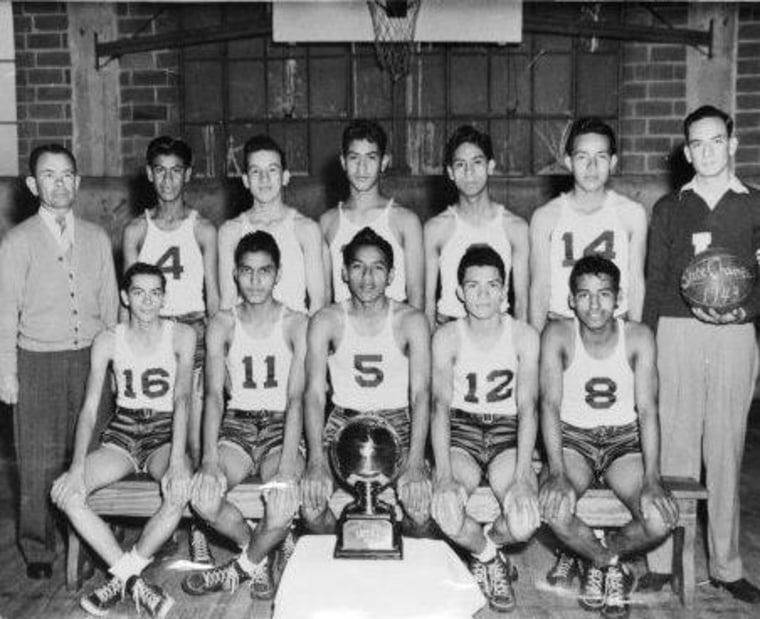 Their story, which is chronicled in the book "When Mexicans Could Play Basketball" by Brigham Young University history Prof. Ignacio García, explains why there was a riot after the Lanier team won the San Antonio Championship.
"The players started pushing each other, the coaches came in quickly, but the fans had already joined," García told Noam Hassenfield, a producer with Latino USA. "The fans just got into it on the court, in the stands — they took it outside, they grabbed rocks, started throwing at each other, at cars, and the building itself, one young man got stabbed, others got beaten."
Listen to the full podcast here.
Lanier High School, which is still open today, was the first designated vocational school in an urban area in the country designed to assimilate Mexican and Mexican-American students into white American society. Mexican-American students attended the school to learn how to be "all-American" in their speech, manners and culture.
RELATED: Meet The Most Inspiring And Determined 8-Yr. Old Basketball Player
"Every Monday, the school would issue you a ribbon — that said 'I speak English; I'm an American,'" said Joe Bernal, 89, a former Lanier High School student. "If they heard you speaking Spanish they'd say 'Come here,' and they'd take your pin away from you, get your name, and your homeroom teacher, and you got demerits."
For many of the Mexican students, Nemo acted more as a father-figure than a basketball coach. Nemo graduated from Brackenridge High school in San Antonio, and deeply empathized with the students working to assimilate.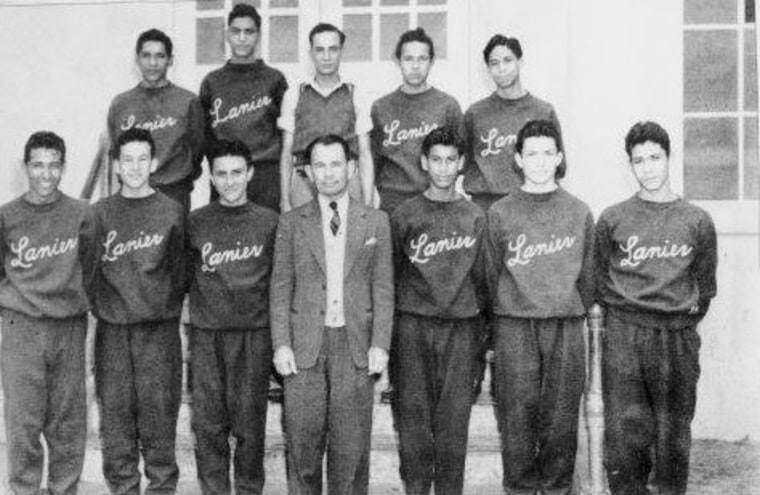 "At the beginning of the year, [Nemo] always sat us down, told us, we're going to play, win, and you're not going to listen to the crowd, don't listen to the taunts, the remarks they make," said David Rodriguez, 89, a former Lanier student. "There were not too many Lanier fans there, they were outnumbered, and the Brackenridge people more or less ganged up on them. They were surrounded by Brackenridge fans. It was kind of scary. Nemo was a second father to me."
García said that the incident "wasn't one school against the other. It really broke down on racial lines, and I think that was extremely uncomfortable for Nemo, because he was sort of outside of that conflict. He didn't bring it to the locker room, he didn't bring it to practice, he didn't bring it home, but now it had intruded at the most important moment of his life."
The podcast itself highlights the riot as one of the country's many stories about progress and pushback occurring in tandem. "We make progress, then get closer to equality, and then there is this stark reminder that America is this divided country and has a lot of problems, specifically with race and immigration," Hassenfeld said.