Conductor and pianist Alondra de la Parra is in a league of her own. And come next year, when she steps onto the podium as the first female chief conductor and musical director of the Queensland Symphony Orchestra, one of Australia's three largest orchestras, she will live in a more rarefied space—one of the few females directing a major orchestra.
The appointment of the 34-year old made music history because the world of major symphony orchestras is still a heavily male dominated field. Just to give you the scope of the sizable gender gap, Baltimore Symphony Orchestra's Marin Alsop became the first female conductor of a major American orchestra in 2007. Less than a dozen women lead major orchestras.
For de la Parra, the appointment is a dream job that started when she was a teenager.
"It's something very exciting because I have been preparing and working all my life, to be director of a fine institution," she said from her Mexico City home. "It's definitely a dream come true."
While she lives in Mexico City and also considers herself a New Yorker - she was born in New York City but her family moved to Mexico when she was two - the maestra says she is more of an international citizen. In the last decade, she has spent sixty percent of her time on a plane, in the air, going somewhere. She has been guest conductor in Italy, Brazil, Sweden, Japan, and Germany, among others. In 2004, she became the first Mexican woman to conduct in New York. Last year, she became the first female and the first Mexican to lead France's Orchestre de Paris.
Making history in classical music is part of the acclaimed musician's DNA. At 23, she started the New York based Philharmonic Orchestra of the Americas, today an international symphony orchestra that showcases young composers and performers of the Latin American region.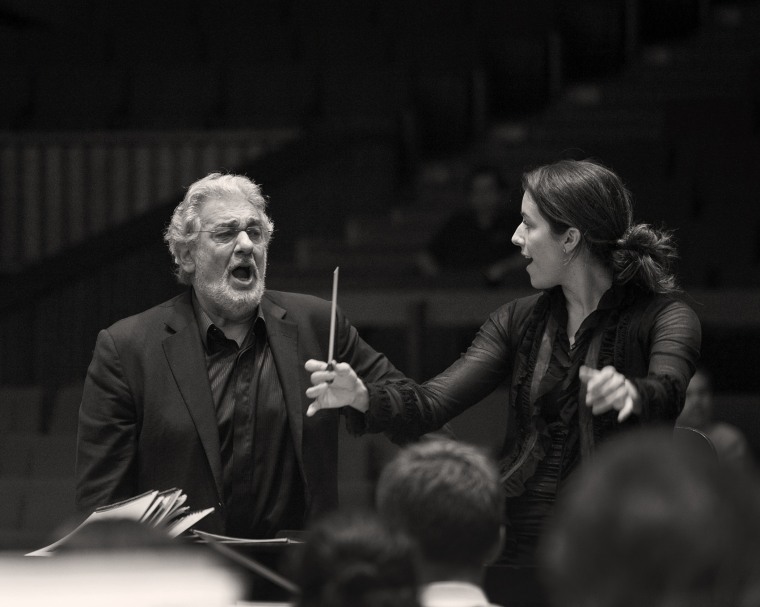 "I've always been an advocate that Mexican and Latin American music belongs in the core repertoire of every philharmonic orchestra," said de la Parra, which is why she was inspired to start the organization at a young age.
However, for her new season in Queensland, she will begin with an Austrian composition, Gustav Mahler's Symphony No. 2, a choice she says is deeply personal.
"I've always felt close to Mahler's piece," she explained. "It speaks about life, about life beyond death, and all the beauty and suffering of life. It's very exciting to start this new period in my musical life with a resurrection."
The Diva was days away from giving birth to her first child, a boy, when she spoke to NBC News over the phone. She said that the Romantic composer's symphony has deep professional symbolism as well.
"I've gotten to do Mahler's symphonies being the same age as he was when he composed them," she said. "I'm really looking forward to continuing all his symphonies, trying to do them at the same age that he was when he composed them."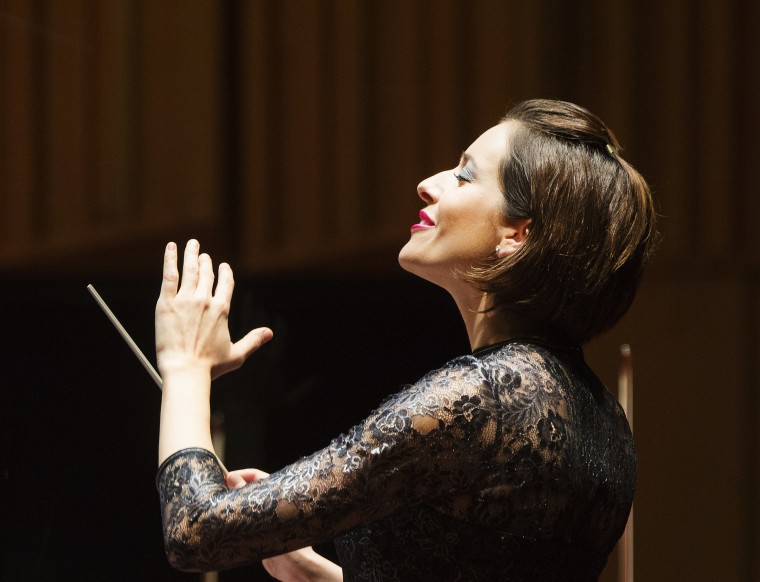 Maestra de la Parra says that while she is proud to be a hero for little girls everywhere who dream of becoming chief conductors of major orchestras, being a woman or Mexican is only part of her identity. When on the podium, baton in hand, she feels genderless, cultureless--she is another musician communicating with other musicians on a spiritual, heart, and musical level.
"We bring to the podium everything that one is," De la Parra declared. "One can only be who one is and nothing else, it's the experiences of your life that you share with others."
She added: "I am a woman, I am a Mexican but that is just part of the many ingredients that make me who I am. It's more three dimensional than the particular labels."