Two-time Oscar-winner and acclaimed Mexican filmmaker Guillermo del Toro gave a forceful speech slamming the atmosphere of fear and division that is "being used to divide us" as he accepted one of Hollywood's biggest honors
The Guadalajara native received a star on the coveted Hollywood Walk of Fame and without directly referencing President Donald Trump, he offered an impassioned rebuke of the current political climate.
"Right now, we are in a moment of great fear," del Toro, 54, said. "Great fear and great division because that's why fear is used. It's used to divide us. It's used to tell us that we're different, that we shouldn't trust each other."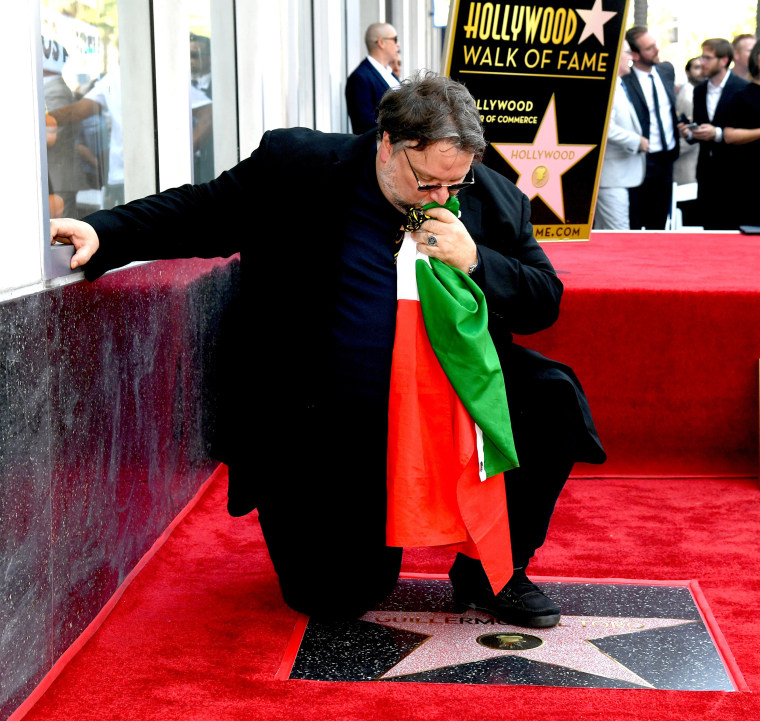 The director, who kneeled over his star and kissed the Mexican flag at the end of his speech, said receiving the star is an action of increased importance in this current moment.
"As a Mexican, receiving this star is a gesture and no gesture right now can be banal or simple," del Toro said. "This is very important this is happening right now because I can tell to all of you, all immigrants from every nation, that you should believe in the possibilities and not the obstacles."
On Saturday, a shooter who authorities say had left an anti-Latino and anti-immigrant manifesto railing of a "Hispanic invasion" went into a Walmart in El Paso — which is over 80 percent Hispanic — and gunned down shoppers, killing 23 mostly Latino people, including eight Mexican nationals.
After the shooting, many have criticized Pres. Trump's repeated rhetoric about an "invasion" of immigrants and his comments describing Mexicans as "rapists" and criminals."
Alluding to the rhetoric, Del Toro said such notions are "lies" that make immigrants "easier to control" and cause Americans to "hate each other."
"The antidote is to come together, to realize that those divisions are complete fantasies," del Toro said.
Del Toro, who is known for specializing in fantastical tales, has established himself as a premier storyteller with films like "The Devil's Backbone," "Pan's Labyrinth," and "The Shape of Water."
Del Toro received the star three days before the release of his latest horror film "Scary Stories to Tell in the Dark."
Follow NBC Latino on Facebook, Twitter and Instagram.