Four bodies have been found near the border city of Matamoros, where three young Americans went missing over two weeks ago.
Investigators were trying to determine if the findings are related to three siblings from Progreso, Texas, who disappeared Oct. 13. Witnesses said Erica Alvarado Rivera, 26, her brothers Alex, 22, and Jose Angel, 21, and her boyfriend, 32-year-old Jose Guadalupe Castaneda Benitez were picked up by armed men who identified themselves as part of Grupo Hercules, a recently formed police security unit for Matamoros city officials, according to the siblings' mother, who talked to the Associated Press.
City officials have declined to comment.
This comes as the country has been riveted by the disappearance of 43 students from a radical teachers college in Iguala, Mexico at the hands of police. Federal authorities said Iguala's mayor, his wife and local law enforcement had ties to drug cartels.
President Enrique Peña Nieto met with families of the 43 missing students on Wednesday in a closed-door meeting that lasted about 6 hours. The president agreed to create a commission to investigate.
"We are not going to trust the words of the president nor the commitments that were made public ... until they present the 43 students to us alive," said one of the parents, Felipe de la Cruz, at a news conference late Wednesday.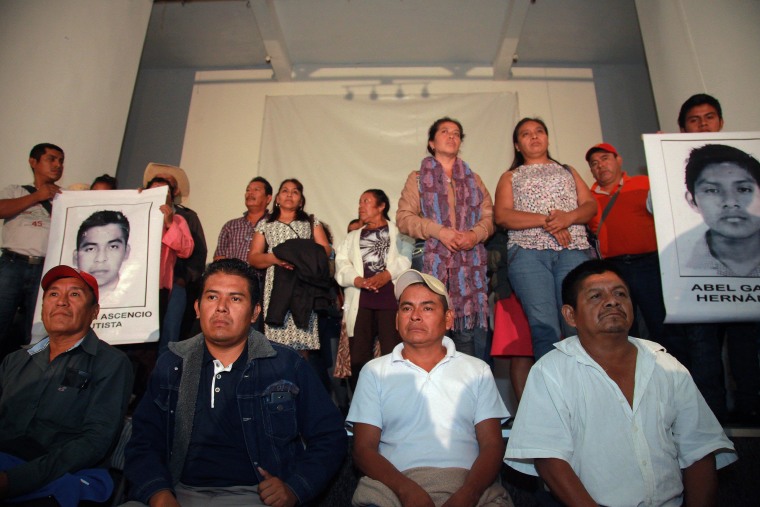 IN-DEPTH:
Mexico Details Link to Deadly Attack, Missing Students
Mass Graves Found Near Mexico Town Where Students Went Missing