In a culture known for its veneration of the dead - as in Dia De Los Muertos (Day of the Dead) - Mexico City's 9 million residents are running out of gravesites.
There is no more public land available for new cemeteries, and many are forced to exhume their loved ones' remains once their burial rights expire to make room for new bodies.
Some of the city's legislators are proposing a law to reduce the time bodies are on the ground and is also encouraging cremation, but this is running into resistance.
Opponents say above-ground mausoleums and crypts don't allow for the elaborate Day of the Dead celebrations that take place Nov. 1 and 2. Families build altars on top of tombstones with candles, flowers, colorful sugar skulls and the departed's favorite food and drink.
Jesus Guzman, a member of the Autonomous Union of Native Towns and Neighborhoods of the Federal District, said many indigenous Mexicans prefer burial and are reluctant to accept cremation.
"Their worldview is not the same as ours," said Guzman of city officials backing the law. "Can you imagine that with the stroke of a pen they can erase All Saints Day and the Day of the Dead? They have no idea what they are doing."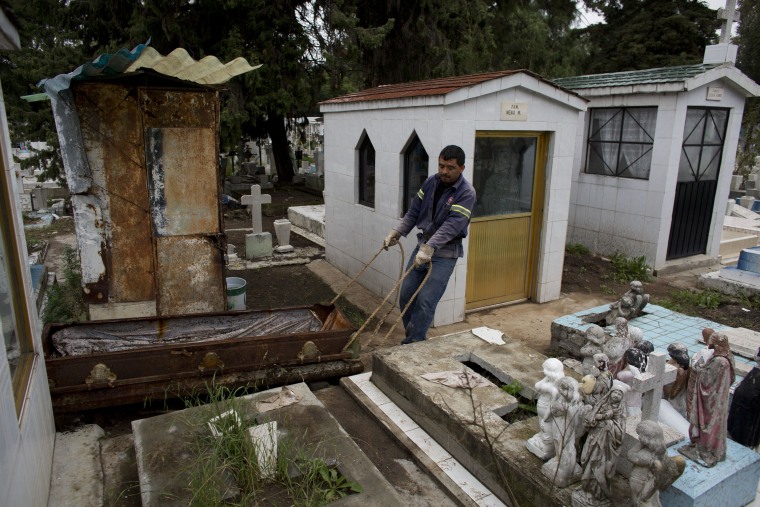 --The Associated Press