Six people are dead following a clash on Tuesday between two rival "self-defense" groups in the western state of Michoacan. The dead included the son of one of the group's founders, according to officials and militia members. .
Michoacan's federal security commissioner, Alfredo Castillo, said in Grupo Formula radio that the groups fought at the entrance to the community of La Ruana, "...the only place where we have two leaders with influence."
The vigilante groups formed more than a year ago, as farmers and ranchers organized and armed themselves to confront drug traffickers. In May, some of the groups' members were demobilized and integrated into a government-sanctioned rural police force.
Castillo said the various groups must not try to expand their areas of influence. "If we have clashes between different communities we'll practically have a civil war."
Tuesday's clash occurred in an agricultural region called the "Tierra Caliente" (Hot Land), an area supposedly under the federal government's contro after the demobilization of the "self-defense" groups, which had largely succeeded in pushing the Knights Templar cartel out of the state - something federal police and troops had not been able to do.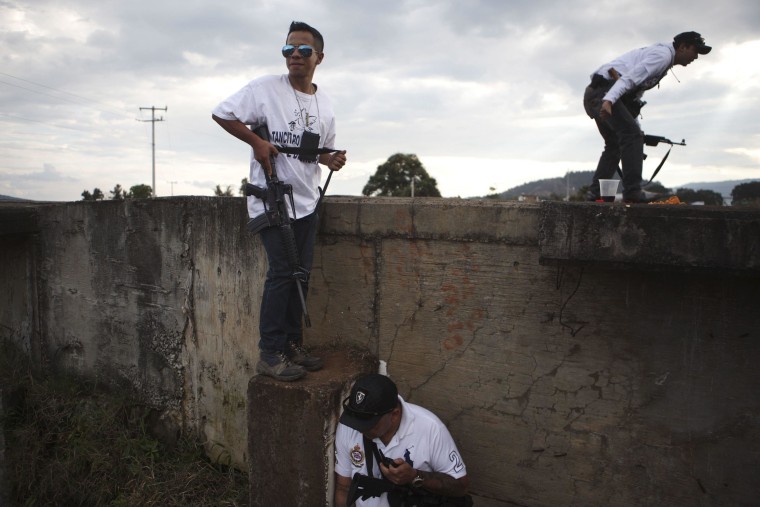 IN-DEPTH:
Mexico's Cartel-Fighting Vigilantes Get Closer To Texas Border
Vigilante Groups Fighting Drug Cartels Join Mexican Government Forces