/ Source: Associated Press
Mexican Architect Javier Senosiain looks out over his sinuous snake's nest of a building, providing relaxation and tranquility to those who live in the very edge of Mexico City's urban sprawl, and reflects on over 30 years of building egg- and cocoon-like dwellings that are quite literally out of the box.
"The idea here is to break with the box," he said, pointing to the 10-apartment complex that, like much in the 2-acre (1/2 hectare) compound, looks like a snake with eyes in its body — architectural homage to Quetzalcoatl, the Aztec "feathered serpent" god of light and knowledge.
At the project known as the "Nest of Quetzalcoatl," enormous snakes are conformed into passageways, bridges, fountains and walls. The people who live there pass through gigantic snakes' mouths to reach their destination: spacious cave-like dwellings filled with soft angles and curves.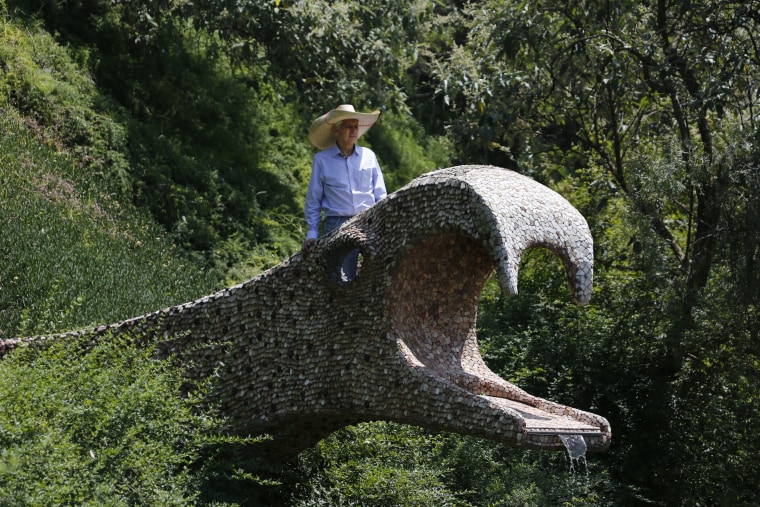 Senosiain has just opened a retrospective exhibition of his work at Mexico's premiere cultural venue, the capital's Palace of Fine Arts, and the display includes a proposal for prefabricated, low-income housing in a shape that can be be compared to an organic Airstream trailer made of concrete or, as he describes it, a peanut.
RELATED: Mexican Architect Ismael Leyva Is Transforming City Skylines
Given the super-light spray-concrete-over-metal-frame design, the homes can just be picked up and placed on a footing with a crane.
"You just hook up the light, water and sewer lines, and it's ready," Senosiain said.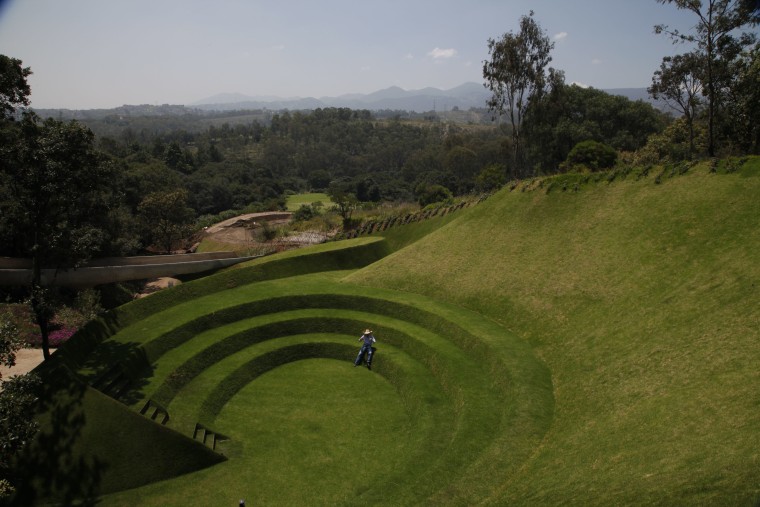 He proposes placing about 60 of these 300-square foot (28-square-meter) micro-homes (they're modular and can be combined into bigger houses) together in a neighborhood, where no house is more than an eight-minute walk from urban services like schools or stores.
So far, no developer has taken him up on the plan, though its time could be near.
RELATED: This Spanish Architect Is Climbing High - Literally
Mexico's big low-income housing builders were hit by a crisis in 2011 and 2012: Some went bankrupt, and others came close, acknowledging the projects were a mistake. Apparently homeowners - don't like: tiny, rectangular, cookie-cutter boxes placed far outside city centers, far from services, jobs and schools.
Senosiain's work has attracted so much attention that he is building a visitor center and extensive gardens and plans to turn the Nest complex into an educational park for school visits.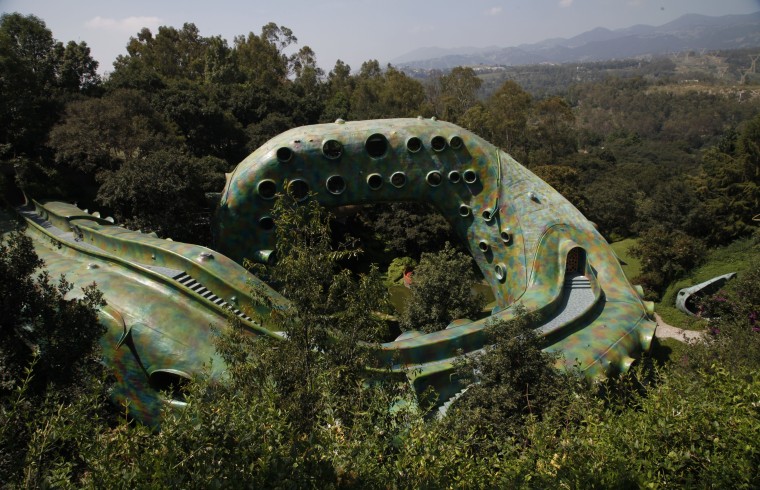 "When we built the first house 31 years ago, people thought it was strange. They said, 'I like it, but I wouldn't live there,'" Senosiain recalled.
"Today, people see it very differently. There is a lot more environmental consciousness, and that is an advantage."