Mexico's Cemex, one of the world's largest cement producers, is open to providing the raw materials for U.S. President Donald Trump's promised wall between the two neighbors, daily newspaper Reforma reported on Wednesday.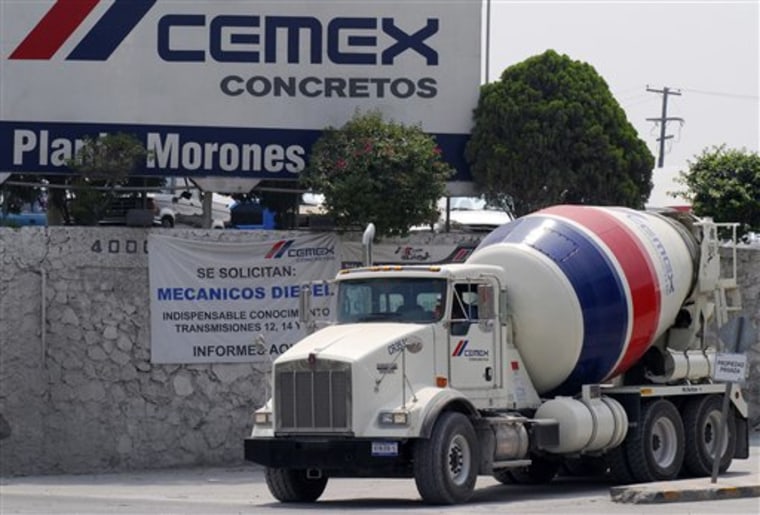 "We will gladly do it," Cemex President Rogelio Zambrano told the newspaper, when asked if the company would provide a cement estimate for the controversial project, potentially worth billions of dollars.
It was not known which other companies might participate or the likely demand for cement for the wall, Zambrano said.
On Wednesday a spokesperson for Cemex provided a statement to Telemundo. "Cemex is not a U.S. construction company; it's a company that produces materials for construction. To date there are no technical details about said construction and no one has sought us out to participate. If one of our clients asks us to quote materials, we have the responsibility to do so, but that does not imply that Cemex would participate in the construction."
Trump has repeatedly said the wall is needed to prevent illegal immigrants from entering the United States along the nearly 2,000-mile (3,220 km) southern border.
Trump has consistently said Mexico will ultimately pay for the new wall, while Mexican officials have firmly rejected that idea.
Much of the border already features some kind of physical barrier in addition to other security measures.
(Additional reporting from Telemundo's David Vila).