MIAMI— Actor Steven Bauer recently sat before an audience of mostly Hispanic theater students in the heart of Miami, sharing vivid memories from when he was growing up in this city, in the 1970s.
Bauer is known now for playing a spectrum of ethnically diverse characters on both big and small screens—he's been a Cuban sidekick to Al Pacino's legendary Tony Montana in "Scarface," an Italian-American detective in "Running Scared," an Israeli fixer on "Ray Donovan" and a Mexican drug-lord in "Breaking Bad." Bauer, who in real life is Cuban-born and South Florida-raised, got emotional recalling his desperate childhood dreams of fitting in.
"All I wanted to do," he said, his voice trailing off, "was to be American, to fit into this country."
It's a feeling familiar to so many immigrants, and particularly to their U.S.-born or raised children—the ongoing toggle between cultures and traditions, languages and identities. The navigation of that rich but complicated space, along with the art of weaving a blended and never quite balanced cultural identity that draws on some things but not all things from each world, has long provided fodder for novels, short stories and magazine articles.
Forty years ago, it was also the subject of ¿Qué Pasa USA?, the groundbreaking bilingual television sitcom that followed three generations of a Cuban family in Miami who came to America looking for a better life. It happens to be the show that launched Bauer's acting career and, though only 39 episodes were produced between 1977 and 1979, it became a cult hit. It aired on PBS stations across the country and preserved all these years in syndication.
On Thursday in Miami, the show returns to life in the form of a stage play titled ¿Qué Pasa USA Today?"—and it's precisely what has brought Bauer back here. Four decades later, he's reprising his role as Joe, the oldest child of the Peña family, around whom the original series centered.
"Joe's character is the closest to me of any character I've ever played," said the 61-year-old Los Angeles-based actor.
After the series' initial success, Hollywood casting agents took note of the strapping young Bauer, then known as Esteban "Rocky" Echevarria. He wound up leaving Miami for Hollywood, training with the famed Stella Adler, borrowing his maternal grandfather's last name to change his own—and, just like that, his star was born.
Still, "I'm excited to continue Joe's story, because he and I have a lot in common," said Bauer.
"Joe moved away because he wanted to feel American," said Bauer about the original series. "Now, he's returning, not because he misses the Miami Cuban food or the cafecito or hearing Spanish or any of the accoutrements of the culture. He's coming home because it makes him feel…" Bauer pauses to hold back a well of emotions. "It makes him feel like himself. That's been my story too."
Tickets to the nine scheduled performances at the city's storied Adrienne Arsht Center for the Performing Arts have sold at lightning speed—a testament to the show's enduring popularity. The new version, written and produced by a new generation of creatives, takes place in present day Miami and focuses on several original characters, in addition to Bauer's. It will also introduce new characters who reflect an even more diverse landscape than the one depicted in the original episodes—but will likely steer clear of politics, as the original series always did.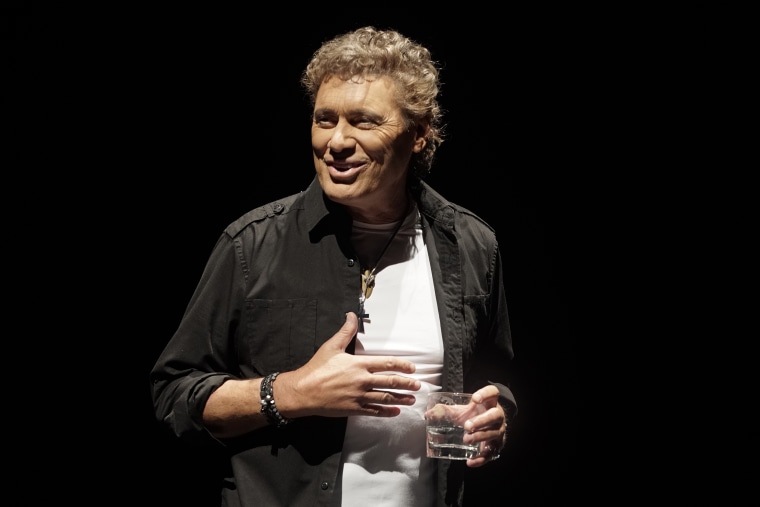 "I knew we were never going to be able to recreate the old show; instead, what we wanted was to bring it into today, when a lot of things have changed, but a lot also has not," said Nelson Albareda, CEO of Loud and Live, the company behind the stage production. A longtime producer, mostly of live musical events, it was Albareda's idea to resuscitate the show and he's spent the last four years working to make it happen.
Indeed, to bring back ¿Qué Pasa USA? at this moment in time seems fitting, against the backdrop of an entertainment industry finally embracing more diverse storytelling and marked by recent TV triumphs like Showtime's "The Chi," about life on Chicago's South Side, and the Latina reboot of the classic "One Day At A Time" on Netflix, starring Rita Moreno and Justina Machado.
For many Hispanics in the US, even beyond the Cuban community,the original ¿Qué Pasa USA? represented the first time they saw any semblance of themselves or their stories on an American television screen. Albareda, too, was watching. "I grew up with the Peñas," he said. "They were just ahead of their time."
At its core, ¿Qué Pasa USA?, set in 1970s Miami, was about people trying to find their place in America, forging a new future while honoring personal provenance and the past. With a truly bilingual script —a solid half of the dialogue was in Spanish, more than any English-language network before or since has dared to air—it was also about the funny things that happen when cultures (and generations) clash.
The show famously riffed on the tradition of teenage girls being required to go out with chaperones, the notion that no family member is ever left alone to spend the night in a hospital, and the non-existence of privacy in a Hispanic home, where keeping the bathroom door unlocked while showering is expected (because how else will Mami come help if you fall?) The creators also found comical but pointed ways to tackle thornier issues like women's rights, sexuality, drugs, religion and racism — bold statements at the time, but all realities a community of immigrants confronted in their new environment.
From the beginning, ¿Qué Pasa USA? proved to be the scrappy little show that could. The first two seasons were funded with nothing but a $200,000 grant from the federal government, in partnership with the local public television and with a simple purpose: to teach the wave of Cuban refugees who had flooded into South Florida in the 1960s to speak English and assimilate.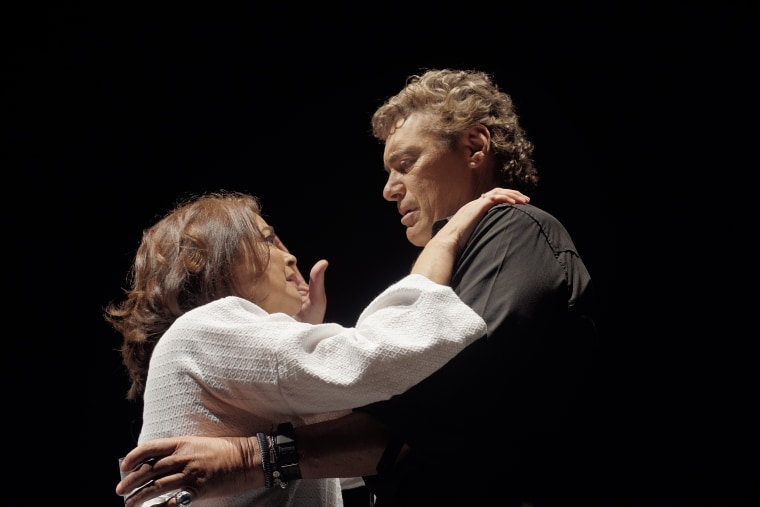 In the hands of a cast of highly experienced Cuban actors — many who'd fled their home island — as well as gifted writers and producers from the heart of the exile community who based many of the characters on their own families, the show became a sensation. It earned acclaim from the New York Times and the Los Angeles Times, won regional Emmys and was often compared to the iconic "All In The Family."
The show was picked up by more than 120 PBS stations across the country and ran for four seasons before living in perpetuity through syndication and online DVD sales. The creatives behind the original have reportedly declined to be involved in the reboot, in part because of years of disputes over royalties.
Maybe it was the austere production conditions that helped the show find its powerful voice. With no big budgets or ratings to hide behind, it was free to be unapologetically authentic and honest, with characters who were real and recognizable. It's a magic formula Albareda and Bauer are working hard to recreate in their version.
Both say they're bound by a deep sense of responsibility as they wade into the sea of memories and nostalgia that belongs to a generation of TV viewers, and to the community from which they both hail.
Already, there's talk of taking the show to more cities because, Albareda said, "it represents so much and there is true legacy here."
Bauer agrees. "This show can't just be okay—it has to be great. It has to impact every person who walks in to see it because it's a universal story, the story of immigrants in America."
¿Qué Pasa USA Today? runs from May 17 through May 26 at Miami's Adrienne Arsht Center for the Performing Arts.