Can a place where your secret dreams come true really exist? Top Mexican-American actor Michael Peña, who stars in the movie "Fantasy Island" opening in theaters Friday, says that place is America. For some, though, the dream is tougher to reach.
"Progress has to be made in accepting Latinos," he told NBC News. "We are almost 20 percent of the population. And right now, Latino representation does not show that. But we're all working on it. The opportunities I have right now are better than when I started acting. And it feels good to be part of a generation that's making some change."
From his roles in the Golden Globe-winning TV show "Felicity," Oscar-winning movies like "Crash" and "Million Dollar Baby" and Netflix's crime drama series "Narcos: Mexico," Peña is now one of Hollywood's biggest Latino stars. The Mexican-American actor, who also starred in the 2014 film "César Chávez," says that his parents planted the seeds for his acting dream early on with a lot of hard work.
Raised in Chicago, Peña's mom, Nicolasa, worked as a social worker and his dad, Eleuterio, worked at a button factory. Peña credits their determination to succeed as the first cornerstone for his acting dream.
"My parents came to this country and fell in love with the American dream, they wanted to be Americans," he said. "Both of my parents worked really hard. My mom went to school — after working a full-time job and taking care of us — to practice her English," he recalled. "She loved to learn and I think that rubbed off on me. She got really good at speaking English and eventually became a social worker."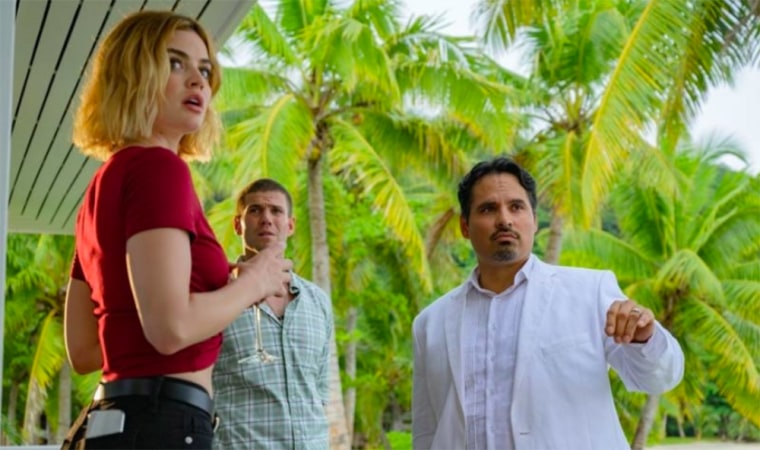 Peña inherited that drive to succeed, but acknowledged his path was sometimes thwarted by persisting stereotypes about Latinos and other industry generalizations that have prevented many actors from moving ahead.
As an example, Peña referred to his former roommate and buddy Nate Richert, of the "Sabrina, the Teenage Witch" TV show, who was pigeonholed into football player roles because of his athletic build.
"Everybody had their own stereotypes in a way, generalizations, especially when you're starting out," he said. "For me, I tried to rationalize it and not become a victim, cause when I become a victim it kind of stops me, it takes the control out of my hands. And it helped me specifically to not feel like that, knowing that I have some disadvantages in it. I did not want to be bitter."
Peña told The New York Times in a 2018 interview that the most he could aspire to as an actor at the beginning of his career was "15th place." Top casting opportunities specifically called for "Caucasians," and it wasn't until much further down on the list that he would see "15: open to all ethnicities."
Facing difficult realities that can limit or destroy one's dreams was one of the reasons Peña took on the role of Mr. Roarke in the "Fantasy Island" movie, which takes the popular TV show from the late 1970s and early '80s and gives it a horror film twist. Legendary Mexican actor Ricardo Montalbán made the character famous in the original TV series.
Fans of the show will recall how Mr. Roarke could make the secret dreams of his island guests come true. But in the 2020 reboot, when those dreams turn into nightmares, guests have to scramble to solve the island's mystery and escape.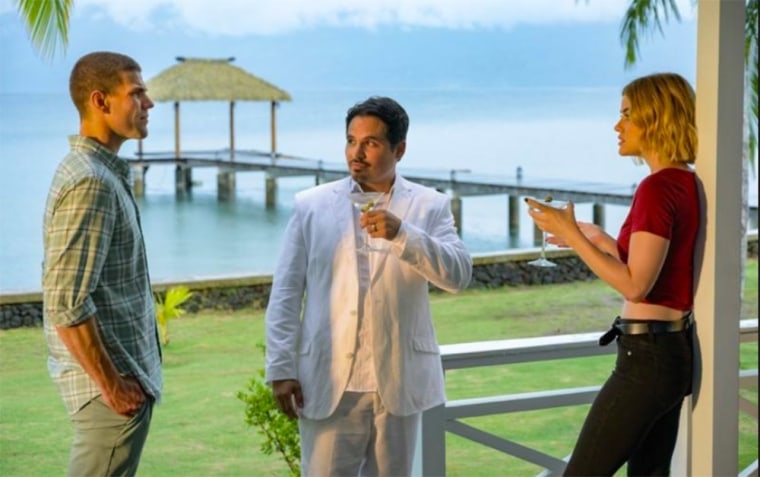 "I remember being so enchanted with the TV show and thinking, wow, it'd be great if there was a real place where your fantasies could come true," Peña said, adding that "Fantasy Island" will definitely take your fantasy, "but you will have to pay the consequences."
Looking back at his career, Peña said other Latino actors inspired him to dream big — including "Fantasy Island's" original Mr. Roarke.
"Ricardo Montalbán definitely influenced me, but so did other Latin actors who were succeeding during that time. I remember 'Miami Vice' and Edward James Olmos, and Chips and Erik Estrada," he said. "They made me feel like this kind of work is possible. Those actors created an effect that impacted my life."
Follow NBC Latino on Facebook, Twitter and Instagram.