For many Latinos in Cleveland, Ohio, waking up on January 1st to the sounds of Marc Anthony on 87.7 FM (WLFM-LV) was a dream come true. The arrival of "La Mega" was a welcome arrival in the state's second most populous city. But the story of the Cleveland station's switch to español and bilingual programming mirrors what other Midwestern radio managers have discovered - the potency of the Hispanic radio audience.
"[Latinos are] the only growing population that exists in those markets, and there was nothing for them," said Murray Hill Broadcasting Director of Advertising Josh Guttman, explaining the company's decision to introduce the station in Ohio. Since 2000, the state's Latinos have increased by over 63 percent to account for about 10 percent of the state's population.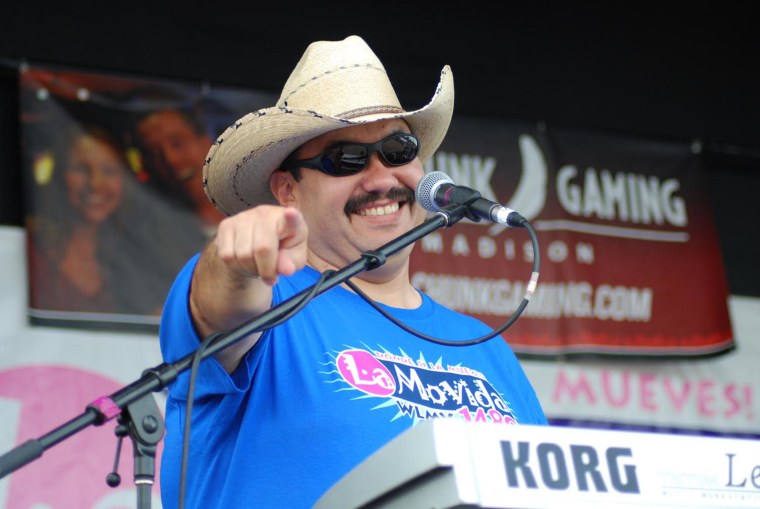 Hispanics have the highest inclination to listen to radio of any ethnic group; numbers provided by Nielsen make this pretty clear. More than 93 percent of all Hispanics - roughly around 40 million - use radio each week. On average Hispanics spend about 12 hours and 13 minutes a week consuming radio. Mexican regional music is the most popular format.
According to Nielsen, Hispanics are the biggest consumers of radio - 93 percent of Latinos listen weekly, and the average Hispanic listens to over 12 hours a week.
Numbers like these made changing 87.7's formula an easy decision for Murray Hill Broadcasting. They teamed up with TSJ Media, also known as the Spanish Journal Network, to introduce a bilingual format to the frequency. TSJ Media, based in Cincinnati, owns a number of media properties in Ohio, both newspapers and radio stations.
With Spanish-language stations established in Cincinnati and Columbus, TSJ Media brought in their same programming director, Daniel Melendez, for Cleveland's "La Mega."
Initially there was an "overwhelming" response from Latino DJs hoping to work with La Mega, said Melendez. He decided instead to seek DJs who might be new to Cleveland or those looking for their first break after broadcasting school. The Latin Assassin, a popular DJ for Ohio's Radio One, took over nights for La Mega. The bilingual DJ increases the chances of reaching a wider audience, which fits with Melendez's vision.
"I honestly think music has no language," said Melendez. A wide margin of La Mega's audience may not understand Spanish, but that doesn't diminish their passion for the station, he explained.
Audience numbers are just rolling out for Cleveland since the station debuted in January, but Guttman is pleased so far. He does expect some changes as the station works to find its footing. His biggest concern is producing a cohesive station that appeals to all Latinos.
"We want everybody to listen and appreciate the station and be part of it, and that's very hard to do when you're talking about so many different types of music and cultures," said Guttman.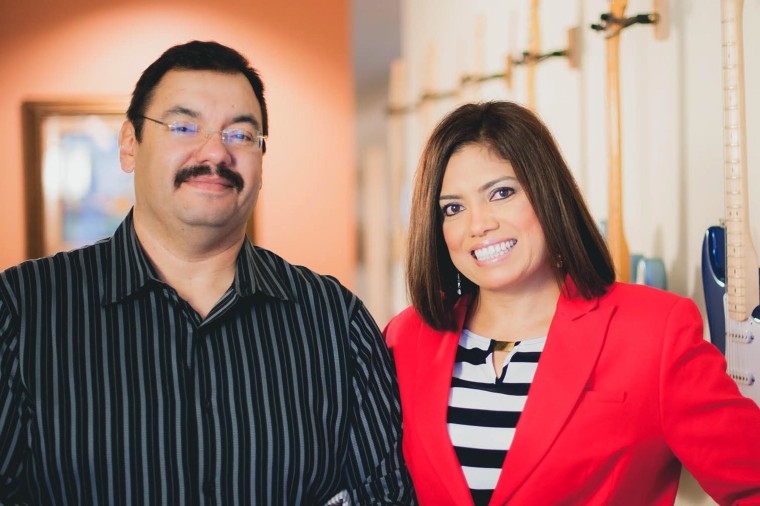 For many Hispanic radio stations in the Midwest, understanding their local Latino audience is key. Luis and Lupita Montoto took a circuitous route toward their current roles as programming directors at 1040 AM La Movida in Madison, Wisconsin. The husband and wife duo had always dreamed of having their own radio station. After years working in central Wisconsin, they got their opportunity in April 2000. Tom Walker, the President of Mid-West Family Broadcasting, had a frequency that was only being used for simulcasting that he hoped to transition to a full-time Hispanic network.
Since the station's debut Wisconsin's Latino community has grown immensely; it is the second largest but fastest growing minority in the state. Though Wisconsin's Hispanic population is about 6 percent, the median age is 23, and many analysts believe the demographic will grow even further.
"La Movida" has been a boon to local businesses. "We're the only Spanish radio station in south central Wisconsin, so it helps businesses that are trying to outreach," said Luis Montoto.
But a key feature of "La Movida" is their involvement with several local organizations that work with the Hispanic community. These include The United Way, The Latino Health Council and the Catholic Multicultural Center.
Romilia Schlueter, who is originally from El Salvador, said the Spanish-language station has been instrumental in informing the community. As a quality improvement specialist at The Supporting Families Together Association, she contributes to a a weekly radio program called "Apoyando Familias" ("Supporting Families") which airs on La Movida once a week during a late morning slot.
In Madison, Wisconsin, Hispanic nonprofits have been able to spread important information, like childcare services, in the Spanish-language radio station "La Movida."
"It's such a good way to be in touch with a high [portion] of the population," said Schlueter. Her organization offers child-care resources, which would not have been known to many of Madison's residents if it weren't for hearing it on "La Movida." Past shows and transcripts are available on the Supporting Families Together Association's blog. People from over sixty countries have logged onto their website.
A year ago La Movida expanded to a full radio network with another station in Rockford, Wisconsin. With the support of the Mid-West Family Broadcasting, the Montotos hopes to bring stations to even more communities in Wisconsin.
The growth of stations in the Midwest is part of a national trend: the number of Spanish language formatted radio stations grew from 547 in 2000 to 895 in 2012, according to the National Association of Broadcasters. As of May of this year, Inside Radio now estimates that there are 1049 Spanish formatted stations around the country.
The trend toward Hispanic radio stations is increasing not just among regional stations - the wildly popular iHeartRadio from Clear Channel will be debuting its first Hispanic network later this year in a partnership with Grupo Radio Centro, an owner of both Mexican and U.S. stations. As part of the deal iHeartRadio will also receive digital distribution rights for several of Grupo Radio Centro stations, including KXOS-FM out of Los Angeles. Broadcasters are banking on Latinos' penchant for radio, whether it be en español or in English for the younger and more assimilated generation.