They called him Goyito. The family of Carlos Gregorio Hernández Vásquez, who became the fifth migrant child to die in U.S. custody since December, mourned him as a well-behaved teen who wanted to help support his family.
"He was a very intelligent young man," Bartolomé Hernández, the Guatemalan boy's father, told Telemundo through tears from a town in Baja Verapaz.
Hernández said Carlos, whose nickname was Goyito, loved soccer and music, playing both the bass and the piano.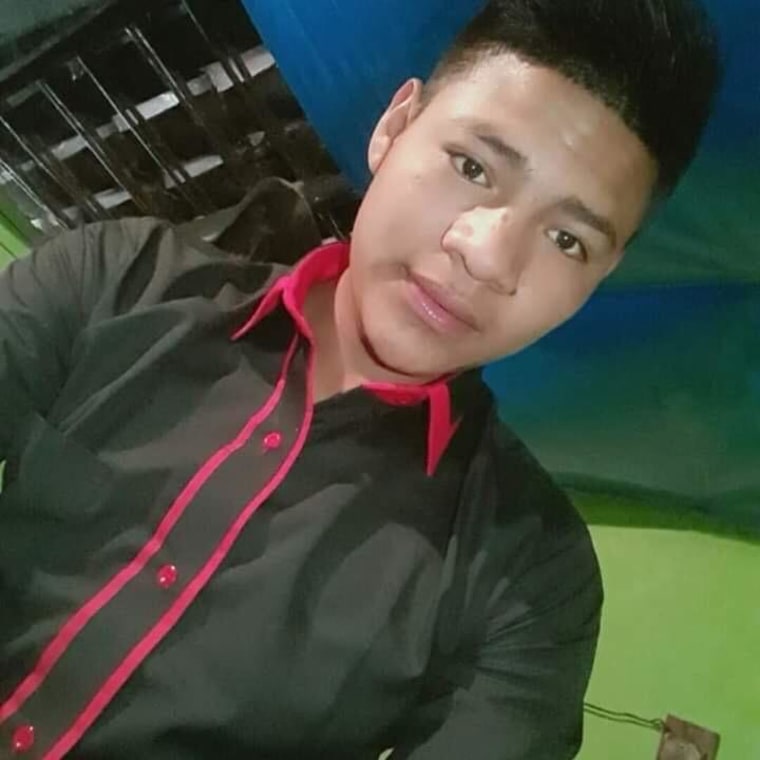 The 16-year-old died Monday in U.S. immigration custody in south Texas, one day after being diagnosed with influenza A, according to Customs and Border Protection. A CBP official told NBC News he was placed back into custody after he was diagnosed with flu-like symptoms.
Carlos was the fifth Guatemalan child to die since December. Asylum-seekers and other migrants from Guatemala have been fleeing a mix of violence, drought, food shortages and poverty.
Late Tuesday, CBP said it had identified a "large number" of migrants in custody with "high fevers who are also displaying signs of a flu-related illness" at its centralized processing center in McAllen, where the boy was initially held after being apprehended May 13.
"To avoid the spread of illness, the Rio Grande Valley Sector has temporarily suspended intake operations at the [central processing center]," CBP said in a statement. "
Migrants processed in that sector will be "held at other locations until this situation is resolved," CBP said.
Carlos remained at that facility for about a week before being transferred to a border patrol station, although law requires unaccompanied migrant children be transferred to the custody of the Department of Health and Human Services within 72 hours.
He was prescribed Tamiflu for treatment on Sunday, when he received care at the Rio Grande Valley Sector's Central Processing Center until he was transferred to the border station midday and segregated from the other detainees because of his illness, CBP has said.
Carlos was found unresponsive Monday morning during a welfare check at the Weslaco Border Patrol Station and medical staff were unable to save him, CBP said.
The boy was due to be transferred to the custody of the DHHS, which oversees the care of unaccompanied or separated migrant children after they are initially processed by immigration authorities.
In their interview with Telemundo, Carlos' family questioned their son's time in detention.
"Why did they detain him there for such a long time?" Gilberta Vásquez, Carlos' mother, said. "Why didn't they obey the law about the 72 hours?"
"They detained him there and they didn't worry about him," she said.
His family told Telemundo that Carlos went to the United States in order to help support his eight siblings in Guatemala, most of all to support a brother who has special needs.
The family said the smuggler who was paid to take Carlos across the border provided them a video showing the boy crossing the Rio Grande on a raft, where he appeared in good health.
"What happened to him? They did not attend to him on time," his father said.
Hernández said he hoped to God that the law would help "me investigate why my son died — because he left safe and sound."