A migrant woman whose 19-month-old daughter died weeks after being released from a U.S. detention facility gave emotional testimony at a congressional hearing Wednesday, saying her daughter died because of "neglect and mistreatment."
Yazmin Juárez, who left Guatemala with her daughter Mariee to seek asylum in the United States, spoke about her daughter's death during a hearing before the House Oversight and Government Reform Subcommittee on Civil Rights and Civil Liberties on Wednesday afternoon. Mariee died of a viral lung infection in May of last year, her mother said, a few weeks after being released from the custody of Immigration and Customs Enforcement.
"We came to America, where I hoped to build a better, safer life for my daughter Mariee," Juárez said in Spanish, sitting next to a photo of herself and her daughter. "Unfortunately, I watched my baby girl die, slowly and painfully. A few months before her second birthday, she ceased to exist."
Juárez said it hurt her to be reliving the experience of her daughter's death, "but I am here because the world should know what is happening to so many children inside of ICE detention facilities."
"My beautiful girl is gone now but I hope her story will spur the United States government to act, so that children do not die because of neglect and mistreatment," she said.
Juárez has filed a wrongful death claim against the government seeking $60 million for the child's death.
The hearing Wednesday comes amid heightened criticism of the Trump administration following government and media reports of squalid conditions for migrants in U.S. custody with the influx of asylum-seeking families at the border. Several children have died this year in U.S. custody or shortly after being released.
The poor treatment of migrant children also includes allegations of sexual assault, and retaliation for protests, according to dozens of accounts by children held in Arizona collected by government case managers and obtained by NBC News.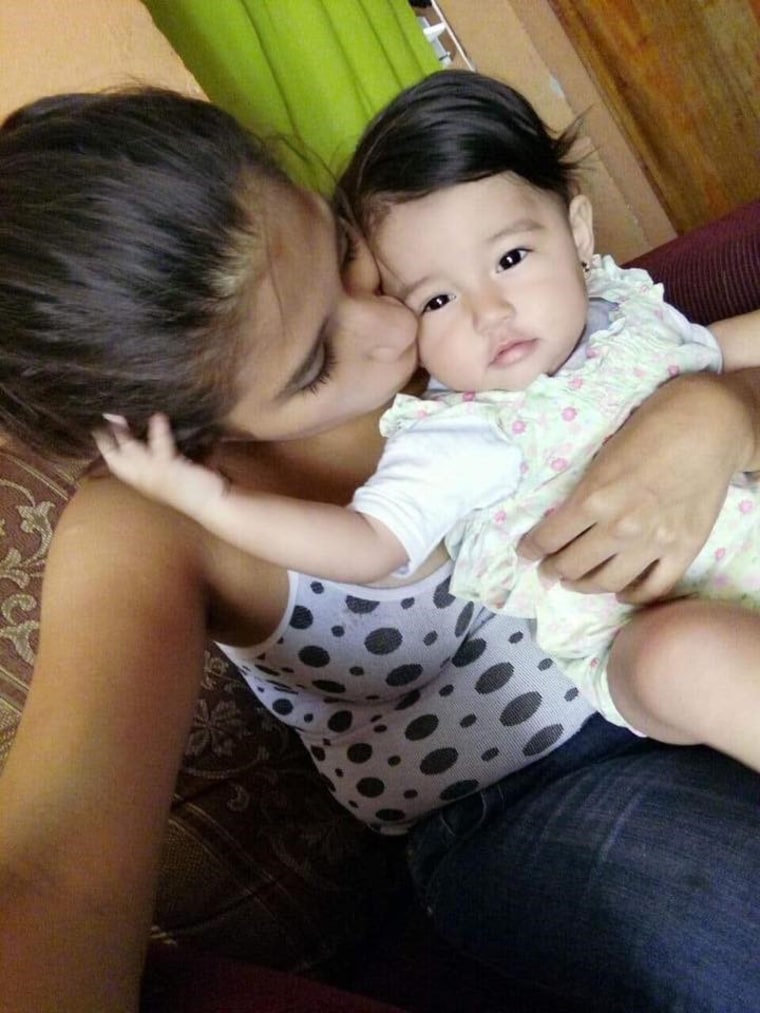 President Donald Trump has pushed back against reports of poor conditions for children, and Kevin McAleenan, acting secretary of the Department of Homeland Security, which oversees CBP, has said the reports are "unsubstantiated." The administration has also blamed overcrowded conditions on the Democrats.
At the hearing, which was titled "Kids in Cages: Inhumane Treatment at the Border," Rep. Jamie Raskin, D-Md., described allegations of "dangerous overcrowding," widespread sickness, "pervasive medical inattention," sexual assaults and the "systemic abuse of migrants."
"We hope to shine a bright light this afternoon on these dark developments," he said.
During her testimony, Juárez described being held in CBP custody for three or four days, where it was "very cold" and they were kept in "a cage" and "forced to sleep on a concrete floor."
When transferred to an ICE detention center in Dilley, Texas, a nurse determined Mariee was healthy, she said. Juárez said she noticed there were many sick children at the detention center and that there was no effort made to tend to the children or to separate the sick children from the healthy ones.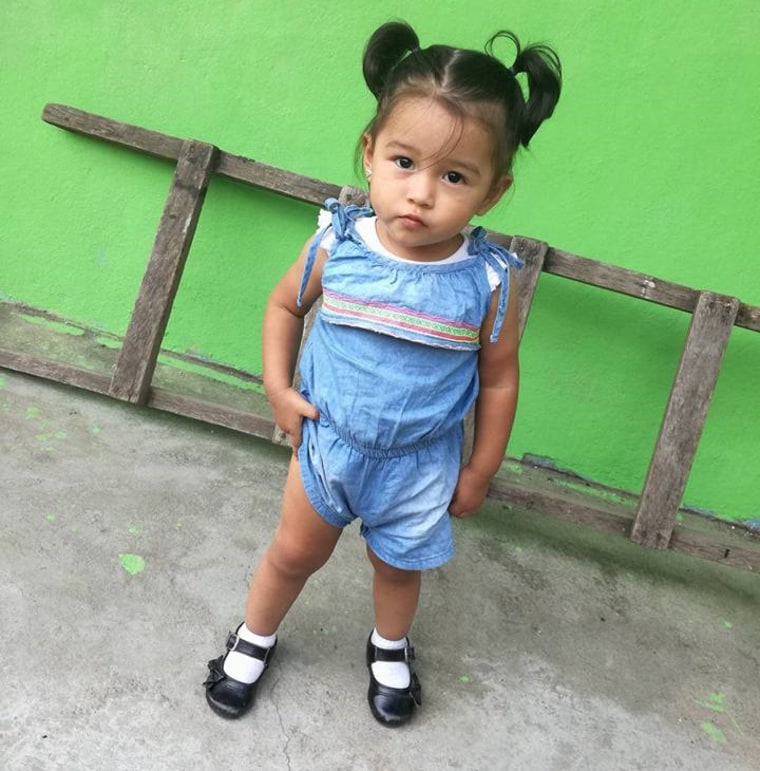 Juárez said another mom tried to take her sick son to the clinic at the center, but kept getting sent back without receiving care.
Juárez said after several days in ICE detention, Mariee became sick. She described taking Mariee to visit the clinic at the facility several times, waiting hours to be helped.
The first time she took Mariee to the clinic, she was told the child had a respiratory infection and was given Tylenol and honey for her cough. But the next day, she said, Mariee was worse and running a fever of more than 104 degrees and began having diarrhea and vomiting. Juarez said this time she was told the child had an ear infection and that they gave her antibiotics to treat it.
"I begged them to conduct a more thorough exam, but they sent us back to our room," she said.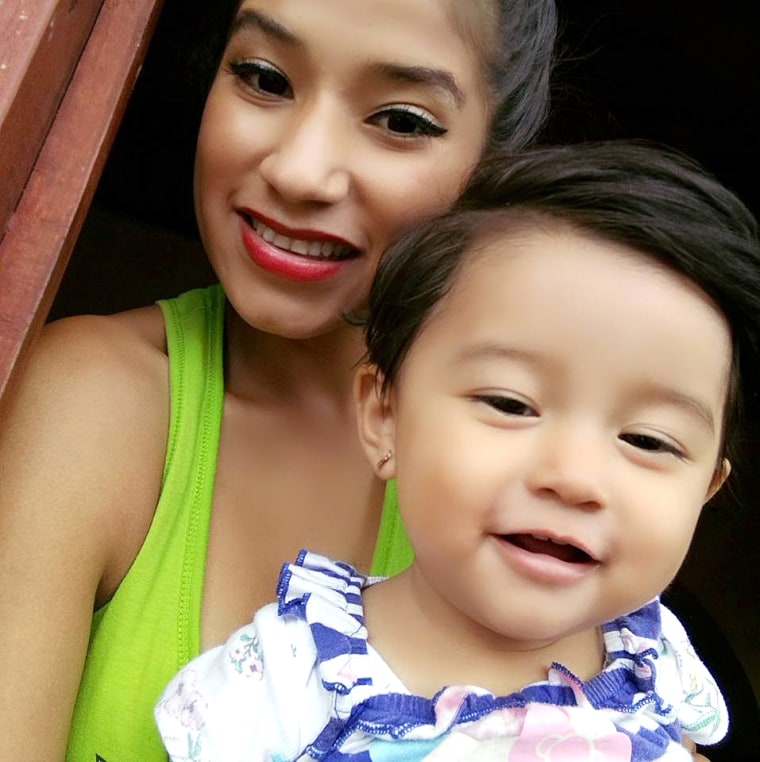 Juárez said after that she tried to go back to the clinic several times.
"I'd wait in line early with dozens of mothers and sick children," she said. Twice she was turned away, she said.
Mariee had lost eight percent of her weight in 10 days, and was still "vomiting constantly," she said.
During another visit to the clinic she was able to see a doctor, who told Juarez to give Mariee Pedialyte and Vicks VapoRub, she said.
The baby continued to get sicker and eventually they were told they would be released to go stay with relatives, she said.
Juárez said on the day of their release, Mariee was never seen by a doctor, though she later learned her medical records from Dilley said she had "no medical restrictions" and was authorized to make the trip to New Jersey, where Juárez's mother lives.
She said she and her mother took Mariee to a pediatrician as soon as they could and a few hours later the little girl was taken to an emergency room. The little girl was transferred to the intensive care unit with a viral lung infection, she said.
"It was terrible pain to see my daughter in that situation," she said, her voice wavering. "As a mother, I wish I could have taken her place."
After spending several weeks receiving care in two hospitals, Mariee died on May 10 of last year, Mother's Day in Guatemala.
"When I walked out of the hospital that day, all I had with me was a piece of paper the doctors had made with the handprints of my daughter," she said through tears. "That was the only thing I was left with. The nurses made it the day before as a Mother's Day gift."
"I'm here today because I don't want any more little angels to suffer like Mariee," she said. "I don't want other mothers and fathers to lose their children."