California officials are weighing whether Florida Gov. Ron DeSantis and his administration should face kidnapping or other charges for arranging flights of migrants, most of them Colombian and Venezuelan, to Sacramento, allegedly under false pretenses.
Community and religious groups have provided the migrants with shelter, food and cellphones to contact relatives.
California officials say the 36 migrants who arrived on two separate charter flights were promised jobs by people who had told them they worked for Florida's government. DeSantis and Florida legislators have approved state funding to transport migrants from Texas to other states, as they did last year when they sent a group of people to Martha's Vineyard, Massachusetts.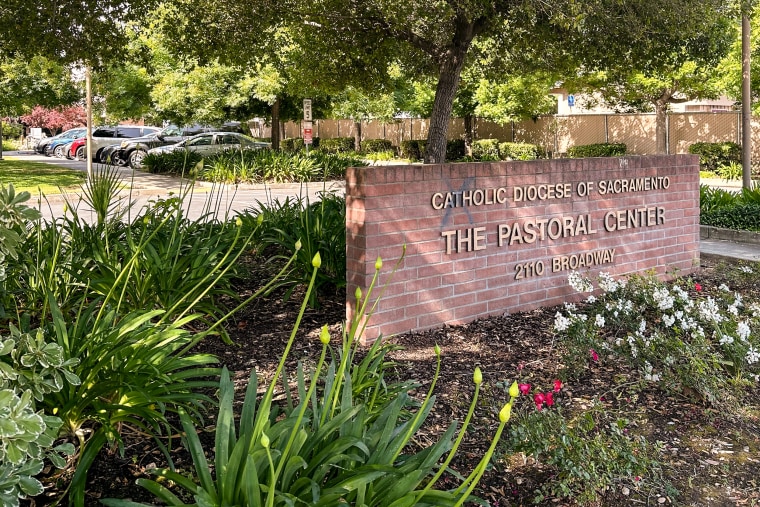 In Texas, a man who migrated from Colombia said he has known of migrants who have left after having been offered the chance to go.
"They took some people with stories that they were going to be taken to one place and they took them to a different one," Jair, a migrant from Colombia, told Noticias Telemundo in an interview.
Sacramento Mayor Darrell Steinberg and several of the groups assisting the migrants provide an update on their situation at a news conference Tuesday. Some of the migrants were considering staying in Sacramento, the state capital, while others have immigration court appointments in other cities, The Sacramento Bee reported.
"We want them to decide what they want to do, where they want to go, and we're going to do everything possible to help them," Cecilia Flores, a spokesperson for Sacramento ACT, a coalition of faith-based groups who have been assisting the migrants, told Noticias Telemundo in an earlier interview.
Steinberg didn't directly address questions about Florida officials' alleged involvement in the flights at the news conference. DeSantis, a 2024 Republican presidential candidate, hasn't commented on the allegations or the flights. California's Democratic governor, Gavin Newsom, tweeted out the state's kidnapping laws Monday, calling DeSantis a "small, pathetic man."