Angely Mercado, 26, who has a master's degree in journalism, makes a living as a freelance writer; she hopes to land a full-time job at some point.
The Queens, New York, resident was clear when she was asked where home ownership stood on her list of priorities. "I wish it could be higher, but it's not financially possible," said Mercado, who describes herself as very budget conscious and someone who obtained scholarships so she wouldn't have student loans like so many young people her age.
Still, Mercado has to live with her parents in the home they own. She's part of a generation of millennials who are less likely than previous generations to buy homes, according to a new report from Better Mortgage, a digital lender focused on improving access to home finance, and the Urban Institute, a nonprofit organization with a focus on social and economic policy.
The authors point to a troubling trend — lower homeownership numbers at this rate will exacerbate wealth disparities among white millennials compared to their black and Latino counterparts, especially among the less educated. For most Americans, owning a home is a major factor in the accumulation of wealth.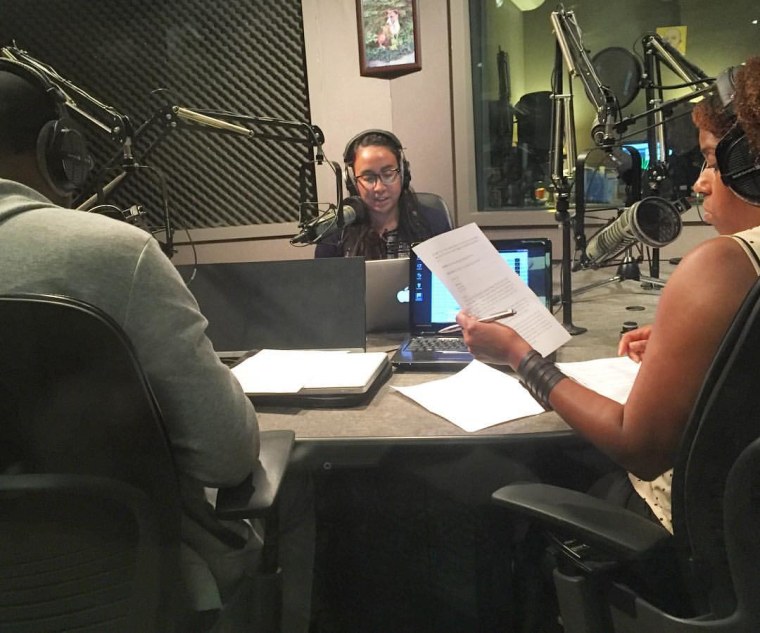 The overall homeownership rate for millennials, ages 25 to 34, was at 37 percent in 2015, said the report, which is 8 percentage points lower than the rates for the previous two generations — Gen X and the Baby Boomers — when they were the same age.
According to the report, millennial home ownership rates plummeted across all races and ethnicities in 2015. The Hispanic and Asian American rates fell to 24.6 percent and 27.2 percent in the same year. The home ownership rate for whites was at nearly 40 percent while for blacks it was 13.4 — homeownership rates fell 9.7 percentage points for blacks from 2000 to 2015, which were the years of the foreclosure crisis.
Millennials face significant barriers to homeownership, according to the report's authors. These include high education debt, high rental costs, tight credit standards for mortgages and a shortage of affordable housing in urban, metropolitan areas.
But there are other factors. Millennials are delaying marriage and childbearing, two factors that increase the probability of owning a home.
The report quantifies how current factors affect home ownership. For example, a 1 percent increase in student loans lowers the likelihood of owning a home by 0.15 percentage points. Fewer marriages in 2015 compared to 1990 lowered home ownership by 5 percentage points.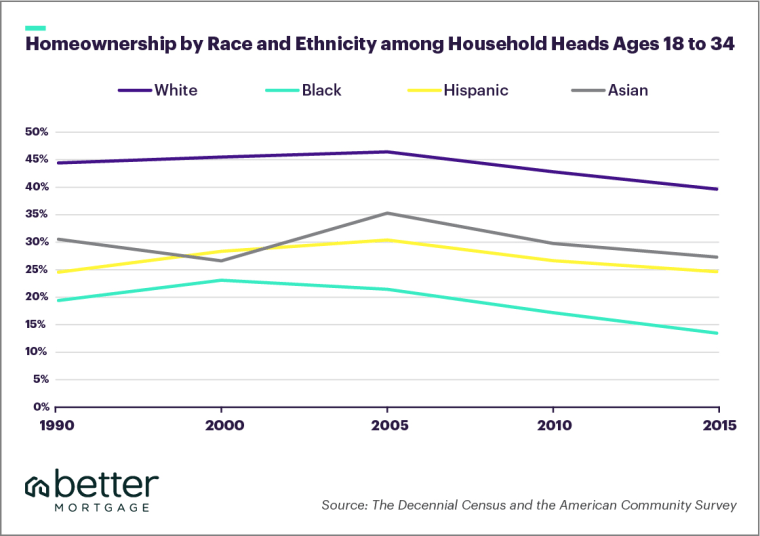 Fewer millennials started becoming homeowners as the freelance economy grew. Over 15 million people have reported being self-employed since 2015, according to the Bureau of Labor Statistics.
As the freelance economy continues to grow at a steady pace, many millennials have had no other choice but to rely on a gig-to-gig type of income to support themselves. Not having a steady income, makes it harder to save towards a down payment to own a home while paying other financial obligations like student debt.
"Most millennials have those burdening student loans that make it impossible to make other investments because it's like they have this dark cloud over their heads," said William Neal, 24, who works as a freelancer in the TV industry and lives in Miami with his parents.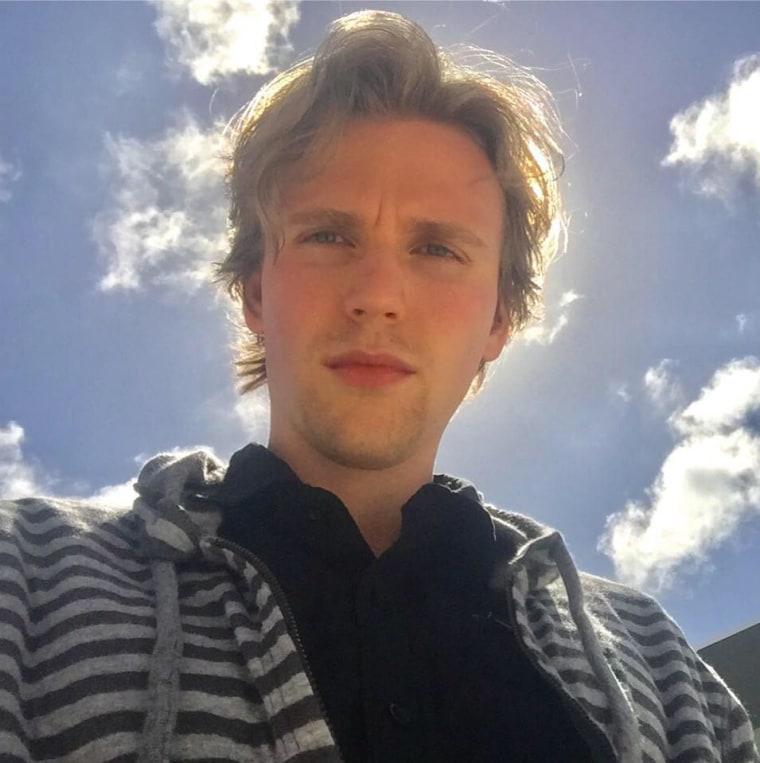 "In urban areas, it's not realistic for a young person to buy a home. It's way too expensive. For a middle-class person, it's impossible, especially if you have student loans," said Neal, who has no plans of owning property any time soon.
Erica Dumas, head of public relations at Better Mortgages, considers financial literacy a crucial first step towards motivating millennials to own homes.
The report suggests several ways to promote home ownership among millennials.
One, says Vishal Garg, CEO of Better Mortgage, is to rethink current credit standards, which he argues are too inflexible and should include other factors.
"Why do the two things I pay for all the time, like rent and cellphone, not count towards my credit score?" Garg asked.
Another way is through financial literacy, starting in high school, and using technology to facilitate the complicated mortgage process.
When Christian Portilla, 28, and her wife Melani Liriano first started saving to buy their house in Miami, Portilla said she had not been educated on what steps to take to save towards a down payment or about the benefits of owning a home.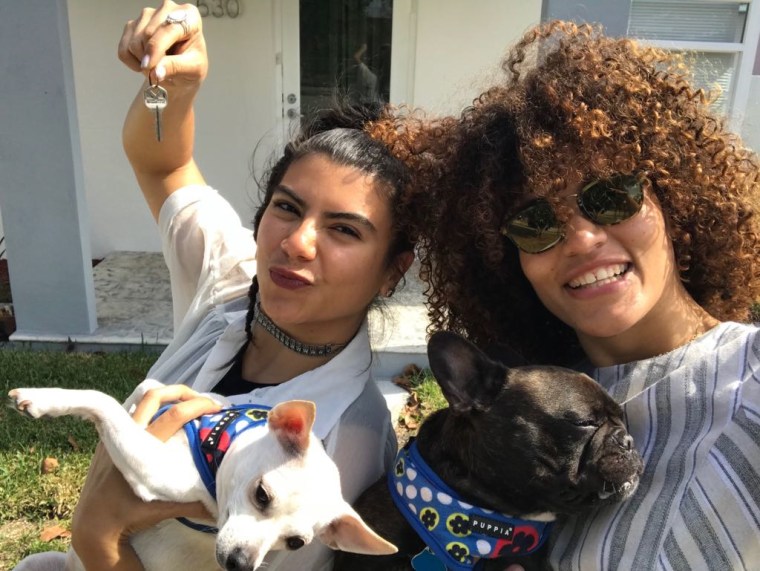 "When the housing bubble exploded, my mom's house went to foreclosure. I was naive. I didn't understand the terms. I just knew I had lost a home," Portilla recalled, but the bittersweet experience didn't discourage her from owning a home.
"In my mom's case, she had no support. With myself, I have the support of my wife," said Portilla who works as a freelance journalist in Miami.
It took one year of really strict budgeting for the couple to save the money they needed for the down payment, because they had to pay their student loans, rent and other expenses.
"I remember that we made it into like a challenge. Who could save up more?" Portilla, 28, told NBC News. "We wouldn't eat out. We would literally save every penny. It started getting easier when we saw the savings account going up."
"Once we see value in something, we see it is attainable," said Dumas, who is a millennial herself.