A Peruvian immigrant living in Milwaukee, Wisconsin, suffered acid burns to his face in an alleged racist attack, according to police, the victim's sister and NBC affiliate WTMJ in Milwaukee
"An unknown suspect got into a verbal altercation with the 42-year-old male victim when the argument escalated and the suspect threw acid on the victim causing 2nd degree burns," Milwaukee police said in a statement Saturday.
Police are searching for a white male suspect who was last seen carrying a black satchel and a silver aluminum container filled with battery acid, the statement said.
WTMJ reported that the victim and witnesses claim the suspect shouted "go back to your country," as he threw the acid.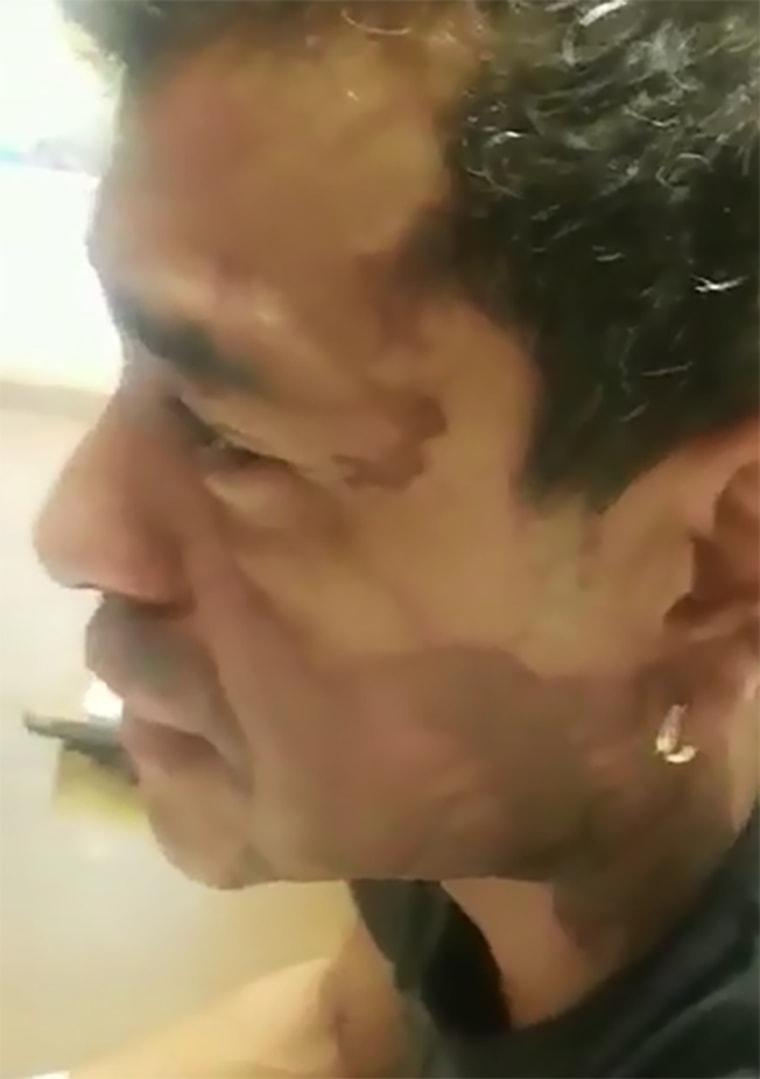 The alleged incident happened Friday at around 8:25 p.m. The sister of the Peruvian man told NBC News in a Facebook message that the argument occurred after he was approached by a white man in his 60s.
She confirmed to NBC News that her brother said the man who allegedly threw the acid said, "Go back to your country."
The sister gave NBC permission to use a photo of her brother showing his burn injuries, but she asked that her and his name be withheld. She said that since the suspect has not been caught, her brother fears for his safety,
The sister, who also lives in Milwaukee, said her brother was taken to the hospital after the acid left serious burns on the right side of his face down to his neck, she said.
She shared with NBC News a videotaped message that her brother made from the hospital for his young son, explaining that he would look different when he got home.
"He threw that bottle at me, in my eyes and everything here," the father told the boy while showing him the burns on his face and neck.
"The feeling was horrible," he told reporters in a video made by his sister outside the hospital as he was leaving Saturday.