Anne Norris said her son, Andrew, had a close and loving relationship with his father in the short time they were together before the laws and perils of migration pulled them apart.
"He wouldn't go to sleep until his dad came home from work and played with him," she said. "They were inseparable."
The boy is now 8 years old. He was only 2 when his father was deported to El Salvador in March 2009. Yearning to be with his son again, José Ricardo Garay-Garay decided to come back home to California a few months after he was deported.
He called Norris almost every day as he made the perilous journey north. Just as he was getting ready to cross the United States border through Arizona in June 2009, he called her again to let her know he would be home soon.
"That was the last time I talked to him," she said. "About a week and a half later, I knew something was wrong."
Garay-Garay hasn't been heard from or found since then. Migrants who were traveling with him said he couldn't keep up and was left behind. His family is almost certain he died trying to cross the border, but that hasn't stopped Norris from searching for him.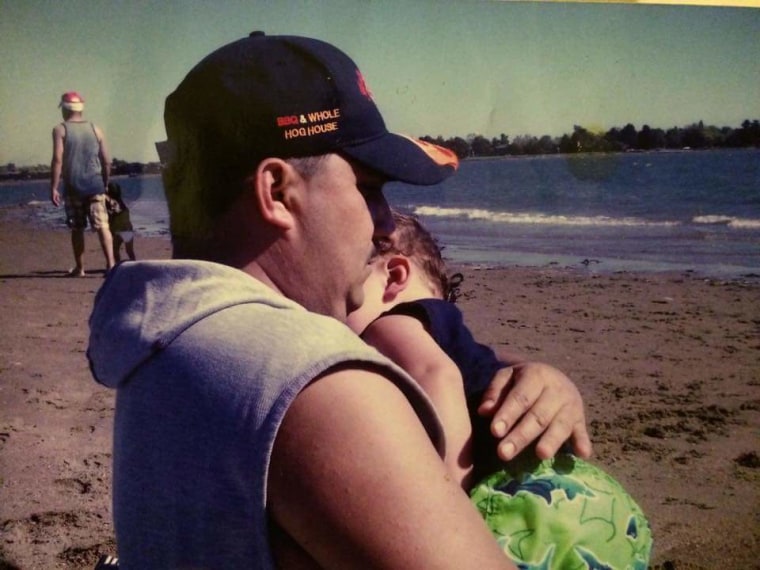 She has spent the last few years trying to find him. She has done so with the help of the Colibrí Center for Human Rights, a non-profit group that helped her create a missing persons report and taught her how to navigate through a national database of missing persons and unidentified decedent records.
Most recently, Norris was able to get a death certificate for the father of her son with the help of a pro-bono attorney and Colibrí's executive director, Robin Reineke.
"Just because I have the death certificate doesn't mean that our search is over; there's still the desire to know where his remains are." Norris said. "This is not the end of this for us. We are still looking for him."
Colibrí is one of the dozens of organizations that help families search for loved ones who've vanished while crossing the U.S.-Mexico border, which over the years has become more dangerous for migrants. Increased border security has forced them to travel for longer periods of time—mostly on foot—and through harsh terrain.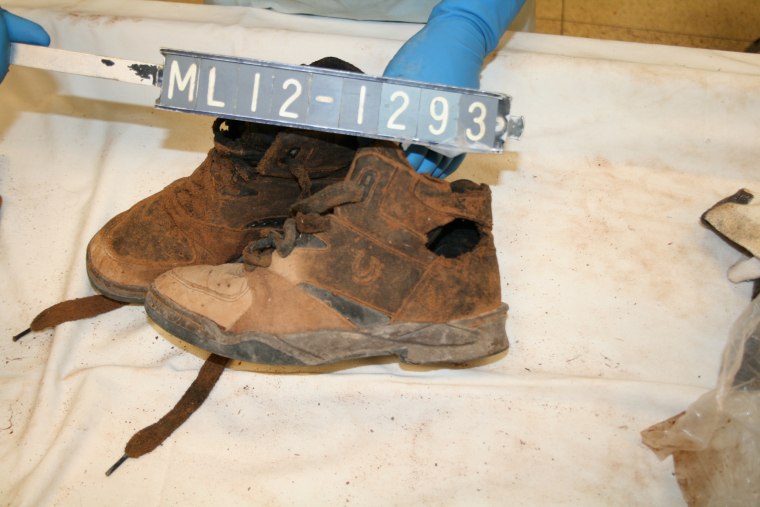 Formed in 2006, Colibrí is located inside the Pima County medical examiner's office in Tucson, Ariz. The group helps families by creating forensically detailed missing person reports and working with forensic scientists to identify the remains of those who died along the border.
Colibrí also has a centralized database that contains 2,000 active cases of migrants who've gone missing along the entire southern border. The database contains records of 2,500 bodies — of which 900 remain unidentified — that have been found in Arizona's harsh Sonoran Desert, a popular corridor for migrants.
Getting reliable statistics on migrant deaths and missing for the entire southern border is difficult. Some counties do not keep the data separately, although there is work underway to get more reliable information.
The Border Patrol recorded 307 migrant deaths in 2014, down from 445 in 2013. But there are many migrants who are missing and of those never found, it's unknown whether they are among the dead.
Chelsea Halstead, program manager at Colibrí, said her group is constantly getting calls from family members who are frantically searching for their missing loved ones. The volume of calls increases during the hot summer months, when they get as many as 100 calls a week.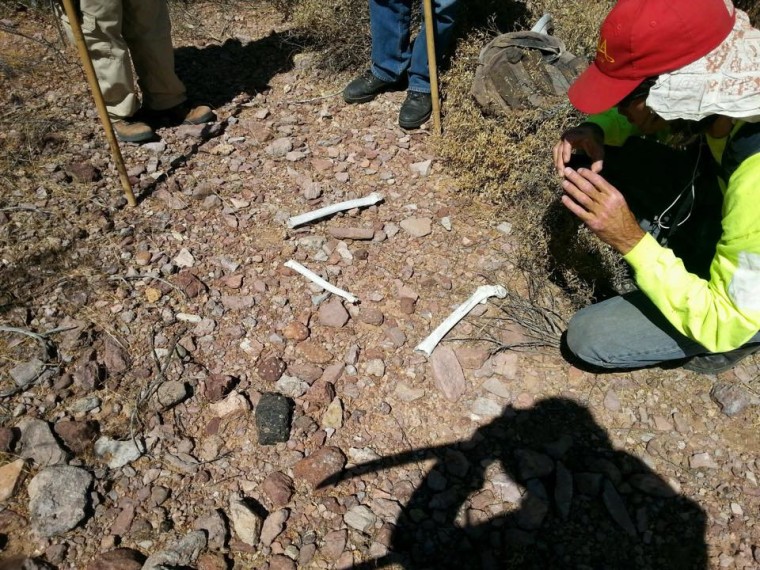 "We have no shortage of calls," she said. "We're constantly on the phone with families gathering information and matches are being made from years ago, so it's a continual process. And sometimes, matches are made long after the person has been cremated."
Halstead said among the missing migrants are usually fathers, mothers, brothers and sisters who made "an incredible sacrifice" to come to the U.S. Their desire was to work and help support their families back home.
"Our mission is to end migrant deaths and their suffering," she said. "But that's never going to be achievable until in the U.S. we recognize that these are lives worth mourning and these are people that we should feel devastated to lose."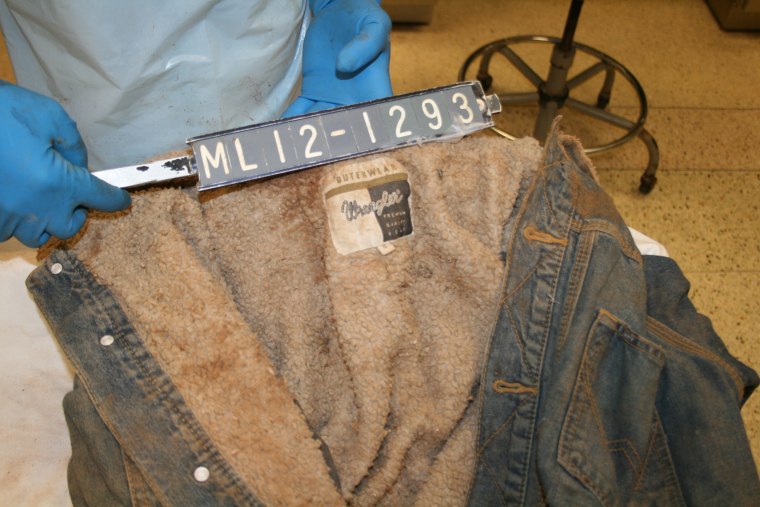 Colibrí and other groups like it aren't the only ones searching for migrants who've vanished. U.S. Border Patrol also responds to reports of missing migrants through BORSTAR, short for Border Patrol Search, Trauma and Rescue.
The search and rescue unit was created in 1998 in response to the growing number of injuries to Border Patrol agents and the increase in migrant deaths along the southern border.
On a daily basis, BORSTAR agents respond to distress calls made by migrants who are lost and in poor health. Most migrants call 911 to ask for help and are transferred to BORSTAR, which became a common practice about five years ago when the high volume of 911 calls from migrants overwhelmed counties along the border.
"If it's an emergency situation, we'll deploy every time," said Carl McClafferty, associate chief for special operations at U.S. Border Patrol. "We'll send somebody out and get that mission started."
At the start of every mission, BORSTAR agents gather as much information as possible to help narrow down the search area. They then deploy a ground unit to search on foot, placing cases involving migrants who are still alive ahead of those already deceased. Sometimes air units are called to begin the search if agents can't get out on the ground right away.
Once BORSTAR agents find the migrants, they give them medical attention to stabilize them. Often, migrants are dehydrated after being out in the desert for days, especially during the summer when temperatures reach well over 110 degrees. If advanced medical care is needed, the agents call an ambulance to transport migrants to a hospital.
"We do find them most times and sometimes, unfortunately, we find them when they are deceased," McClafferty said.
The job of BORSTAR agents is mainly to save as many lives as possible. But because they are still Border Patrol agents and share the same priorities, they must arrest people who are crossing the border illegally. That's why migrants who are found during search and rescue missions are ultimately arrested and taken to a Border Patrol station for processing.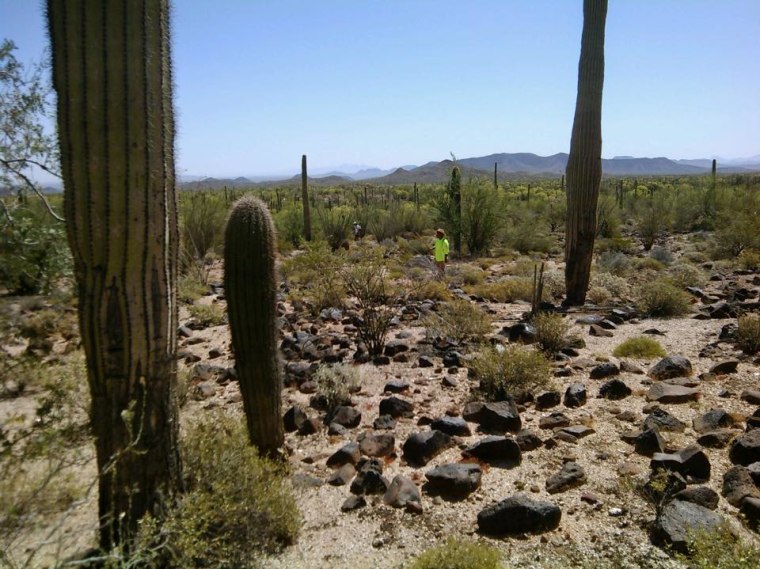 Some groups have criticized BORSTAR agents, saying they don't conduct lengthy searches for missing migrants and often take a long time to respond to distress calls. McClafferty, who was on a search and rescue mission the day his youngest daughter was born, said in response to the criticism that BORSTAR agents put in long hours and conduct "very lengthy searches."
"They are out there working every day to save people's lives," he added. "They're putting in numerous hours, a lot of times not making any money for it, but doing it because they care."
Cristen Vernon of Derechos Humanos said her group sometimes asks BORSTAR to search for migrants because it has more resources than they do. The Tucson-based organization runs a 24-hour hotline that families can call to report missing loved ones.
"Sometimes it works, but most of the time it doesn't," Vernon said of the outreach to BORSTAR. "Or the agents will say they'll look around and do a little bit of search and let us know that no one was found. Generally, they don't try very hard."
Instead of relying on BORSTAR to search for migrants, Derechos Humanos and similar groups conduct their own searches. Vernon said her group looks for missing migrants in hospitals, detention centers, police stations and medical examiner's offices.
"In about 70 percent of the cases, people wind up being found in detention centers or the consulate finds them or the family gets a call from them," she said. "But, unfortunately, a larger amount of cases than we would like just go unresolved for years."
Aguilas del Desierto is one of the few organizations that scour the border on foot searching for migrants who've vanished. The group gets alerted about missing migrants mostly from family members who call them. They also get missing migrant reports from other groups, like Derechos Humanos.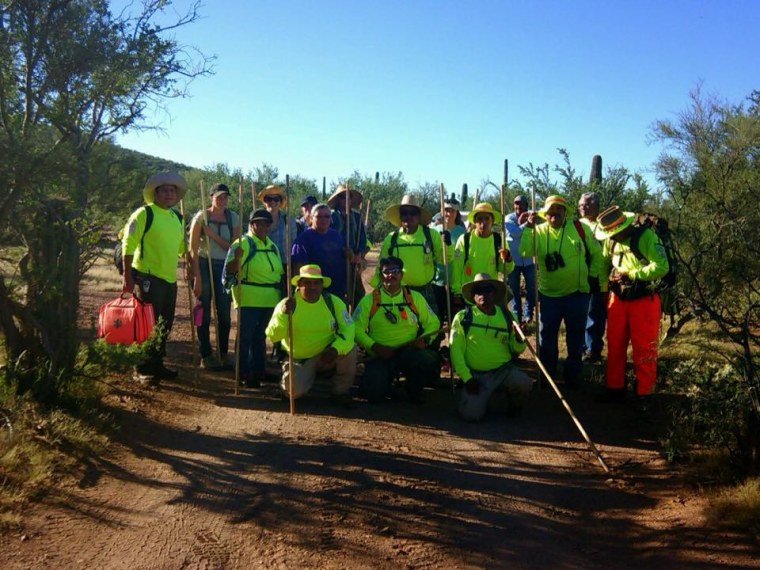 Ely Ortiz formed the group about three years ago. Every other weekend, he and about a dozen people—many of them farmworkers, landscapers and truck drivers—drive from California to some of the most remote areas of Arizona's southern desert.
They spend all day Saturday and most of Sunday searching for migrants who've been reported missing. Each search costs about $1,200, which is paid for by donations from local businesses and supporters.
In one of their recent searches, they found a 14-year-old boy from Guatemala who had been lost for days and was in poor health. They provided him aid and called Border Patrol after the boy said he'd rather surrender than to keep going.
"When we resolve a case or rescue a person, it makes us feel good," Ortiz said. "It makes us feel that our work is worthwhile."
For Ortiz, the issue is personal. In 2010, his brother and cousin left Mexico and were making their way across the southern border to come to the U.S. when the guide and migrants they were traveling with left them behind. They were lost, left with no water and fell ill.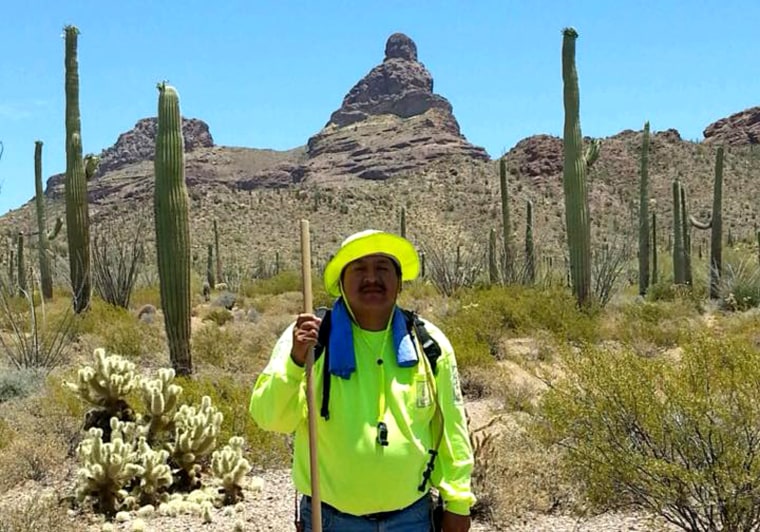 Ortiz said his brother, Rigoberto Ortiz, called 911 to ask for help and was transferred to Border Patrol agents, who conducted a helicopter search but never found them.
Longing to find them, Ortiz set out to do his own search on foot with the help of a humanitarian group. He was almost certain his brother and cousin would no longer be alive, but he longed to find their remains to give them a proper burial.
"We found them four months and a half after they had gone missing," he said. "At that point, their bodies were practically skeletons."
From that day forward, Ortiz made it his personal mission to help families search for their missing loved ones. "Every time I go out in the desert and help someone, I feel better as a person," he said. "I feel that I grow as a human being."