BOGOTÁ, Colombia — Dressed in a dark suit and blue tie, Francisco Cervelli emerged from a private group sit-down with the U.S. ambassador to Colombia, Philip Goldberg, and descended the steps to an outdoor patio to begin mingling with the assembled guests, including the other major league players who were part of a goodwill tour in the country in early December.
After cocktails and music from a live band, Goldberg accepted two check donations from the Major League Baseball Players Association to benefit both the United Nations Refugee Agency and Project Beisbol, an organization that provides baseball equipment and other programming needs to young players in Colombia.
Cervelli, a Venezuelan-born catcher and 12-year veteran, was days away from signing a free-agent contract with the Miami Marlins. He smiled broadly and posed for pictures with Houston Astros All-Star second baseman José Altuve, also from Venezuela.
But when asked about the political, economic and social turmoil in his country, Cervelli's mood turned serious.
"I cannot go back there," he said, expressing what has become an all-too-common sentiment among major league players from the South American country. "I think it's not a secret for anyone, what's going on there. It's always going to be worse. If change doesn't happen, it won't be better."
Cervelli, 33, has for years voiced his anger and frustration with Venezuelan President Nicolás Maduro's socialist regime. In 2017, he created an Instagram story/thread that included videos of him and other Venezuelan major leaguers stating their opposition to Maduro. "Stop the repression, stop the dictatorship," Hernan Perez, now with the Chicago Cubs, said in the video clip.
Nearly three years later, the country's crisis has only worsened; almost 5 million Venezuelans have left the country since Maduro took power, and approximately 1.6 million have sought refuge or asylum in Colombia.
High inflation, food shortages, a crumbling economy and health care infrastructure issues are all problems that have come to symbolize Maduro's regime.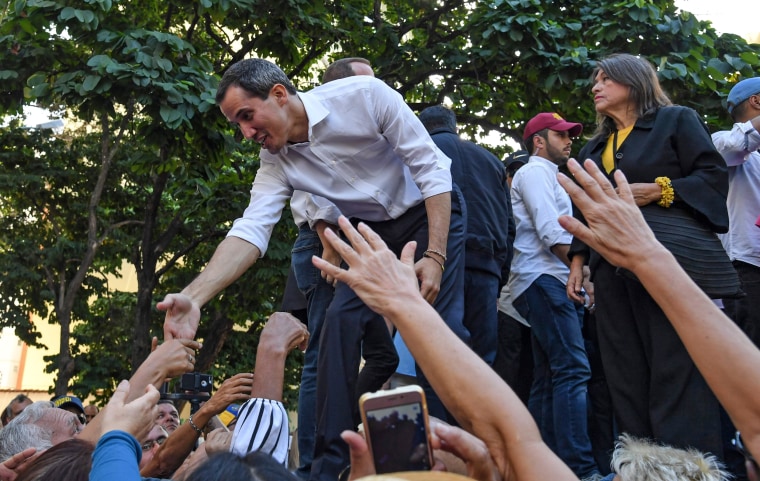 The turmoil in Venezuela has affected all levels of society, including many professional baseball players like Cervelli and Mets catcher Wilson Ramos and their families. The players union's Colombia trip was put together quickly, with a mission to try to raise public awareness about the Venezuelan crisis and to also provide aid through charitable efforts.
The union's executive director, Tony Clark, traveled to Cartagena for the first leg of the goodwill trip last month. He said it's been difficult to watch the situation in Venezuela get worse the past few years, and to see how much it's negatively affected the union members from there.
"When our guys hurt, we hurt," Clark said. "It's very personal and close to home. But it's also been challenging to navigate through the issues that exist."
Protecting their families
Cervelli and Ramos said they have already undertaken drastic measures to try to ensure the safety of their families. Cervelli's parents, who he said are both in their 60s, have moved to Colombia. Ramos said he has relocated his wife and children to the U.S.
"Right now, I've got a beautiful family and we feel really good in the U.S.," Ramos said. "We're having a great time living over there. I'm not thinking of moving to another country."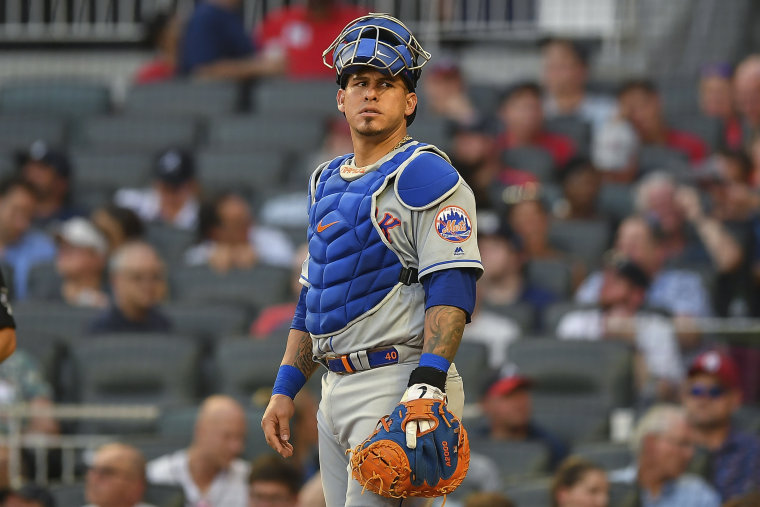 Ramos, 32, was the victim of a harrowing ordeal in 2011, when he played for the Washington Nationals. The catcher was kidnapped in his hometown of Valencia (on the northern coast) and held captive for 48 hours in the nearby mountains. Government and National Guard authorities rescued him, but years later the abduction still haunts him.
"Every day, I never forget that case. I always have that in my life, in my mind," Ramos said. "Right now, the country is really dangerous; most of the players feel the same. They're scared to go there, scared to spend time in the country."
He knows Venezuelan players who have moved to Colombia or the Dominican Republic.
"The country needs a change, we need another face, you know? I hope everything changes because we want the country back. I want to see all the families together," he added.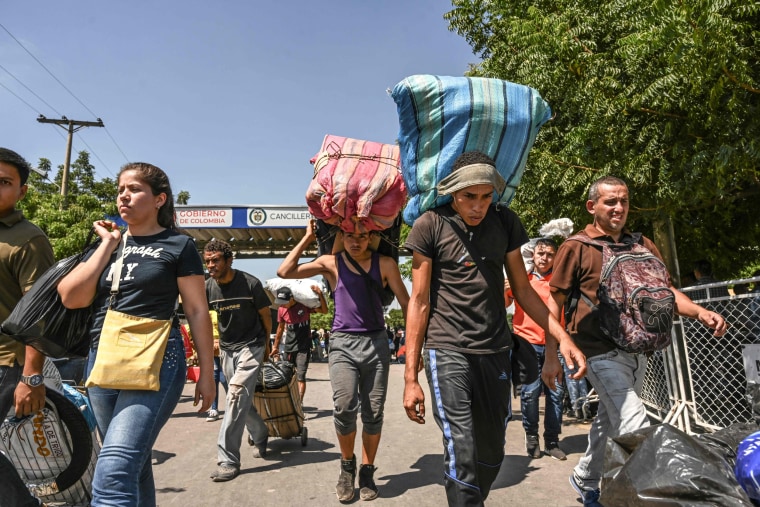 Altuve, 29, who is from Puerto Cabello, said he has not traveled to his birth country "in a couple of years." But he added that he remains hopeful he will someday return home.
"I'm being an optimist," Altuve said about thinking someday he'll be able to go back to Venezuela. "I want to believe. I have a lot of family there. My mom, she has her mom, 97 years old. She doesn't want to live by herself." During the goodwill trip, Altuve's Houston Astros team was under investigation by Major League Baseball for an electronic sign-stealing scheme. This past week, Astros manager A.J. Hinch and the team's general manager Jeff Luhnow were suspended for one season by baseball and the two men were subsequently fired by team owner Jim Crane. Altuve was not disciplined.
Major League Baseball barred players from participating in the Venezuelan Winter League after the U.S. imposed economic sanctions on Venezuela. The U.S. Embassy in Caracas, the Venezuelan capital, closed last March.
Baseball business becomes "risky undertaking"
Venezuela, like the Dominican Republic or Cuba, is rich in baseball talent, but one former major league team executive said the baseball business in Venezuela has become a risky undertaking during the years of turmoil.
"When I first started doing this 35 years ago, Venezuela was one of my favorite places to go. It's sad what has happened. The middle class has been eliminated. Period," said Gordon Blakeley, who in the past has worked for the Mariners, Yankees and Braves as a scout or team executive and now works for Program 15, a baseball development program.
"It's a horrible situation there now," he said. "I don't know of any team that's going in there."
He said most prospects are showcased in the Dominican Republic "because it's gotten too dangerous" in Venezuela.
Blakeley added that one of the prospects he scouted for the Braves was threatened multiple times before he signed a contract with the club, and that players from Venezuela are vulnerable to such dangers due to their high profile and the lucrative contracts they sign. Blakeley said major league teams and MLB need to do a better job ensuring the safety of Venezuelan players. "It should be on the clubs," he said. "Major League Baseball is extremely wealthy -- put money aside to help."
Leonor Colón, the players union's senior director of international and domestic player operations and who spearheaded the December trip to Colombia, said it has become more and more challenging for the union to carry out charitable efforts in Venezuela because of the instability.
"Our players are united and were all in agreement to move forward with the trip, and to do all we can to assist and inspire youth and give thanks to the country of Colombia for all it is doing during this humanitarian crisis," Colón said.
Besides a stop in Cartagena, the union contingent traveled to Barranquilla and Bogotá. Edgar Renteria, the retired shortstop who played on two World Series winners and was the series MVP in 2010 with the San Francisco Giants, is from Barranquilla and hosted a baseball clinic in his hometown at a relatively new baseball stadium that bears his name. Ramos, Red Sox pitcher Eduardo Rodriguez, the Yankees' Gio Urshela and other players taught Colombian and Venezuelan kids the fundamentals of the game.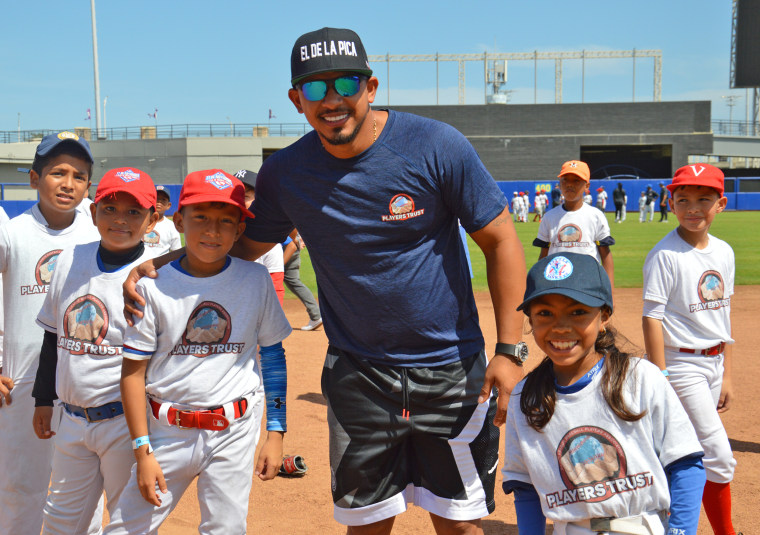 "It's tough. When you grow up in a country, you want to go back any time, you know? (Venezuelans) can come over here. We're here for them," said Renteria during a break in the clinic.
"Nothing like those times"
Ramos recently posted on his Instagram account a "throwback" photo of himself at the plate while playing for his Venezuelan winter ball team, Tigres de Aragua. He wrote in Spanish that the photo is one of "the really good memories from that season in my Venezuela with the Aragua Tigers. There's nothing like those times."
During the reception at Ambassador Goldberg's residence, the Players Association donated $300,000 to the U.N. Refugee Agency and $150,000 to Project Beisbol through the union's charitable arm, The Players Trust.
Colon said the union continues to explore ways in which it can aid Venezuela and its people, and Clark said the December trip hopefully "laid the groundwork" for future charitable efforts in that region.
For Venezuelans like Cervelli, the future may be uncertain, but don't count on him to remain quiet.
"I'm going to stand up against bad things -- the abuse, abuse of power. I'm going to be vocal," he said. "It doesn't matter where it is. That's in my system."
Follow NBC Latino on Facebook, Twitter and Instagram.