Things are not getting better for migrants at the border wanting to come to the U.S. But between the latest news and political arguments, two movies are taking a closer look at the perilous ways in which someone's dream of coming to America can turn into a nightmare.
Both Michael Polish's "Nona" and Daniel Sawka's "Icebox" trace their characters' journeys back to their native Honduras. It's one of the Central American countries currently under siege by violence, enough so that many have left their homes for safety.
For 12-year-old Oscar (played by Anthony Gonzalez from "Coco") in "Icebox," one scary altercation with a gang in Honduras compels him to leave home — by himself — as soon as possible before they return to kill him.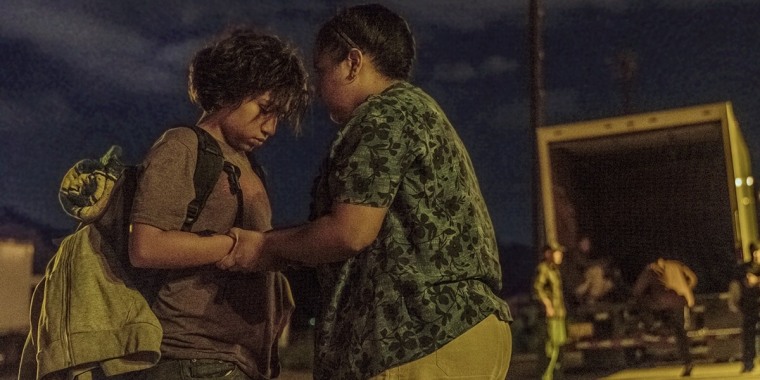 In Polish's movie, violence has already claimed most of Nona's (Sulem Calderon) family members, giving her little reason to stay and continue her job as a mortician. When she befriends a mysterious traveler (Jesy McKinney) with a stilted accent, she decides to follow him back north.
As their narrative paths diverge, so do the two characters' experiences. Through Oscar's story, audiences get a sense of what the journey is like for children: how easily they are exploited and how frightening it is to make such a dangerous trip by oneself.
Gonzalez does a heartbreaking job of conveying his character's terror and vulnerability. Eventually, he is captured and placed into the cold holding cells that inspired the movie's ominous title — immigrants are known to call the holding cells hieleras, which is Spanish for icebox.
Though Oscar may be out of the hands of the coyotes (smugglers), he's hardly safer in the hands of people who don't understand his language or the danger he's running from. They make little-to-no-effort to help the boy find his uncle in the United States.
Like Oscar, Nona is leaving Honduras to reunite with a relative in the States. In her case, it's her mother. At first, it may seem like she has an easier time traveling to the border than most since the stranger almost always takes care of their arrangements like a romantic road trip. The movie gives no reason to suspect any alternative motives, so if you don't want to be spoiled, you may want to skip the next paragraph.
Eventually, the mystery date is revealed to be not just a bad man, but a human trafficker who seduces Nona into thinking she's safe with him. Once smuggled into the States, she's beaten, raped, and forced to work for a violent woman in a house with other young women who also left their countries, are poor or orphaned.
When Nona is caught by a Los Angeles police officer, he notices something is off about her and takes her into custody. Once again, almost no one in the law enforcement side speaks to her in Spanish or tries to help her understand what her options are.
Movies like "Nona" and "Icebox" give audiences who perhaps are not familiar with present-day immigration issues a fictionalized look at what it's like to be unable to speak the language of those in charge and perhaps questioning a system that is leaving some of the most vulnerable people with fewer ways to reach safety.
"Nona" is in selected theaters now. "Icebox" will be available to stream on HBO on Saturday.