NEW YORK, New York -- In an airy rehearsal studio overlooking Times Square, a group of performers is rehearsing an opera. The director stages her lead singers, as a production assistant lays out props on a nearby table. Two young women sit cross-legged on the floor, intently studying their scores. Then the lyrics of a duet echo throughout the room: "Good girls get green cards… don't forget, I do not have papers…." Later another character sings, "When I hired you, I had no idea you were illegal!"
Welcome to Figaro! (90210), a 21st adaptation of Mozart's classic comic opera. In this production, which begins performances March 19 in New York City at The Duke on 42nd Street, it's adiós Sevilla, hello Hollywood.
In the original Marriage of Figaro, the title character and his lover Susanna scheme to outwit an amorous count. In Figaro! (90210), Figaro and Susana (one 'n', because she is Latina) are undocumented workers toiling for a lecherous Beverly Hills real estate mogul and his Botox-addicted wife.
Other characters include a pothead gardener, an aspiring rapper, a conflicted sweatshop owner and the mogul's goth daughter. This production, directed by Melissa Crespo, features a multiethnic cast – and a duet about sexting.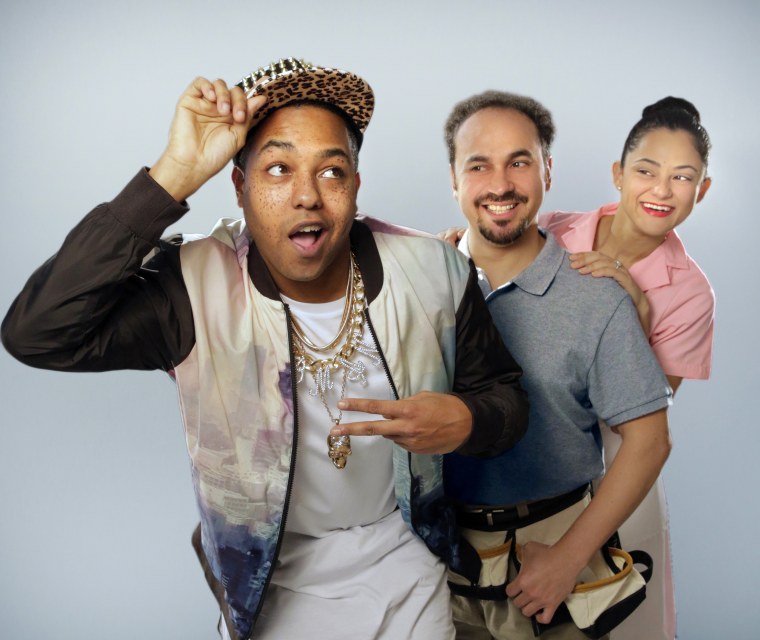 Vid Guerrerio said that he rewrote the original libretto – Figaro! (90210) is in English, Spanish and Spanglish — to help more people understand its genius. He also trimmed the show to about two-and-a-half hours.
"I have always loved the (traditional) Marriage of Figaro," he said. "I came to opera through musical theater, and it was only later that I discovered that so many people found opera inaccessible. I wanted to spread the word about how funny and joyful it could be, and to show that it still has a powerful message about social injustice."
Guerrerio pointed out that Figaro caused a scandal when it was first presented, because it raised issues of class and power. Figaro! (90210) layers those themes with issues of race, ethnicity, income inequality, and the need for immigration reform. But it is equally important to Guerrerio that Figaro! (90210) be entertaining. "I want contemporary audiences to see how fresh and hilarious Figaro can be," he said, "and that an 18th Century opera is still relevant to today's world."
This production of Figaro! (90210) marks its official New York City premiere. Previously the show was performed by the Los Angeles Opera, at Dartmouth College (Guerrerio's alma mater), and in a New York concert version.
A New York Times reviewer called Figaro! (90210) "blasphemous, brilliant" and "uproariously funny." The New York Post termed it "as timely as it is sexy," while L.A. Weekly found it "outrageous" and "unexpectedly moving."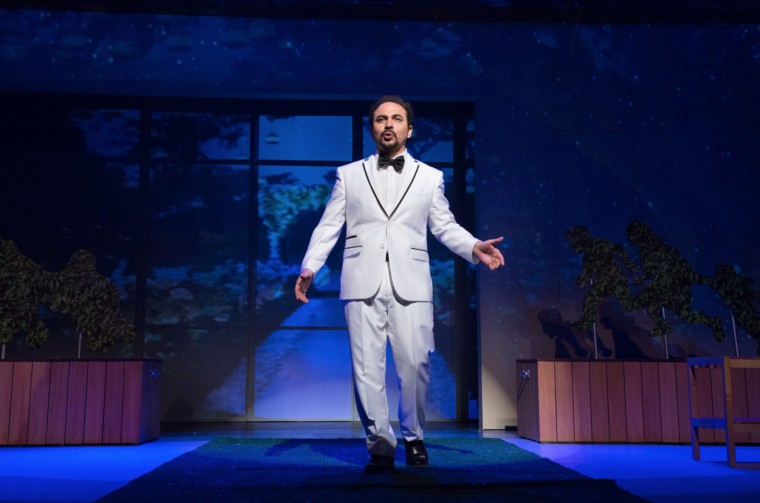 Guerrerio noted that he wanted to explore the emotions underlying our national politics. "Ultimately, politics comes down to personal feelings expressed publicly. In opera, people can express passionate, opposing viewpoints, but it is in harmony, not cacophony," he said. "While there are strong messages in this show, I hope people focus on what unites us, regardless of our political opinions."
The title role in Figaro! (90210) is played by José Adán Pérez. Originally from Matzatlán, Mexico, he has sung lead roles around the world, and with the popular Banda Nueva York.
Pérez came to his singing career in a somewhat roundabout way; he was once an engineer for General Motors Mexico. Although he studied music in high school, he followed his father's advice and went to "the MIT of Mexico" and then worked for six years in the automotive industry. But after a promotion took him to Mexico City, he resumed his vocal studies and successfully auditioned for a music scholarship to the Academy of Vocal Arts in Philadelphia. He moved to the U.S., and was later was accepted into the prestigious Young Artist Program (run by Placido Domingo) with the L.A. Opera.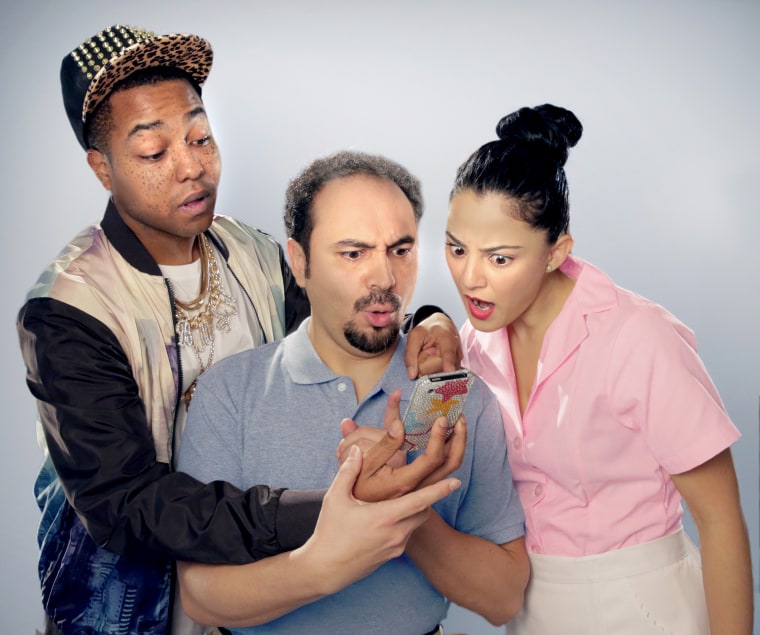 Pérez said that he was proud to be part of Figaro! (90210). "Once I saw the libretto, and saw the implications this project could have, I fell in love with it," he said. "I am so honored to do this role in New York, to bring awareness of the situation with immigration reform, and to show what immigrants face when they come to this country."
Besides his classical singing, Pérez has been involved, as a voice teacher and mentor, with the Mariachi Academy of New York. "It has been great to connect with Mexican community and Latino community here," he said, "to give back to the community. Not everyone has the opportunity to take music lessons, because it is expensive. So I try to encourage the kids to do whatever they love, to express themselves through the performing arts."
Asked about the rise of Donald Trump, Pérez sighed.
"What I see in him is the degradation of our culture. It is sad what is happening (in current politics)," he said. "The only way to fight this is to show the best that we have, as immigrants, so people can see that we give to this country. Trump represents an absurd ideology. This country was built on the idea of a union, and he is pursuing a divisive agenda."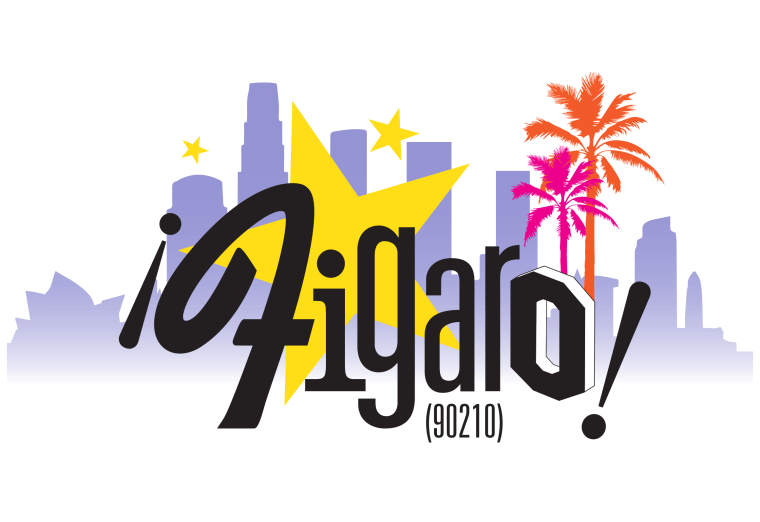 Pérez added that he hopes Figaro! (90210) will help show that, "in the end, we are all connected, and that we are a mix of cultures."
Figaro! (90210), sponsored in part by the Mexican Cultural Institute, runs for a limited engagement through April 3.
Librettist Vid Guerrerio reflected that overall, Figaro! (90210) is about "the challenges and joys of multiculturalism."
"I think that opera, like America, is best served when it embraces diversity at every level," he said. "The more anything gets stuck in single box, in a single place, it is less healthy in long run. Opera has survived for centuries by integrating different styles and subject matters – and part of that tradition is Figaro! (90210)."