LAS VEGAS, NV -- The last time Latino officeholders met with a presidential election on the horizon was June 2012, about six months before President Barack Obama was on his way to snap up three-quarters of the Latino vote for a second term in office.
The next presidential election is more than a year away, yet as hundreds of Latino officeholders gather in Las Vegas this week for the National Association of Latino Elected and Appointed Officials (NALEO) conference, a vibrant race already is underway among candidates to lock in the Latino vote.
Related: Immigration as 2016 Issue Upped With Martin O'Malley's Candidacy
As with other Latino groups, the forum is being used as an opportunity for candidates for the upcoming party primaries to speak to voters.
Democrats Hillary Clinton and Bernie Sanders are on the agenda, as well as Republican hopeful Ben Carson. Clinton is making a return trip to the city, having already been in Las Vegas last month.
Earlier this year, Republican Jeb Bush spoke at the National Hispanic Christian Leadership Conference in Houston.
Presidential hopefuls Sen. Ted Cruz, R-Texas, and former Maryland Gov. Martin O'Malley, a Democrat, both participated in forums with the U.S. Hispanic Chamber of Commerce. Bush plans an announcement on his political plans during the conference, which runs Wednesday through Friday.
"We're excited to welcome any of the presidential candidates. They were all invited," said Alex Padilla, California's secretary of state who is also president of NALEO this year. The three candidates' attendance is an "ongoing reflection of the significance of the Latino vote," he said.
"For several cycles now it's been known that the road to the White House runs through the Latino vote," Padilla said.
But just as key is where the conference is taking place.
The home state of Senate Minority Leader Harry Reid, Nevada's Latinos were about 28 percent of the population in 2013.
The battleground state's Latinos have delivered big for Democrats and Obama. Latinos voted for Obama over Republican Mitt Romney 70-25 percent in 2012 and made up 18 percent of the electorate, according to Pew Research Center's Hispanic Trends.
In addition to being a critical state to win for the next president, Nevada will feature a race to replace retiring Senator Harry Reid in the Senate, competitive House races and the wrestling between the parties for the Latino vote.
"Nevada is a Latino outreach laboratory for both parties," said Pablo Manriquez, Democratic Party spokesman. Hispanics in the state have supported Democratic candidates in recent elections and the party expects Latino voters "will vote in their best interest and go blue," Manriquez said.
"But it's important that we as Democrats continue to focus on the state and listen very closely to the issues that are most important to Hispanics there," he said.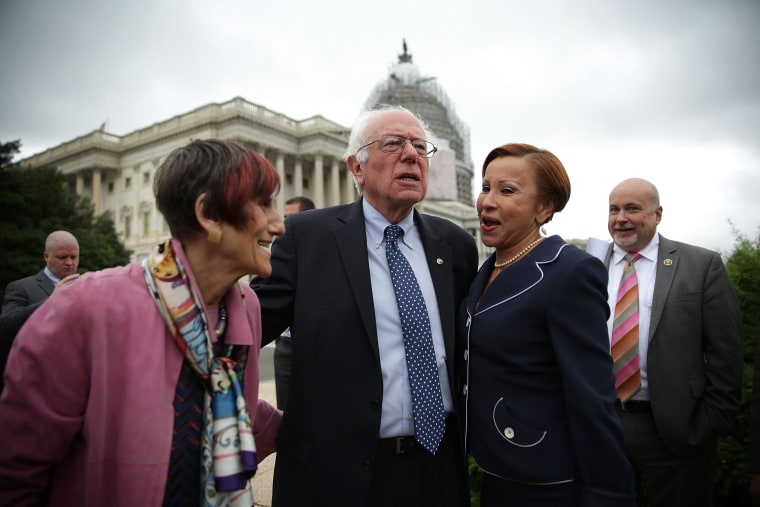 Six years ago, the state was dominated by independents but leaned Republican. But in the 2010 election, Reid defied the prognosticators and won re-election, a victory he largely credits to Hispanics. It became clear Latinos could change elections.
"Not only did Reid get elected - we went from two Latinos legislators to eight. We really had a Latino caucus and that was 2010, which was not a presidential (election) year," said Jose Dante Parra, CEO of ProsperoLatino, a political and media consulting firm. Parra previously led Reid's Latino media communications.
NALEO is a bipartisan group that has for years tried to increase the number of Latinos in state, local and federal office. As of 2015, 6,124 Latinos were serving in office, with nine Hispanics in statewide offices, including as governors, according to the latest information from NALEO released in Las Vegas. There are 349 Hispanic elected officials at the federal and state level.
The largest numbers are in the high Latino population states of Texas, California, New Mexico and Arizona. But the expanding population has meant more Latinos in offices in non-traditional states, where Hispanic populations are beginning to grow.
"Nevada is an important battleground state in 2016, and the (Republican Party) has had staff on the ground for nearly two years helping lay the groundwork for the eventual nominee and engaging the Hispanic community. We're not ceding one vote to Hillary Clinton and her misleading campaign," said Ruth Guerra, Director of Hispanic Media for the Republican National Committee.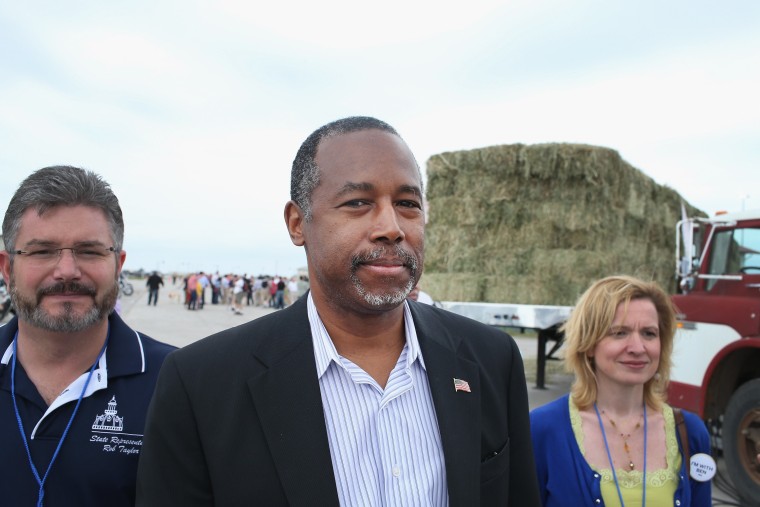 Arturo Vargas, NALEO's executive director, said the conference gives Clinton, Sanders and Carson a chance to "talk to the people they really need to work with."
"The people who will be in the room are on the front lines of the cities, school districts counties and states," Vargas said.
Altogether, he said, they hold offices in which they represent millions of Latino constituents.