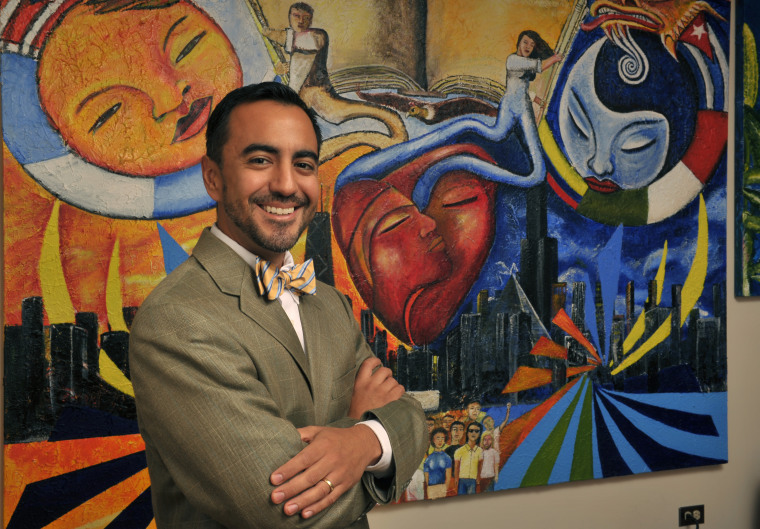 Before the fall term at Northeastern Illinois University in Chicago began, Francisco Gaytan found himself talking to a new student who had recently been admitted into his program, the ENLACE Leadership Institute. The program funds the tuition for college grads to pursue a Master's in educational leadership.
This student asked him: "What's in this for you?"
She had no idea Gaytan had grown up in working-class neighborhoods and overcame initially withdrawing from college because he was overwhelmed academically. Yet he eventually graduated from Loyola University, then earned Master's degrees from both UC-Berkeley and Harvard before finishing his Ph.D. at New York University.
She might have been impressed to know that Gaytan chose the predominantly Latino-serving university over other, nationally renowned, halls of academia.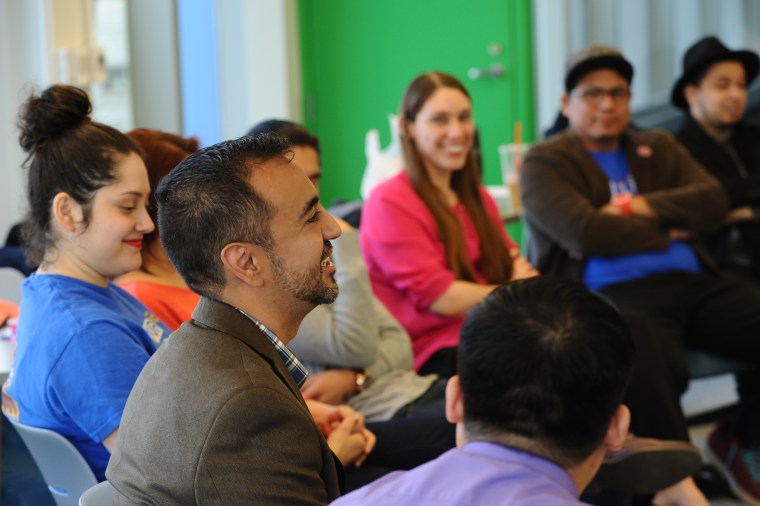 But Gaytan isn't the type to brag — the truth is that he's in it to help Latino students become the professionals, teachers and mentors that our community needs to take our rightful place in America's intellectual class.
RELATED: Hispanic Heritage Month 2017: #NBCLatino 20
"For me, the the exciting thing is to be at the source of the river," Gaytan said, referring to the opportunity that commuter colleges and universities provide for those who want to build a pipeline of Latino graduate students. These institutions have increasingly attracted Hispanic students who balance work and family life with the goal of earning a degree.
"Early in my career I did research which found that Latino students would self-report that they had 'support' for their educational goals," Gaytan said. "But when pressed, they revealed that though they had parents insisting that they work hard and others who could help with homework and provide motivation, they weren't meaningfully connected to someone who had been through college and could show them the ropes."
Gaytan believes many young people are missing the concrete connections that are necessary to navigate the higher education system. Though having a tight insular circle of family and friends isn't bad, he says, it's not enough.
"The game is what the game is, and we're not in charge of the game," says Gaytan. "So we need more people out in communities helping students make those connections."
RELATED: #NBCLatino20: Broadway's Professor, John Leguizamo
"What's in it for me is that I'm at a super scrappy local school, serving first-generation college students so that they can navigate the system and then go out and do the same for others," he says.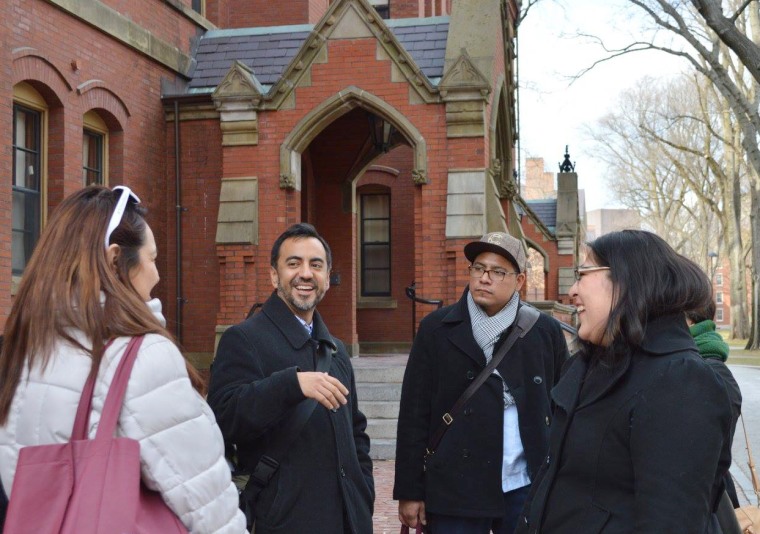 Gaytan has advised students who had been written off, but turned their lives around and made it.
There was the student who once ran with a gang and got in trouble with the law, yet today is in the first year of a PhD program at the University of Illinois. Another pupil went to prison for murder, but came out, completed college, and is now a high-level executive director for a Chicago non-profit.
RELATED: #NBCLatino20: The Park Ranger, Miguel Marquez
"Working with first-generation college students is the way to be the change you want to see," Gaytan said. "It's all about 'Once you get the resources for making it, now share it with other people.' That's what motivates me, the information sharing that has a really direct and immediate impact," Gaytan says. "It's exciting and it's what keeps me going."
What's the best advice anyone ever gave you? My mother is Mexican-American, born in Brownsville, Texas and then came to Chicago. She is very small; 4 feet, 11 inches but she is somebody who is tough. I grew up with her telling me to work hard and be persistent, which really sticks with me. But the best advice she ever gave me was when I was trying to decide my next career move and she told me, "You've just got to do what you are, be true to yourself."
What's your favorite guilty Latino pleasure? I'm a real fitness buff, I've run the Chicago marathon three times (and am training now) and I've had stints being a vegan, but I love a menudo. I know it's tripe and, for some people, it's an acquired taste, but it reminds me of my grandmother who passed away. Every Sunday she would spend hours making it and then serve it to us in her tiny kitchen where only two or three people could fit. It was almost like going to a fancy restaurant where I was served by the chef. It's very sentimental.
Twitter: @FrankGaytan
The #NBCLatino20 honors achievers who are making our communities and our nation better. Follow their fascinating stories throughout Hispanic Heritage Month.