She was a tomboy who grew up tending animals in rural Puerto Rico. Her hometown had more cows than people. She competed in beauty pageants — and lost.
These days, Joan Smalls is rocking the runway for Givenchy, Chanel, and Tom Ford, and helping usher in a new era of diversity in the fashion industry. Named the first Latina face of Estee Lauder's global marketing campaign in 2011, by 2015 Smalls placed sixth on Forbes list of the world's highest-paid supermodels.
Smalls had an unlikely catwalk coach. "My dad would love to say he taught me how to walk," she laughed. "He taught me how to be like, "This is your space." Smalls' mother taught her confidence. "She taught me that power. She's like, 'and Joan, you remember you on that runway. Remember you're the star.'"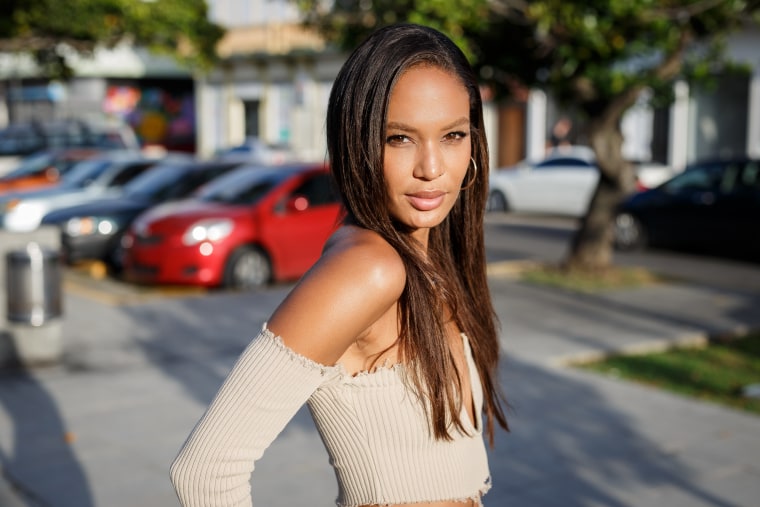 Ironically for a model who has achieved global success, Smalls left Puerto Rico because she kept losing local beauty pageants. "I was too tall, too dark, and too skinny," she said. "It was a little bit frustrating and eye-opening, but I took it as a positive, because I encourage myself when people say it can't be done, or when they say no. I don't want somebody else to put their beliefs on me."
RELATED: Hispanic Heritage Month 2017: #NBCLatino 20
As an Afro-Latina, Smalls is aware that, when she is modeling, she is representing more than a designer. "I always knew that whenever you go out there, you're not just representing yourself," she said. "You're representing a heritage that's behind you, your culture, so you always have to do things like bigger, badder, better."
Smalls is teaching her fashion peers that not all Latinas — nor all Puerto Ricans — look one way. "It was a lot of educating people of what a Puerto Rican is, because it's like a melting pot of different races," she said. Smalls' mother is from Puerto Rico, and her father is originally from St. Thomas.
"So it's like constantly sending that message across that there's more people that look like me."
Smalls understands that modeling requires a unique attitude and style. "You want people to not only notice the clothes, but to notice you, and that you bring something to the clothes, that the outfit isn't wearing you," she said. "And that women see it and it's like, "Wow, I wanna look like that, or I wanna feel how she's feeling."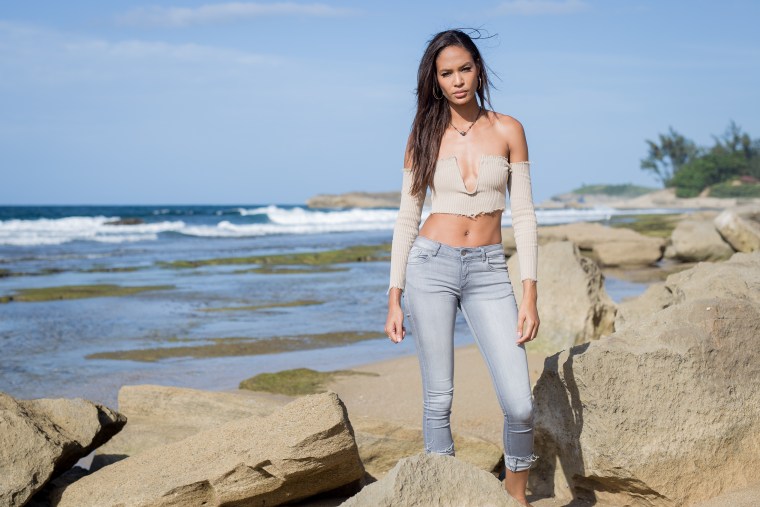 This summer Smalls launched a Walmart swimsuit and lingerie line for women of all sizes. Next year, she's making her acting debut in a Netflix romantic comedy, "Set it Up." And W Hotels has named her the First Global Fashion Innovator.
RELATED: #NBCLatino20: Broadway's Professor, John Leguizamo
Now renowned for her glamorous lifestyle, Smalls fondly recalls her days playing and working on her family farm, which included everything from cows to pigs to peacocks. "The small-town life helped me to stay grounded and to stay focused, and not be caught off guard because things are happening," she says. "We just have such a chill mentality about everything."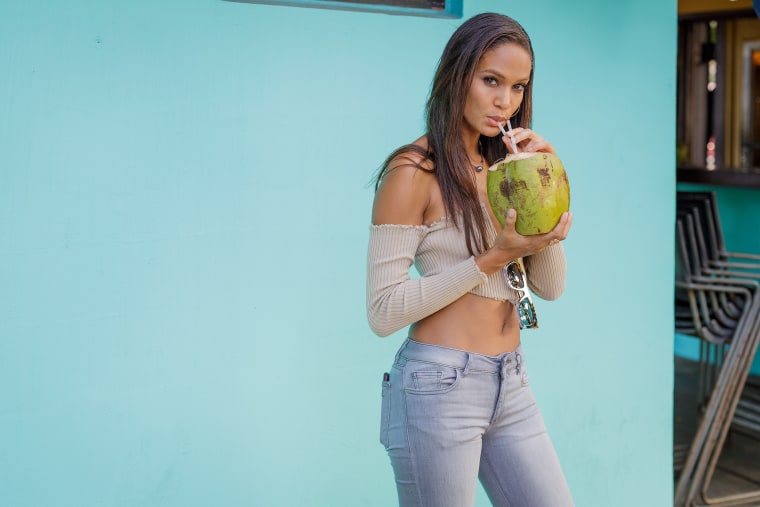 "I always had crazy, curly hair up in a bun, messy, running up and down, sweaty," she said. "I always remember my mom saying she wanted a son, so I basically filled that position, like being outside and always having dirt underneath my nails. I was never afraid of getting dirty and grimy."
She laughed. "I cleaned up well."
Best advice she ever received: My dad would always say, 'You know, you need your sheepskin,' so I went to college and I graduated in two years, magna cum laude. I have a bachelor's in psychology.
What is your guilty Latino pleasure? Ricky Martin
What would you be if you weren't a model? I wanted to be a veterinarian.
Twitter: @joansmalls
Instagram: @joansmalls
Facebook: facebook.com/therealjoansmalls/
The #NBCLatino20 honors achievers who are making our communities and our nation better. Follow their fascinating stories throughout Hispanic Heritage Month.Follow NBC Latino on Facebook, Twitter and Instagram.