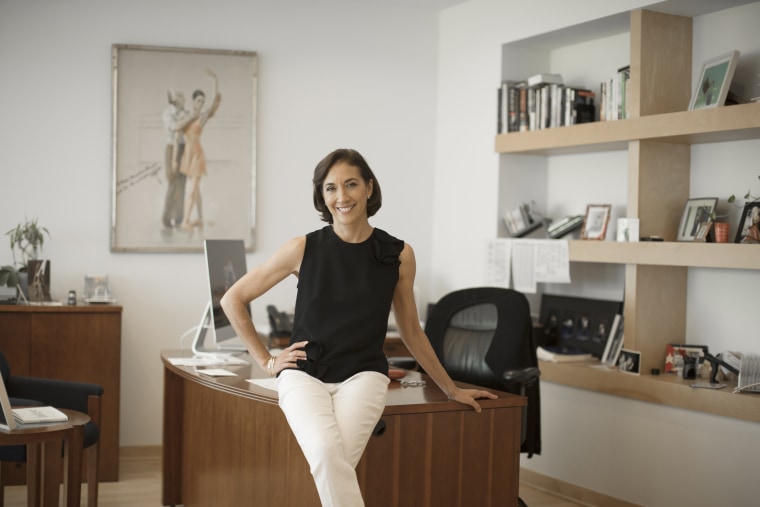 Lourdes Lopez was already a serious dance student at the prestigious School of American Ballet before she realized she could pursue a career in the art form she loved. It was while preparing a school report on what she wanted to be when she grew up that she found an article on famed
New York City Ballet
dancer Jacques d'Amboise.
"Until I read that article, I never believed that I could actually do what I do for a living," remembers Lopez. "I don't think we deliver the message as a nation that you can support yourself as an artist."
Not only would she become a principal for the
New York City Ballet
, where she worked with legendary choreographers George Balanchine and Jerome Robbins, it also led to a varied post-ballet career. Lopez was still with the company when she was offered a job as a cultural reporter for WNBC-TV in New York. She took a leave of absence which became permanent in 1997. "No one dances forever," says Lourdes.
Lopez went on to serve on the faculties of New York's Ballet Academy East and Barnard College, became the executive director of the George Balanchine Foundation, and co-founded Morphoses, a contemporary dance company, with Christopher Wheeldon.
Now Lopez is the artistic director of the acclaimed
Miami City Ballet
since taking over for its founding director in 2012. She's made it one of her missions to ensure that all south Florida school children can see a future for themselves in the arts.
Lopez understands what they're up against. Born in Cuba, Lourdes emigrated with her family to the United States in 1959 and started dancing at the age of five. A Ford Foundation scholarship made it possible to study dance in New York City full time.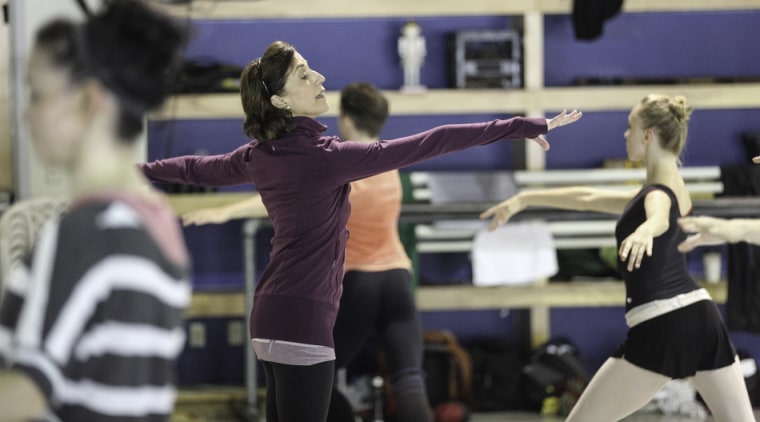 "I never thought I could do what I was doing, there was always something that I had to be better at when I was dancing," admits Lopez. "One of the things that I love about dancing is that it's never perfect and you're constantly trying to achieve this goal."
The rigorous world of ballet prepared her well to lead a company as dynamic and diverse as the Miami City Ballet. Though she's one of the few women to hold the top position in a national ballet company, she keeps this singular achievement in context.
"I don't get up in the morning and say, I'm one of the few female, or Hispanic artistic directors," says Lopez. "I get up and I think, what can I do to make Miami City Ballet better, to make the school better, what can I do today to make the community identify with us?"
Lopez made the company's outreach efforts a top priority. Under her direction, MCB's
Ballet for Young People
program offers low-cost and free performances for school groups. This December, MCB will bring 2,200 students to their new production of the Nutcracker designed by the acclaimed Rubén and Isabel Toledo.
Not content to leaving schoolchildren in the audience, Lopez spearheaded MCB's
Ballet Bus
initiative, now in its second year. The program not only offers children from underserved communities and Title 1 district schools full tuition to the study at the MCB school, but provides the required dance gear, transportation to classes, and on-site counseling. Of the thirteen who enrolled in the program's inaugural year, nine earned spots in the company's Nutcracker last season.
Lopez uses a decidedly un-ballet like baseball metaphor to describe the ripple effect she hopes dancing professionally from a young age will have on her students . "Once you're behind that pitcher's mound, you're pulled into the game," says Lopez.
It's a game that Lopez is determined to win. "It's about providing the accessibility and the opportunity," says Lopez. "That's our responsibility and then all of sudden there's diversity in the art form."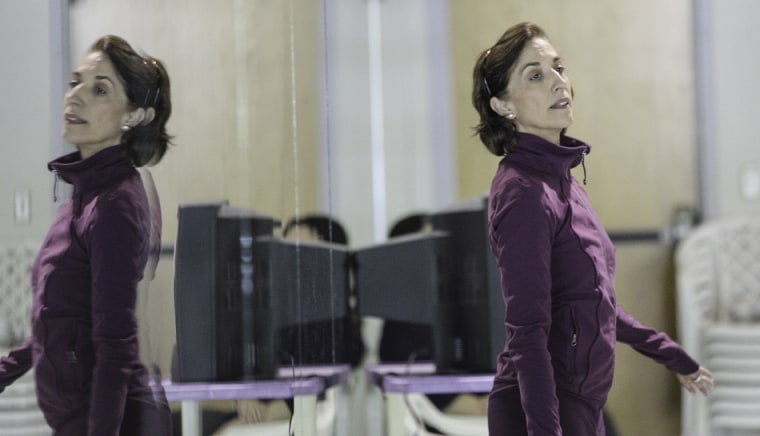 What is your guilty Latino pleasure?
It's a café con leche, a little bit of strong coffee with tons of warm milk and 3 to 4 teaspoons of sugar, I really have coffee with my milk and sugar. You can't feel guilty, pleasures are pleasures.
What's the best piece of advice someone ever gave you?
It was given to me by George Balanchine, my teacher, my mentor. It was a ballet that he gave me very young, an important role in a Violin Concerto. He created it in 1972 and he gave it to me in 1981 and only the originator had danced it.
He never came to any rehearsals, I think he knew I'd be terrified. Right before the performance I went up to him and said I had no idea what to do with this role. He looked at me and said, "Dear, just be Lourdes."
At the time, I walked away and thought, you must be kidding me? But it was many years later when I realized what he meant, which is you are the only original. There's no one like you...That's a very empowering thing. It kind of frees you in a way. I do have moments of insecurity. In the end I have to realize, I can be Lourdes, because then it's always true to me.
Twitter: @Lourdi5258
Twitter: @MiamiCityBallet
Instagram: @lourdesmcb
Instagram: @miamicityballet
Facebook: facebook.com/miamicityballet/
The #NBCLatino20 honors achievers who are making our communities and our nation better. Follow their fascinating stories throughout Hispanic Heritage Month.