A company is banking on the fact that you'll want to make yourself a "cafecito cubano" with real Cuban coffee beans.
Nestle's Nespresso began selling coffee grown in Cuba in the U.S. market for its OriginalLine of Nespresso coffee makers. The line of Nespresso single serve capsules called "Cafecito de Cuba," is made from coffee beans grown by small farmers in the island. The beans are then roasted and packaged for sale at a Nespresso facility in Switzerland.
The first batch of "Cafecito de Cuba" went on sale August 16, on Nespresso's website and a company spokesperson said they expect it will sell out quickly. A second wave of this limited edition will be available later in September.
Nespresso is able to offer Cuban coffee to the U.S. market because the State Department updated in April the list of goods produced by Cuban entrepreneurs that can be imported and sold in the U.S. This list included Cuban coffee.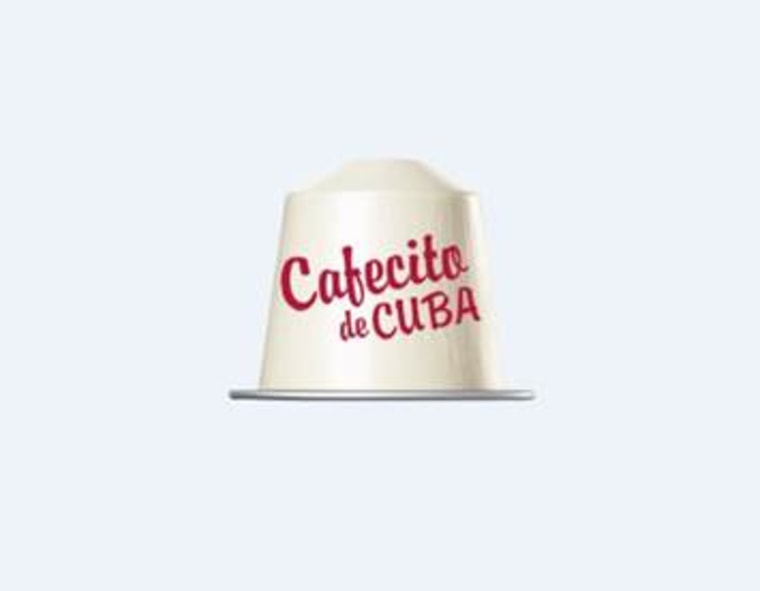 The "Cafecito de Cuba" sells for quite a bit more than most of the other Nespresso coffees. One capsule sells for $1.25 while the average price of others is between $.70 and $.75.
The Arabica coffee is grown by smallholder farmers in the provinces of Granma and Santiago de Cuba in the Eastern part of Cuba. "With fertile soil and ideal climate conditions, the region offers an excellent coffee growing environment," reads the Nespresso website.
It adverstises that "its incomparable intense roasted character boasts powerful and delightful smoky notes of wood and tobacco leaves."
For now the coffee is available in a limited quantity but Nespresso and its partner TechnoServe are hoping to work with small coffee farmers "with the goal ultimately being to support farmers in their production of sustainable coffee and contribute to expand economic opportunities," stated the company's news release.