It was a gut-wrenching story that captured the hearts and imagination of the world: a beautiful five-year-old boy was floating alone in the Florida Straits in an inner tube on Thanksgiving morning in 1999 after his mother drowned in a daring voyage from Cuba to the U.S.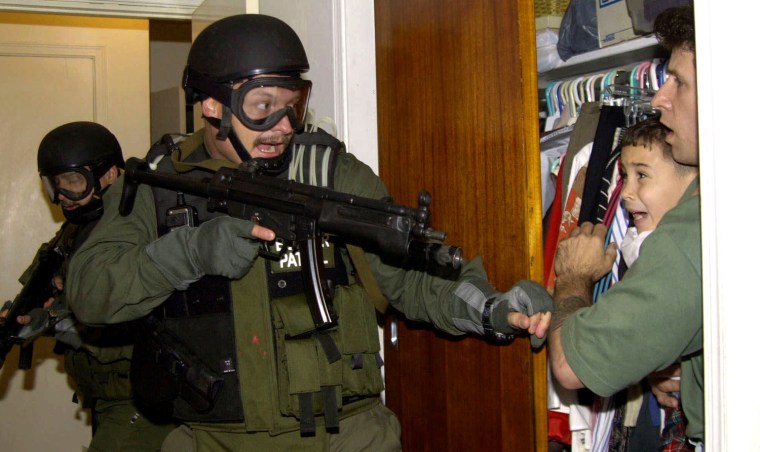 In a matter of hours, the innocent boy, Elián Gonzalez, would unknowingly find himself at the center of an explosive international custody battle and trapped in the quagmire of Cold War U.S.-Cuba relations as his Miami-based cousins argued he should stay with them and refused to return him to his father in Cuba. When Fidel Castro got involved, the story developed into a Shakespearean-like drama, Cuban style. Even the Pope had to intervene.
After months of legal battles, protests, back and forth indictments, the boy was removed from his Miami cousin's home by border patrol agents with guns blazing.
Nearly two decades later, filmmakers revisit the explosive story and weave together fresh interviews with Elián, now 23 years old, his father Juan Miguel, and their Miami-based cousin, Marisleysis, in a powerful new documentary executive produced by Academy Award winning director Alex Gibney. The film, narrated by Cuban American actor Raul Esparza, and fittingly titled, "Elián," premiered Thursday night at the Tribeca Film Festival. It opens nationally on May 19th.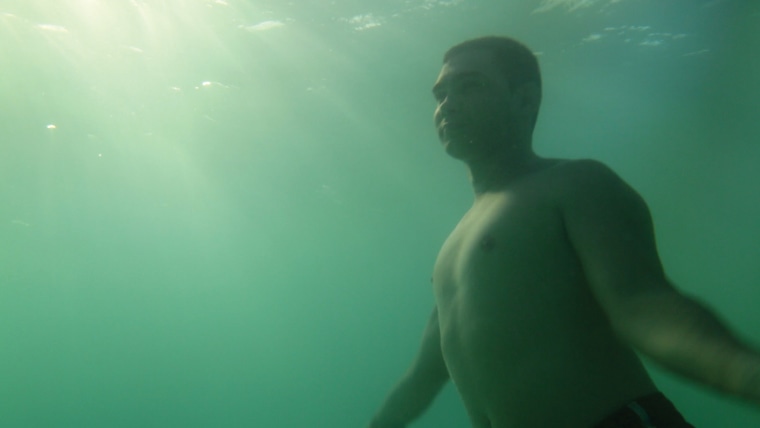 "I thought it was amazing that no one else hard returned to the story, or looked back at it in any real way," said Tim Golden, a former NY Times correspondent who co-directed the documentary with Ross McDonnell "I was sure that there was more to the story—and indeed there was," he told NBC Latino.
Using a significant amount of archival footage, some of it never before seen outside of Cuba, filmmakers meticulously reconstructed the 6-month saga of Elián as the little boy's story became intertwined with the larger Cuban-American political milieu in South Florida.
Back in Cuba, Elián's father wanting his son returned so he turned government officials for help. The case skyrocketed up the communist chain reaching Fidel Castro himself, who cleverly used the opportunity to galvanize his people against what he considered was another example of Yankee interventionism.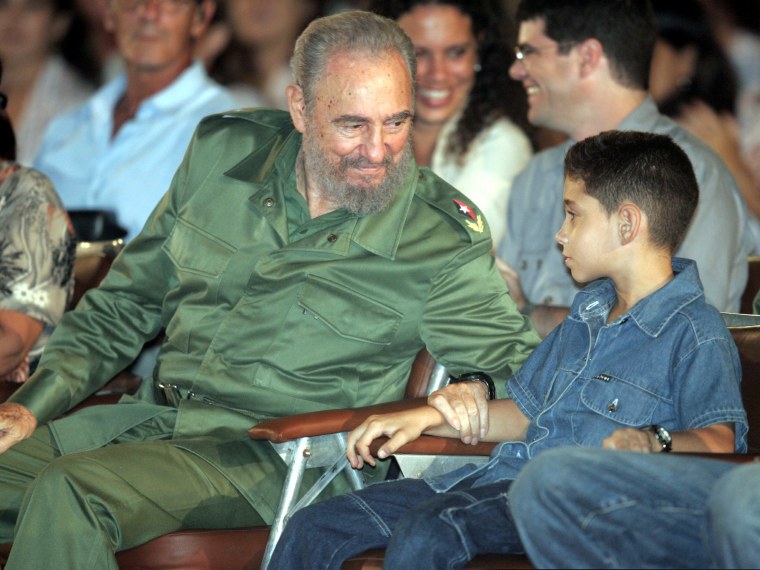 "It was so clear that the people were getting lost in the story," said Golden of the emotional drama of the Gonzalez family, separated by 90 miles and torn apart by the Cuban Revolution. They, as many nameless other humans around the world, became trapped in historical narratives beyond their control.
"It was essential that we find a way to tell the story with respect, empathy, and understanding for both sides so that the audience would be able to see the human beings beneath the geopolitical confrontation," explained Golden who covered the story while he worked at the Miami Herald and who also wrote the film. "We were interested in the way people become trapped in their political narratives."
The documentary footage shows the created-for-television images that contributed to a media circus-like atmosphere - local Miami politicians bringing toys and attempting to have play dates with an uninterested Elián as the cameras rolled, or television journalist Diane Sawyer shot playing with Elián on the floor. Meanwhile back in Cuba, Castro enthusiastically used these moments to call out the madness of U.S. Cuba policy and demanded the immediate return of the little boy to his biological father.
"It was easy to see to see that members of the Gonzalez family were not the embodiment of the American dream," explained Golden. "They lived humbly, in the immigrant community of Little Havana. They just became engulfed in this intransigence that is central to both the political strategy and political philosophy of the Cuban exiles."
However, that was a different time in Miami.
"There was still a kind of thinking that, "We have to fight implacably to overthrow Fidel. That is our reason for being, regardless of whether those methods helps people on the island or not," Golden said.
Carlos Saladrigas, a successful businessman who up to that moment had not been involved in politics, tried to negotiate a resolution to the standoff. He later became one of the new voices calling for a different and more strategic approach to bringing change to Cuba. He reminds viewers of how rare it was at the time for a Cuban-American or American to espouse a moderate approach to Cuba.
According to Golden, one of the things that was striking in revisiting the story was how profoundly the Elián debacle affected the Cuban-American political community, and especially the Cuban American National Foundation that had been so strong under the leadership of the late Jorge Mas Canosa. Golden says that after the Elian saga, the Foundation splintered. A more traditionalist hard line went off to form the Cuban Liberty Council while Mas Canosa's eldest son, Jorge Mas Santos, led the more moderate wing. Mas Santos would begin appealing to a newer generation of Cuban immigrants.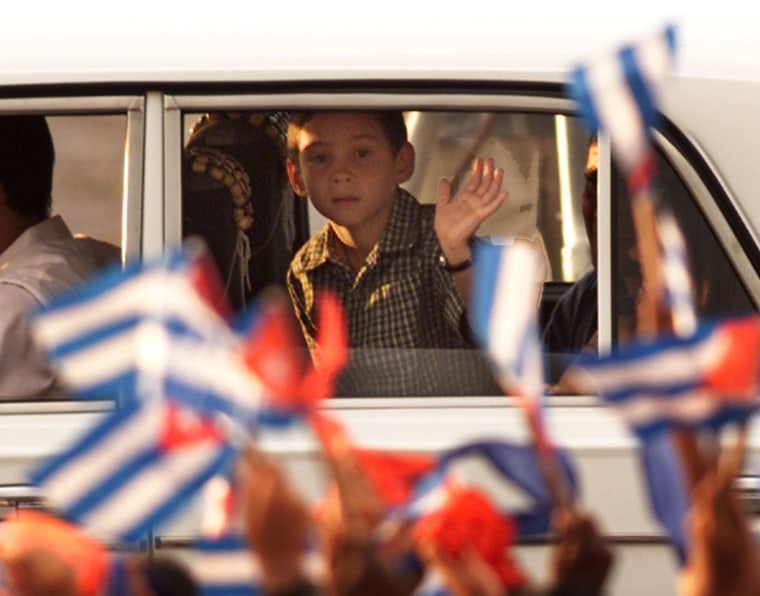 The change, however, did not become visible right away, in part because the Bush administration mostly supported the hardliners. But on the ground, in Miami, a new crop of Cuban leaders slowly began to emerge. The change, the filmmakers believe, had a lasting impact that led to the opening of the dialogue under President Barack Obama.
Elián, for his part, has become something of a national hero in his native Cuba. According to Golden, it took years to get him and his father to agree to be interviewed.
"We thought he had a great story to tell and after a lot of patient convincing he agreed to tell it," said Golden.
Elián's public appearances had been carefully managed in Cuba, explained Golden, in part he thinks because the Castro government wanted to show they were not exploiting him unlike what they say happened in Miami.
"But later, as he emerged as a symbol of this great victory for Castro, he became a prominent supporter of the government," said Golden.
The González clan continues to be divided. And Marisleysis, who was the primary caretaker of the little boy, has not seen or spoken to him since that fateful day when he was forcibly removed from her home by armed agents. Amid tears, she tells the filmmakers she hopes for reconciliation one day. Elián, for his part, hopes that it will happen as well.
"She was young, she did the best she could," he says in the film.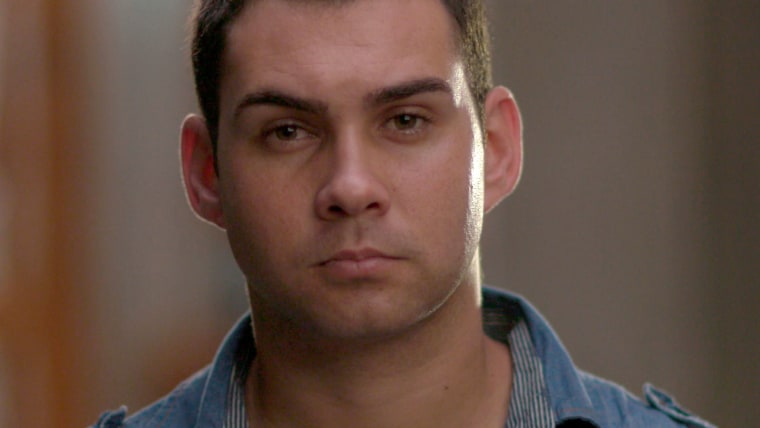 In the documentary, Elián comes across as well adjusted and supportive of the government. During the mourning period for Fidel Castro, there were images of him moved to tears; he said he considered Fidel like family.
However, he has yet to enter politics.
"He may yet become a more prominent political figure," said Golden. "The question is, "Is he trapped in another political narrative that is not his own? Is this young man going to make his own decisions about his life, and about how he sees the future of Cuba? And do we believe in his freedom and ability to do that?"
The larger question the filmmakers pose with the film is how free any of us are in the way we adopt our political beliefs.
"We all come out of a context that we sometimes have trouble seeing outside of and how free are we in making our judgments about that?," he said.
The film opens nationwide on May 19th.