With less than a month until the Presidential election, a group of young Latino lawmakers and organizers are urging the presidential candidates to pledge to support a cause important to millennials — paid internships.
"This is basic economics, which is why we are reaching out to both the Clinton and Trump campaigns to push this issue," Carlos Vera, one of the organizers of the newly formed group Pay Our Interns, told NBC Latino.
Vera explained that 10,000 baby boomers retire daily,so the Millennial generation should be able to fill their jobs. Vera said skyrocketing college tuition costs and high rent in cities block students from low socioeconomic backgrounds from accepting unpaid work experience.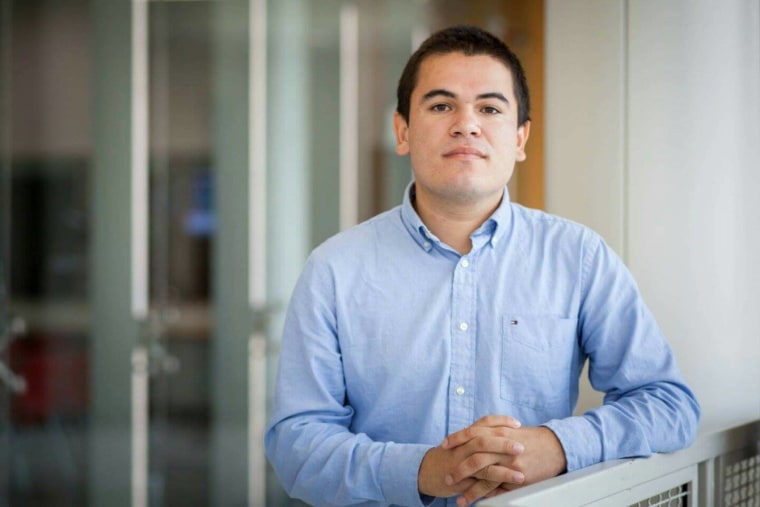 The group wants to stress that this is a bipartisan issue. "In D.C., 11 Democratic Senators pay their interns and 35 Republican Senators pay their interns," said Vera. The organization is pushing for paid internships in both the public and private sector.
Vera said whichever candidate promises to provide more unpaid internships may have a boost with the elusive Millennial vote.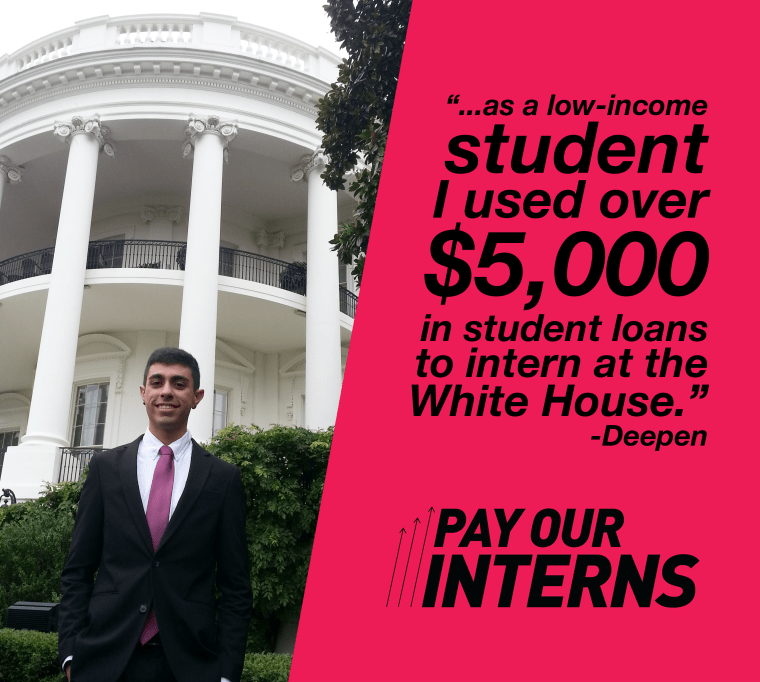 Two young Latinos in government are among those spearheading the group. Councilman Andy Vargas, 23, of Haverhill, Massachusetts, is the first Latino elected official in his municipality. Commissioner Walter DeLeon is the youngest elected official in the history of Washington D.C.
Of all college students in the U.S., 61 percent have taken an internship while in school. Of those students, 46.5 percent were unpaid. Pay Our Interns asserts that students with college degrees and internship experience have a greater chance of finding professional employment after college, but socioeconomic factors prevent many students from going to school, taking an unpaid internship or both.
RELATED: At 22, Andy Vargas Is First Latino Councilman in Massachusetts City
"We talk a lot about the minimum wage being far from what it needs to be, after adjusting for cost of living," Vargas said. "You might think about an unpaid internship now being the same as an unpaid internship before because they're both $0, but the reality is that the cost of living has gone up dramatically and we're not accounting for that."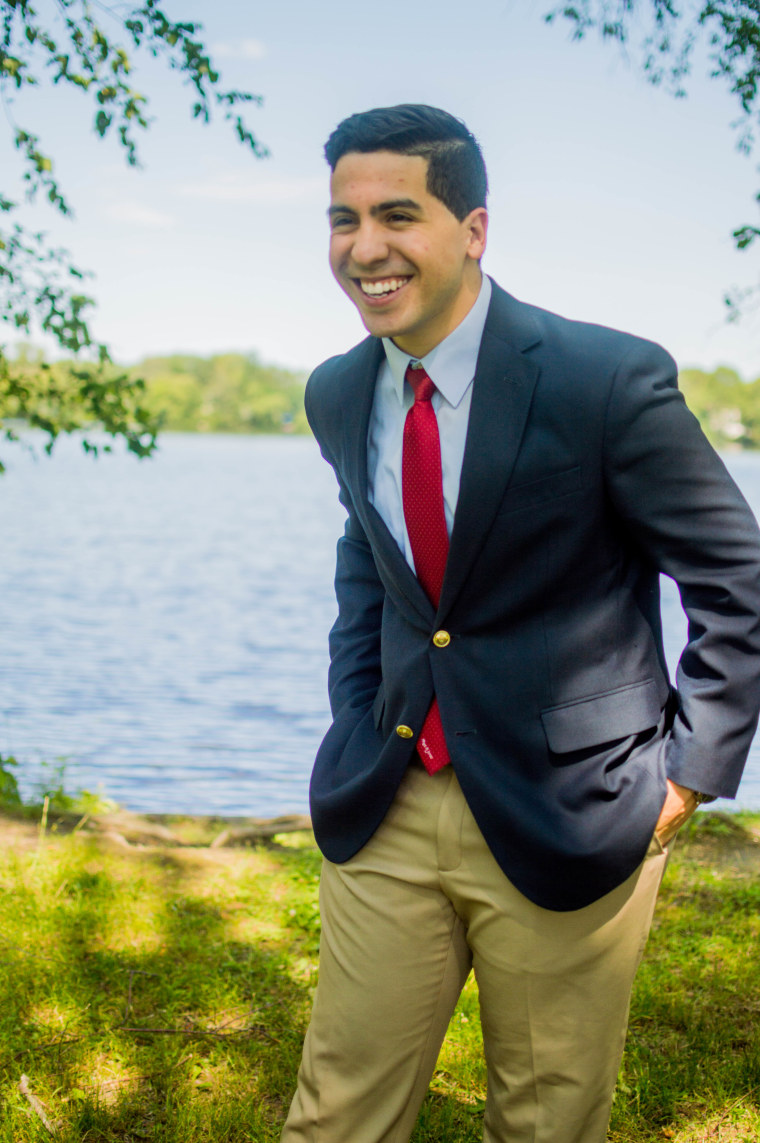 Vargas said he wanted to get involved with Pay Our Interns because of his internship experience in the White House. While he was a student at Boston University, Vargas studied "abroad" in Washington D.C. If he had taken a semester off from school for the internship, he would not have been able to use his scholarships to afford living in the city. Despite his scholarship, Vargas still had to work part-time on top of 16 college credits and an internship just to be able to live in D.C.
"Taking four classes while interning full time at the White House doesn't leave you with any room for a part-time job either, so you really have to get creative," Vargas said.
"I worked as a blogger and social media manager for a startup company back in Boston, while I interned in D.C. This allowed me to work at 2 a.m, 3 a.m, or hours where I wasn't at the White House or in class."
A study earlier this year found that students who had paid internships had higher chances of being offered full time employment and a higher salary when they graduated.