When I was offered the opportunity to interview fifteen trailblazers for "The Women's List," a documentary film featuring intimate interviews with some of the brightest American minds, I knew I hit the journalistic jackpot.
I knew that interviewing these luminaries would be inspiring, but I didn't expect to be transformed. After each conversation, I was left a little wiser and a lot more thankful and proud to have been born a woman.
Years and months have passed and the powerful voices and marvelous journeys of these women resonate within.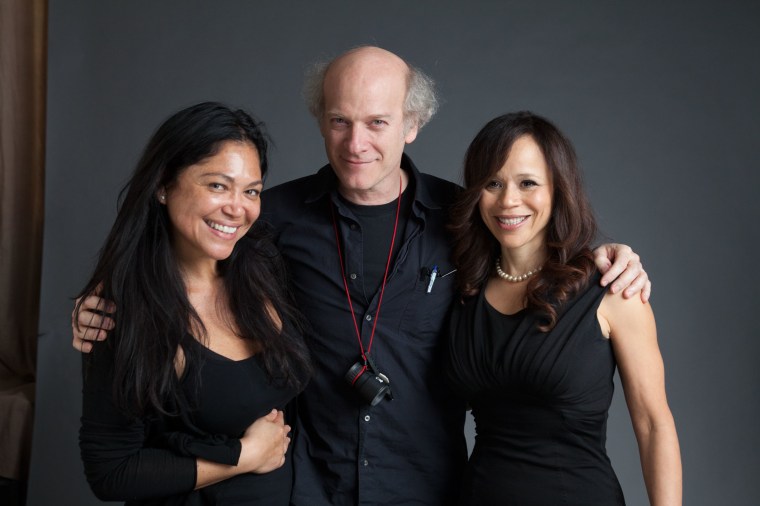 The film unfolds in a series of vignettes with each woman sharing glimpses into her life and journey. The conversations explored a variety of topics—the meaning of success, motherhood, career, marriage, how to "have it all," and what it means to be a 21st century American woman.
Toni Morrison begins the film by urging viewers in her mellifluous voice to think about what fields haven't been enriched by females. "The list is as impressive as the women," she reckons in the introduction she wrote for the film. "We are multitudes and society is clearly the better for our peaceful invasion."
Film and stage actor Rosie Perez, who recently finished a successful Broadway run in Larry David's "Fish in the Dark," talked about the complicated hurdles women navigate in Hollywood as they age.
"Women over forty gain some weight and here comes Big Momma's House," she says with a laugh.
The interview turned more serious however when Perez, the only Latina among the luminaries, discussed growing up in a foster home and years later, what it felt like to get the news that she'd been nominated for an Academy Award for her role in "Fearless."
"I couldn't speak, I was in shock," she says. "Here is the girl whose mom gave her away," says Rosie, explaining why she has spent much of her life wanting to be recognized by her peers. "It was a wonderful moment for me."
Comedian Margaret Cho was refreshingly honest about the travails of female comedians and particularly, the burdens placed on shows depicting immigrants.
Cho, a first-generation Korean American, says in the documentary that when it came to showcasing the first Asian American family on TV the pressures for her show, "All American Girl", were different.
"There really is no racial accuracy for white people," she says. "You could tell white people stories and you can make them up, you are able to fantasize." For Asians it's a different story, she says. "We were not allowed that. We had experts in Korean culture. We had to be "culturally accurate," saying with an expletive that it's not right.
The documentary is the latest installment in director and portraitist Timothy Greenfield-Sanders identity series exploring America through diverse lenses. The film is effective because of its fresh approach to storytelling. The director uses a direct to camera composition so the end result is a film that is warm and deeply engaging—the viewer feels like the subject is having a conversation with her or him.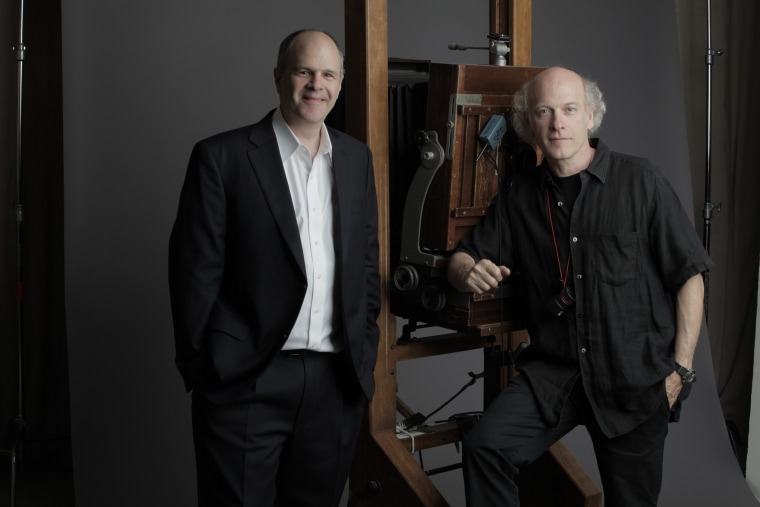 When feminist attorney Gloria Allred discloses a rarely known incident from her youth—that she was date raped and almost died from an illegal abortion--you feel her pain and appreciate more profoundly what fuels her lifelong advocacy for women.
When Congresswoman Nancy Pelosi remembers hearing the voices of suffragists whispering in her ear, "at last, we have a seat at the table," during her first leadership meeting at the White House after being elected the first female Speaker—you experience the magical moment with her all over again.
While Kentucky gay couples were recently in the news after being denied marriage certificates because the clerk was religiously against same sex marriage, fashion designer Betsey Johnson reminds us that it wasn't too long ago in New York City when women fared a similar fate.
"We could take LSD," she laughs, "but we couldn't marry in pants," she says of the moment when she was told to come back wearing a dress if she wanted to get hitched. Johnson said she returned the next day wearing a dress so short she was showing quite a lot. The rebel was married on her own terms.
Other women interviewed in the documentary include Secretary of State Madeline Albright, scientist and Silicon Valley superstar Elizabeth A. Holmes, Hollywood powerhouse, writer, and producer Shonda Rhimes, actor Edie Falco, performance art legend Laurie Anderson and ten-time Grammy nominee singer and songwriter Alicia Keys
Irrepressible would be a great way to define these fifteen women. None are victims, no matter the harsh experiences. All are fighters and winners—rules, boxes, and rigid gender roles could not contain their greatness. These luminaries are living testimonies of what happens when individuals live with courage, conviction, vision, and soul.
Individually, these stories are marvelous. Interwoven, the film is a majestic portrait of female brilliance spanning a century—their stories are as astonishing as they are inspiring. Once you meet these profiles in courage, there is little doubt that the words of Morrison will ring more true. Wherever women are, when given the opportunity, we will transform the world for the better: "There is no modernity and no justice without the talent, passion and the steely intelligence of women."
American Masters: The Women's List, premiers nationwide on Friday, September 25, 9-10 p.m. on PBS (check local listings) and available the same day on DVD via Perfect Day Films Inc.
Sandra Guzman is an Emmy-winning television producer and author. She is a regular contributor to NBC News Latino.