QUEENS, New York — It's early evening and Catalina Cruz, the Democratic nominee running for the 39th Assembly District, opens the door at an apartment complex.
"Let's see if they're home," she says to a member of her campaign, as she darts up a flight of stairs in her tennis shoes and arrives at another door and knocks.
Cruz, 35, and her team have knocked on more than 30,000 doors across the 39th district, which encompasses the neighborhoods of Jackson Heights, Corona and Elmhurst in Queens, a borough of New York City and one of the country's most diverse areas.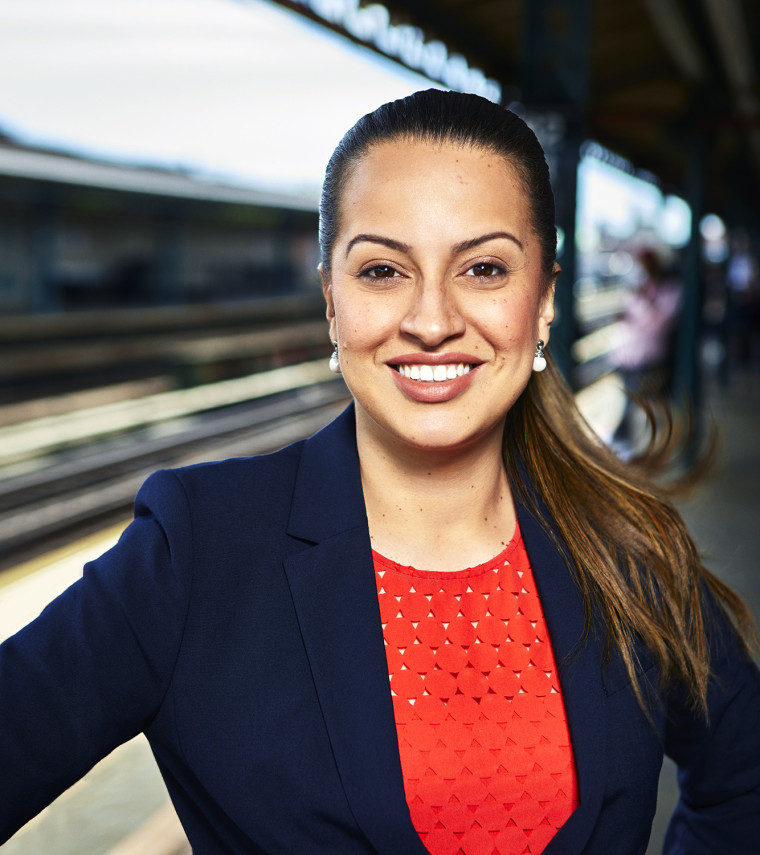 If Cruz wins on Tuesday, she'll be the first former Dreamer elected in New York City and the third in office nationwide. The term Dreamer refers to young people who immigrated to the U.S. as children but do not have legal status. Cruz immigrated from Colombia with her family and grew up undocumented; she eventually gained citizenship after she married her high school sweetheart.
"Hello, how are you?" Cruz said in Spanish to a woman who answers the door with a young boy by her side. "Anthony, how have you been? Do you remember me?"
Cruz first met the family several weeks ago when she was out knocking on doors to better know members of the community. At the time, the family wasn't sure where Cruz stood on the issue of children with special needs, a topic important to them because their son, Anthony, has Down Syndrome.
"When I went upstairs I explained to this gentleman my own story and how I have a commitment to parents to make sure children with special needs get the resources they need from our state," Cruz told NBC News, recalling the first conversation she had with them. She shared with them that she has a younger brother with Down Syndrome in Colombia.
The decision to run wasn't easy. Cruz remembers sitting in the kitchen watching her mom wash dishes, when she asked her mother if she should consider running for office. One of the factors that spurred her into action was President Donald Trump's decision to rescind the Deferred Action for Childhood Arrivals, known as DACA, an Obama-era program that grants and allows undocumented young people who qualify the opportunity to work and study without fear of deportation.
"She turns off the water, turns and looks at me and said to me, 'Do you think I went through all I went through for you to decide to be mediocre now?'" said Cruz. Her mother's response caught her off guard.
"'The conversation should not be about whether you should do this,'" Cruz recalls her mother saying. "'The conversation should be you informing me you're going to do this and asking me for help."
Even though Cruz's mom was supportive, she also worried about what people would think about her daughter once they found out she had grown up undocumented.
Yet for Dreamer Monica Sibri, who works in Cruz's campaign, it was the candidate's life story that made her want to join her quest for office.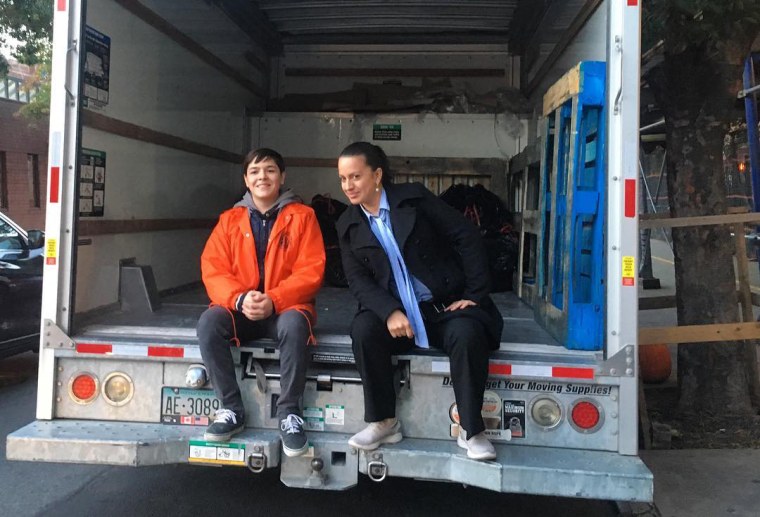 "I think using the terminology of Dreamer was showing people that no one gets to decide what your identity is and at the end of the day, she's not doing it just for herself, but for 11 million other undocumented immigrants" Sibri said. "This campaign has allowed me to see the future."
Cruz said she has struggled with the fact she was formally undocumented and has often felt guilty that she's now a citizen. She's aware of the experiences she represents, and the opportunity that citizenship has given her.
"There are so many people who have the hopes and the dreams and are probably more qualified than I am to do this job, but they don't get to do it because they don't have a piece of paper," said Cruz.
Cruz wraps up her conversation with Anthony's family, but before she leaves their apartment, Anthony's father, Antonio, said they're going to watching to see if Cruz keeps her promises.
"If she doesn't, then we're going to have to give her a little push," Antonio said jokingly.