NEW YORK -- Dozens of elected officials and community leaders in New York City gathered at the steps of City Hall holding LGBTQ flags and signs that read "Transgender Rights, are human rights" and "Protect Trans Rights."
This demonstration is the most recent act of pushback against the latest anti-trans laws that have been passed in Puerto Rico.
"Injustice anywhere, is injustice everywhere," said José Dávila from the Hispanic Federation.
"This is how solidarity looks like," said Elizabeth Marie Rivera from the Latino Commission On Aids while streaming a video from the rally and wearing a shirt that reads "mi existir es resistir", which means in Spanish "'my existence is resistance."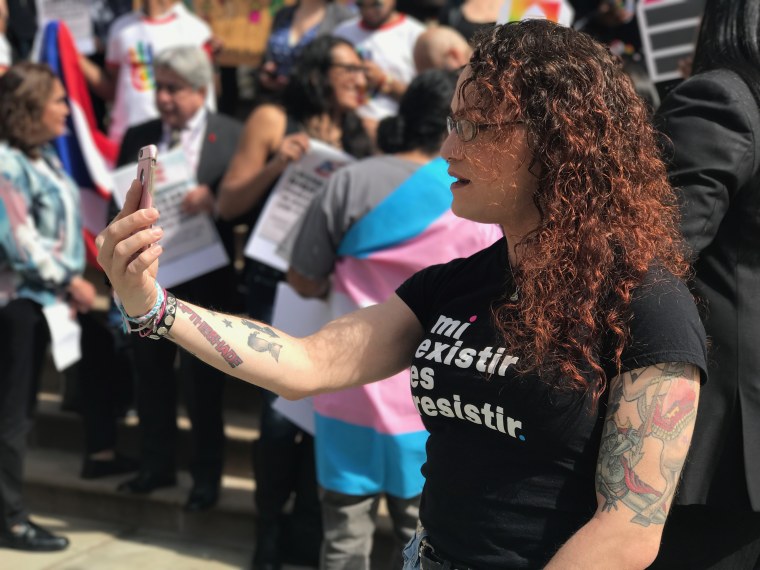 Just last week, the President of Puerto Rico's Senate Thomas Rivera Schatz rolled back an administrative order that would allow transgender employees at the Puerto Rican Senate to dress and use the bathroom according to their gender identity. According to the Puerto Rican newspaper El Nuevo Día, Rivera Schatz said he thought the administrative order had been "unnecessary," saying he believes he represents the "mandate" of the people.
Critics say Rivera Schatz's amendments to the order originally signed in 2014 go against Law 22 from 2013 that prohibits any type of discrimination based on sexual orientation and/or gender identity.
"From this City Hall to Puerto Rico's capitol, we're here to send a loud and clear message to Rivera Schatz," said Melissa Mark-Viverito, New York City Council Speaker. "What Rivera Schatz did, not only violates the island's discrimination law, but it goes against the very core value of this nation: to respect and to defend the most vulnerable."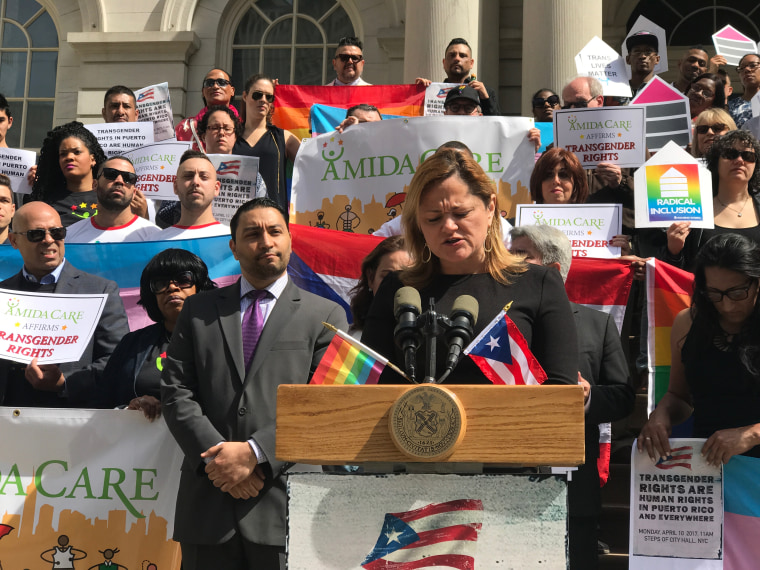 Rivera Schatz's actions come nearly two months after President Trump cancelled guidance to public schools on how they should accommodate trans students.
RELATED: 11 Out Latinos You Should Know
"Humans should always be entitled to be themselves, whether you're trans, gay, lesbian, Latino, queer, Black, or Muslim. That should never be a partisan issue because we're talking about basic human rights," said Mark-Viverito.
The rally is not only meant to shine a light on the issues taking place in Puerto Rico regarding trans rights, but to raise more awareness to the experiences of trans people across the nation.
"As a transgender woman, I have experienced violence and harassment countless times in my life. For many years, I understood that living in fear was the only way of living and that taking hate from others was the only idea of normalcy," said Cecilia Gentilli, assistant director of policy at GMHC.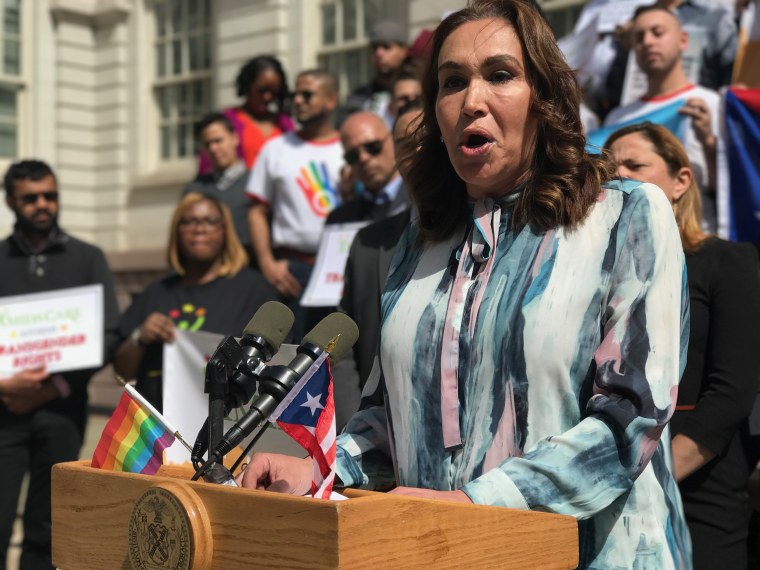 "We cannot be silent. 'La Isla del Encanto' the Island of Enchantment, as we Latinos call it, has been disenchanted. There's nothing enchanting about hate and discrimination," said Gentilli.
"Every breath a transgender person takes, is an act of revolution," said Elizabeth Marie Rivera.
She added: "Thomas Rivera Schatz, I am here today to say that your decision is a direct act of violence and discrimination against the transgender community of Puerto Rico. We need your help. We do not need your violence."
RELATED: 5 Questions for Trans Advocate Carmen Carrera
Guillermo Chacón, president of the Latino Commission on Aids, said two letters drafted for the Puerto Rican government, one directly addressed to Senator Rivera Schatz and another one to Puerto Rico Governor Ricardo Rosselló, has been signed by 100 political and community leaders in the U.S. to "urgently request that you revoke this order to ensure the safety and equality of all Puerto Rican citizens."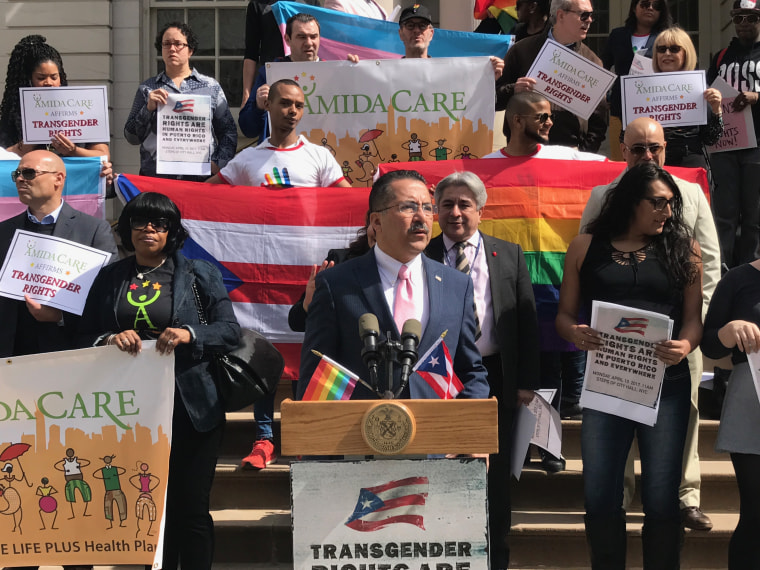 Remarks from different leaders and activists in New York left something very clear.
"We need to continue the movement, not only today but everyday," said Freddy Molano from the Community Healthcare Network.