Actor Armando Batista well remembers when he had the epiphany. "I was at El Museo del Barrio, looking at an exhibit they had on the earliest days of New York," he said. "Then I saw this small picture, an image of the goods that a man named Juan Rodriguez demanded from his Dutch employers." Batista learned that this man, Rodriguez, was a free man from the island of Hispaniola, which is today Haiti and the Dominican Republic. "It knocked me off my feet!" exclaimed Batista. "Here was proof that there was someone here, before the Dutch and the English. And he was Latino."
Inspired, Batista did personal research and consulted leading Dominican scholars. The result is a theater installation piece, "I Am New York: Juan Rodriguez," which will be performed in a special presentation at El Museo del Barrio in New York City on Wednesday, May 28. Batista, 35, co-wrote and plays the title role in the show, telling the story of the man who became New York City's first non-indigenous immigrant.
Batista hopes that people who see the show will come away with a sense of amazement, like he did when he first learned of Rodriguez. "I want to open people's eyes to the idea that there is more to history than we know, or more than we think we know. Juan Rodriguez is a very American story, yet most people have never heard of him."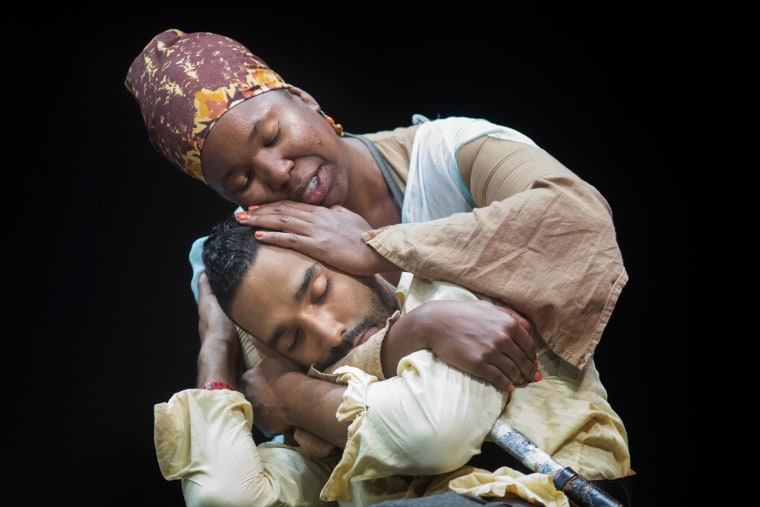 According to historical documents, Juan Rodriguez arrived in lower Manhattan in 1613 – twelve years before the founding of New Amsterdam by Dutch colonists, and 51 years before the English took control of the colony and renamed it New York.
Rodriguez, a Santo Domingo native, arrived on a Dutch ship on its way back to Holland from the island of Hispaniola. But when it was time to set sail for Europe, Rodriguez – a free man of mixed race – refused to go, instead staying on in New York and trading with the Indians. According to Ramona Hernández, director of the Dominican Studies Institute of the City University of New York, Rodriguez' presence thus makes him not only the first Latino in New York City, but also the first Dominican, the first African-American, the first immigrant, and the first merchant in New York.
According to documents, Juan Rodriguez arrived in lower Manhattan in 1613 – twelve years before Dutch colonists founded New Amsterdam, and 51 years before the English took control of the colony and renamed it New York.
To Hernández, Juan Rodriguez represents the ideal immigrant. "This is a guy who came here not to kill, not to push any people aside, not to take land away," she said. "He wanted only to trade, even though he probably could have appropriated land." Hernández hopes that more people will learn about Rodriguez because "the full historical story of America has not been taught in schools. People still think it began with the Pilgrims."
Last year, to mark the 400th anniversary of Rodriguez arriving in New York, then-Mayor Michael Bloomberg signed a measure designating several dozen blocks of Broadway in Upper Manhattan as "Juan Rodriguez Way."
New York City Councilmember Ydanis Rodriguez, who sponsored the measure to rename the stretch of Broadway, said that the story of Juan Rodriguez had personal resonance. "As a former social studies teacher, I support people learning more about history. And for me it is great thing to know that the first person who settled here was a free black man, from the Dominican Republic." However, he adds that, "It is important for all New Yorkers to know about Rodriguez, since we are a city that has been composed of immigrants from all over the world."
At a recent rehearsal, Maija Garcia, the director of "I Am New York: Juan Rodriguez," led the cast through music, movement, and even swordplay, pausing to call out encouragement and stage directions. She sees Rodriguez as "a unifying figure for New York."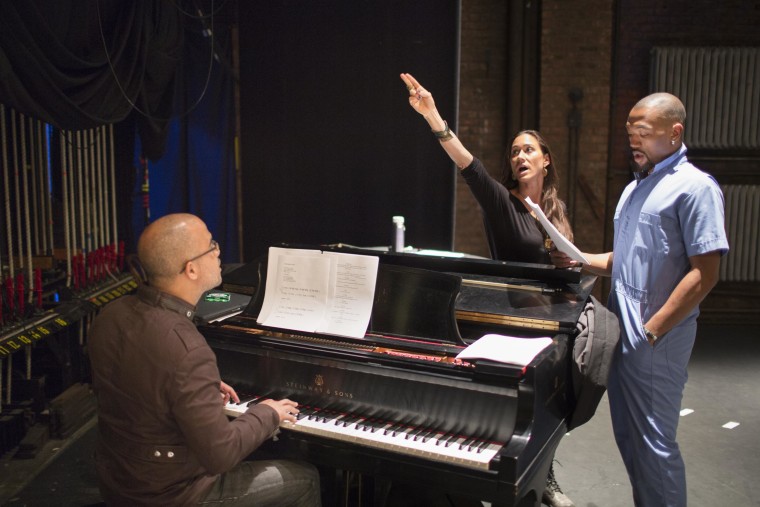 Garcia, who has directed and choreographed on Broadway and international stages, said, "I think this show has the potential to unify New York around a cross-cultural identity. New York is a city that has always represented the integration – and at times the collision – of cultures. It represents a place where someone like Juan Rodriguez could defend his freedom, choose to stay, and start a business. His story is an 'anything is possible' story – and that's New York!"
"I hope people will connect with Juan," Garcia said, "and make room for an American hero who doesn't look like George Washington or Christopher Columbus."
Garcia believes it is important to honor the stories of all people, not just those that have been taught in traditional history curriculums. "Juan Rodriguez' story deserves its own exploration. To not have a multicultural origin story, here in New York City, is absurd."
After El Museo del Barrio, she hopes to bring "I Am New York: Juan Rodriguez" to schools, museums, and other public venues.
"I hope people will connect with Juan," Garcia said, "and make room for an American hero who doesn't look like George Washington or Christopher Columbus."