The father of Ana Marquez-Greene, one of 20 children and six adults killed in the Newtown school shooting, wants the world to know how she lived - not just how she died - so he has been working on an album in her honor.
Jimmy Greene, a well-known jazz saxophonist, composer and bandleader, conceived and is producing "Beautiful Life" in honor of his late 6-year-old daughter. Greene is expected to play a few songs from the upcoming album on Sunday at the Litchfield Jazz Festival in Goshen, Connecticut.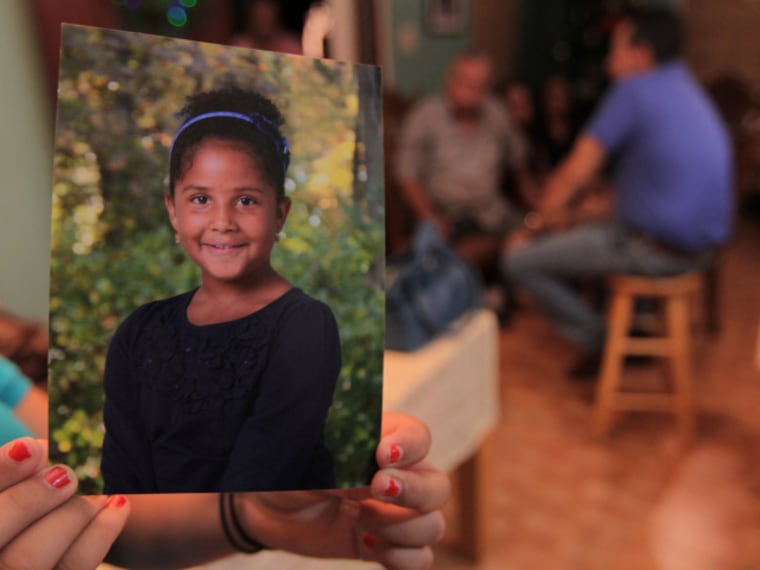 The Newtown tragedy reverberated around the world, yet the death of little Ana Marquez-Greene was deeply felt in Puerto Rico. Ana's mother, Nelba Marquez-Greene is Puerto Rican, and little Ana was very close to her grandmother, Elba Iris Marquez, the sister of Maunabo, Puerto Rico Mayor Jorge Marquez. Relatives recalled Ana's last visit to the island the previous Christmas, when she sang "parrandas" (traditional Christmas music) and dressed like a "jíbara" in folkloric dress. Her father said she loved to sing and dance, which is one of the reasons he decided to produce and record "Beautiful Life."
The family said the album's proceeds will go toward the Ana Grace Project, which works to prevent violence, and The Artists Collective, which exposes children to the arts and was instrumental in Greene's own career.
IN-DEPTH:
Sandy Hook Shooting Tragedy Hits Puerto Rico Mayor's Family
Mother Of Sandy Hook Victim Ana Marquez-Greene Announces 'Sandy Hook Promise'
Six Months Later, Profound Heartache Drives Newtown Families To Action
--The Associated Press contributed to this report