Puerto Rico Gov. Wanda Vázquez was sworn in nearly two months ago under unprecedented circumstances to govern for the next 16 months — a period crucial to the island's future.
Over the next year, Vázquez will be tasked with overseeing ongoing post-Hurricane Maria reconstruction, determining the amount of Medicaid funds the island will be receiving for the next few years and navigating the largest municipal bankruptcy in U.S. history.
Being able to tackle these short-term deadlines while working to achieve longer-term growth and stability is a tough order and one that is being closely watched by analysts like Miguel Soto-Class, founder and president of the Center for a New Economy, a nonpartisan think tank.
"When you have so much going on, it's hard to have accountability because people don't know what to pay attention to," Soto-Class said.
The center has been monitoring disaster funding since Hurricane Maria devastated the island two years ago.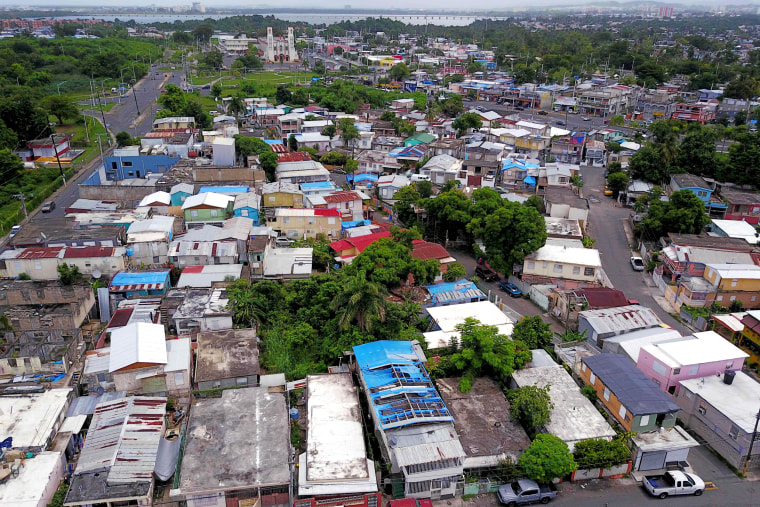 Two years after the storm, Puerto Rico has received a third of the nearly $43 billion Congress allocated toward hurricane recovery.
Moreover, billions of dollars in federal hurricane recovery funds disbursed to Puerto Rico have gone to companies based on the U.S. mainland, despite federal laws that say firms on the island should be given priority when granting contracts in a post-disaster scenario.
Groups who keep tabs on recovery efforts worry that the island's recent political upheaval and resignation of Ricardo Rosselló as governor in a texting and corruption scandal has slowed down recovery efforts as a new administration takes the helm.
The island's reconstruction, the Center for a New Economy finds, is slower than anticipated because of conditions set by Congress and federal agencies. The Department of Housing and Urban Development announced plans to appoint a financial monitor to oversee the disbursement of federal housing funds to help rebuild tens of thousands of homes with damaged roofs, many still covered with blue tarps, citing the issue of "alleged corruption" and "fiscal irregularities" on the island.
Experts anticipate the flow of housing funds will be paralyzed until such an appointment is made.
"No one more than Puerto Ricans want oversight, but what we've seen so far doesn't work," Soto-Class said. "We don't want punishment disguised as oversight."
A new governor's first steps
In August, Vázquez stated she had met with members of Congress and officials of the Federal Emergency Management Agency to void a FEMA regulation process that would further delay the disbursement of hurricane recovery funds to Puerto Rico.
One of Vázquez's first actions as governor was suspending a pending $450,000 contract between Puerto Rico's bankrupt power authority and a Canadian company for a month's worth of work to rebuild part of a power grid Hurricane Maria destroyed in 2017. Vázquez said "unreasonable expenses" have no place in her administration and pledged to evaluate all government contracts.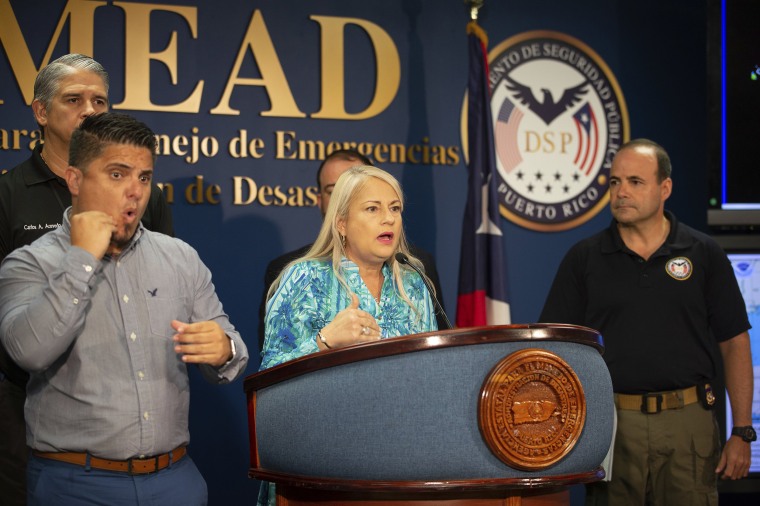 The new governor has also taken steps to address corruption. She fired the top two officials running the island's Department of Corrections amid scandals over inmate deaths, drug trafficking cases inside jails and shady bidding processes for companies seeking to land contracts with the department.
Puerto Rico's Medicaid cliff
Aside from ongoing issues around hurricane reconstruction, Puerto Rico's Medicaid program has been running out of federal money since Sept. 30, directly affecting health care access to roughly 1.4 million U.S. citizens living below the poverty line on the island, many of them children, pregnant women, elders and people with disabilities.
Even though the poverty rate in Puerto Rico is over two times higher than in Mississippi, the nation's poorest state, the federal government covers 55 cents of every dollar spent by Puerto Rico on Medicaid compared to 76 cents in Mississippi.
This is because unlike the 50 states — where Medicaid funding is open ended — Puerto Rico gets a limited spending cap, essentially a block grant, and the island has to pick up the rest of the costs. In the 2019 fiscal year, the island's Medicaid funding was capped at $367 million, while Medicaid expenditures totaled $2.7 billion.
Congress created mechanisms allowing the island to access temporary funds to avoid a complete funding cliff, but Puerto Rico starts running out of these back-up funds after Dec. 30 unless Congress acts soon.
Puerto Rico's unequal Medicaid structure has had secondary effects on the island's health care system.
"It's hard for Puerto Rico to negotiate contracts with providers when they don't even know exactly how much money they have," said Javier Balmaceda, a senior policy adviser at the Center on Budget and Policy Priorities. "It contributes to the island's exodus of doctors and it impacts patients because there may be no doctors to treat their condition or that provide coverage for their treatments."
If Puerto Rico runs out of federal Medicaid funds, hundreds of thousands of low-income Puerto Ricans could see dramatic cuts in available benefits or even lose health care coverage, experts say.
Last month, Vázquez said she took some measures to avoid the looming Medicaid cliff. She announced that the federal financial oversight board agreed to reallocate $31.3 million to pay for Medicaid operational expenses and several health programs for people with disabilities.
The U.S. House Committee on Energy and Commerce approved a bipartisan bill to provide a temporary increase of roughly $12 billion over four years to the limit on Medicaid payments and have the federal government cover 76 cents to 83 cents of every dollar spent by Puerto Rico on Medicaid, Balmaceda said.
Experts recommend that the federal government needs to cover at least 83 cents of every dollar spent by Puerto Rico on Medicaid.
The bill "shows that Congress is starting to understand that Puerto Rico needs more resources," Balmaceda said, though he and Soto-Class say the key is to permanently change the current funding structure.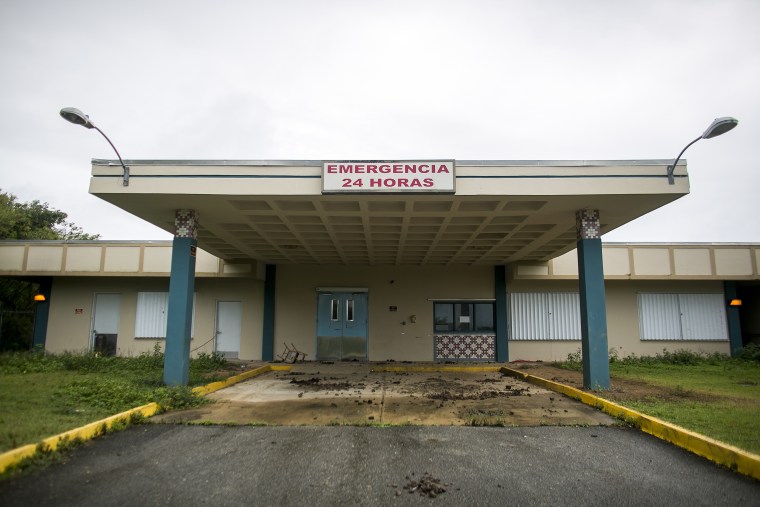 House Democrats introduced a bill in June, setting out a transition for more consistent federal Medicaid funding in Puerto Rico.
Vázquez said in a statement last month that she met with members of Congress and officials of the U.S. Department of Health to discuss issues around Medicaid funding and measures to ensure transparency in the use of federal funds destined for health services on the island.
"The urgency of this matter cannot be overstated. Congressional action is promptly needed to prevent another humanitarian crisis," Soto-Class said. "Providing enough federal funds for its Medicaid program will also help Puerto Rico return to a path of fiscal stability and economic growth."
Tackling the debt
The island has been grappling with debt restructuring negotiations with creditors who were owed $120 billion in bond and pension obligations, an ongoing matter since the Puerto Rican government declared the debt unpayable in 2015 and filed for the biggest U.S. municipal bankruptcy in history in 2017.
On Sept. 27, the federal oversight board that oversees Puerto Rico's finances filed a long-awaited plan to restructure $35 billion of debt and other claims against the local government and the Employee Retirement System as well as more than $50 billion of pension liabilities. The move, they said, could reduce the U.S. territory's debt by more than 60 percent, pull the island out of bankruptcy and send it down a fiscal recovery path after a 13-year recession.
This follows other agreements with bondholders who own debt from island agencies such as the bankrupt power authority. But in order to pay the debt under the new agreement, the island's power authority could end up charging customers 13 percent more for electricity, adding an additional financial burden to residents already paying almost twice as much for electricity as U.S. customers for an outdated, unreliable energy service, which mainly comes from imported oil.
Hurricane Maria, the third-costliest U.S. disaster, resulted in the total collapse of the island's power grid and the world's second-longest blackout. Officials such as Puerto Rico's secretary of economic development Manuel Laboy have stated that renewable energy is one of the key sectors the government is focusing on to fuel economic development. And yet, a Center for a New Economy analysis found current deals fail to promote a long-term transition to renewable energy.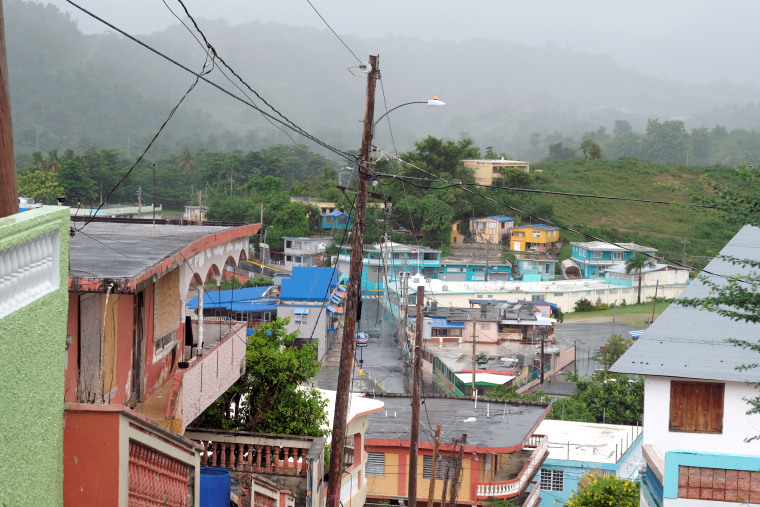 In the meantime, higher electricity costs would be deeply felt by customers on an island where the $7.25 minimum wage has not gone up since 2008.
The power authority's debt is $9 billion and the new agreement would reduce it by up to 32.5 percent. But some analysts worry the terms are generous to creditors but still leave the island in a precarious place.
"The cuts to the debt are not enough," Soto-Class said. He thinks the island may still be defaulting in the next four or five years even under the new plan, citing the fact that 60 percent of restructuring agreements around the world have to be redone because they cut too little; Greece has had three restructuring processes.
Soto-Class says Vázquez should push government officials and the federal oversight board into re-drafting a new debt restructuring agreement that better reflects the island's fiscal realities and rolls back austerity measures.
Balmaceda agrees.
"Overall, the government could add some more pressure," he said. "At the end of the day, things like the increase in the price of electricity, which is stipulated in the agreement, need legislative approval so they can be implemented."
The key for the new governor and the administration is to juggle the issues of the next few months while creating a long-term growth plan.
"The next few months are crucial because all these things will come down at the same time: the Medicaid cliff, a debt default — all in an atmosphere of no economic growth," Soto-Class said. "What we're about to embark is long term. Just the reconstruction might take two decades."
Follow NBC Latino on Facebook, Twitter and Instagram.