There has been a lot of focus on whether Tom Flores, the first Hispanic starting quarterback and the first minority head coach to win a Super Bowl, will be entered into the Pro Football Hall of Fame.
It's something Flores said at a gathering of Latinos that he hopes happens. But when he was honored at the gathering for his impact in the Latino community, it was the dreams of his Mexican grandfather and father that he exalted as the drivers of his historic journey.
Today Flores does the Oakland Raiders radio broadcast. That will be his final journey as a businessman, he said at the the League of United Latin American Citizens 20th Annual Legislative Conference and Awards Gala Wednesday night.
"Everybody's journey has to end at some point. Mine hopefully will end ... in Canton maybe some day. Maybe not," Flores, referring to Canton, Ohio, the home city of the Pro Football Hall of Fame.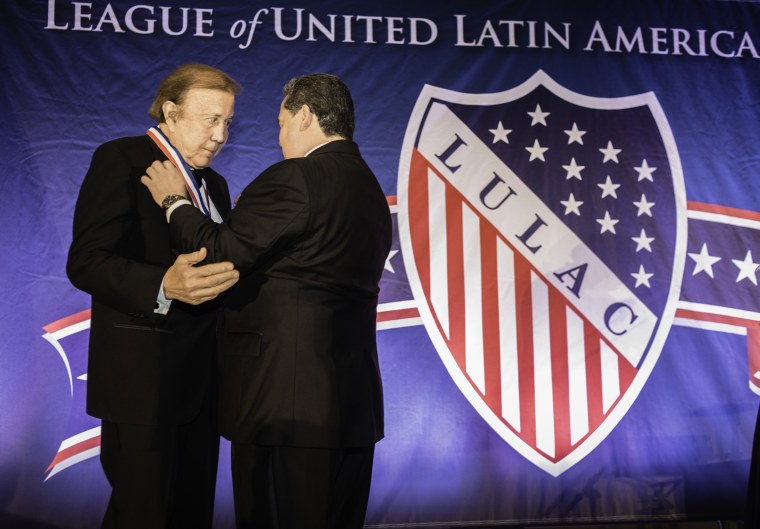 "If not, it's been a wonderful journey. I'm very proud of everything I did along the way, but I'm more proud having been a pioneer for all the Hispanic kids in this world. It can be done. It can be done," he said.
RELATED: Before Panthers' Coach Ron Rivera, There Was the Raiders' Tom Flores
LULAC recognized Flores with its Lifetime Service Award for his support for comprehensive immigration reform and work for inclusion and diversity in government. The stand-out coach also received the Trailblazer Award for his advocacy for Latino representation in the National Football League.
LULAC has been pushing the Pro Football Hall of Fame to induct Flores. Flores guided the Oakland Raiders to two championship seasons and two victories in Super Bowl XV and XVII. He became the first Hispanic quarterback in pro football with the then-American Football League's Oakland Raiders.
He is one of only two people to win the Super Bowl as a player, in Super Bowl IV with the Kansas City Chiefs; assistant coach, Super Bowl IX with the Raiders and head coach. The other person is former Chicago Bears Coach Mike Ditka, a Pro Football Hall of Famer.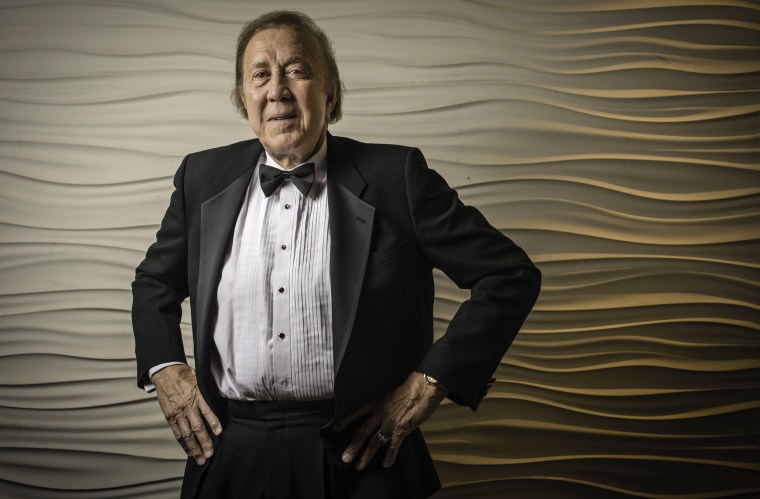 The 79-year-old has been nominated for the Pro Football Hall of Fame eight times, but his name has not made it through the semi-final deliberations.
His most recent nomination was for the Hall of Fame's class of 2017, but he again did not make the list of finalists, despite some arguing that he deserves the recognition.
Even so, in the Wednesday night award ceremony, Flores conveyed in his remarks an appreciation that his achievements were the rewards of the great dreams of his father and grandfather, what he described as the Mexican Dream that became the American Dream.
Flores said his grandfather worked in the mines of Durango, Mexico as "bandits" would come through the villages. He said his father recalled his two sisters, his mother and he and his brother falling to the floor as bullets flew through the home. "They all claimed to be Pancho Villa's bandits, but who knew if they were or not."
The family packed up all they owned and came down the mountain on a pump trolley rail car. His father got work in the U.S. harvesting crops through the Bracero guest worker program.
"That was the next step of his American dream. He was able to come to California, establish a home in the Central Valley, not much of a home but it was a home and work day and night, the entire family worked day and night ... my father never went to school because they all had to work to support," Flores said.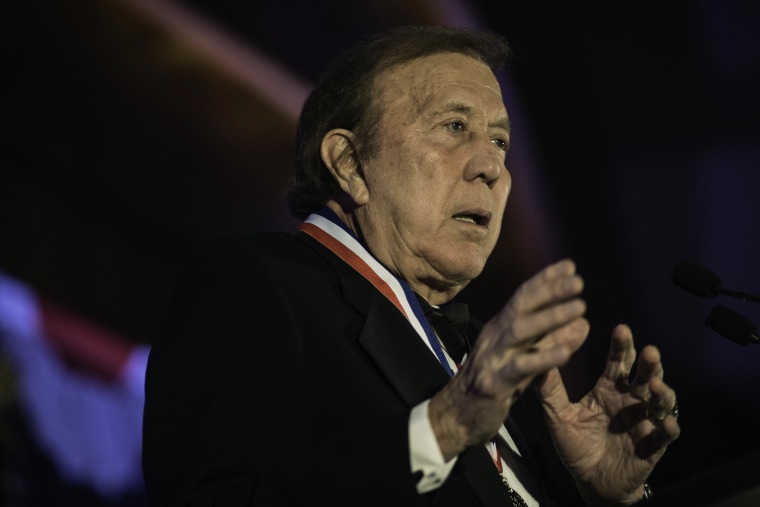 Years later the family had a "tienda" in the neighborhood that Flores said was probably the precursor to 7-11s because his father opened at 6 a.m., or 5 a.m. in summer, was open seven days a week and wouldn't close until the last person left.
Several times, his father would disappear in the evening.
"One night, he stayed a little longer than normal and he came back, with a smile on his face, chest puffed out. He had been sworn in as a U.S. citizen," Flores said.
"He was so proud he had achieved the American Dream," he said.
Related: Tom Flores: 7 Questions With A Pro Football Legend
As a young child, Flores and his family lived in a lean-to. A grape box lined with blankets was his bed, he said. But his father's and grandfather's work sharecropping allowed them to save money and eventually move to a home with a floor and running water. That's when Flores was able to go to school, where he discovered and excelled in football, even though, he "never knew what a football was" nor did his father. They both knew about baseball, though.
A good student, he went on to college, where he said he started his football journey. It was a struggle trying to go pro after school.
"Having failed and tried and failed and tried, I finally made it in the American Football League," he said.
"I was the very first quarterback for the Raiders and very proud to have been the first Hispanic quarterback," he said. "I was able to be part of four Super Bowls. I was able to feel the excitement and the joy of achievement and I was able to be the first in a lot of things."