A new animated show about the adventures of a young girl and her extended family features an all-star Latino cast, a healthy dose of Spanish words sprinkled throughout and an assortment of Latino role models of different occupations — from artist to professor to store owner.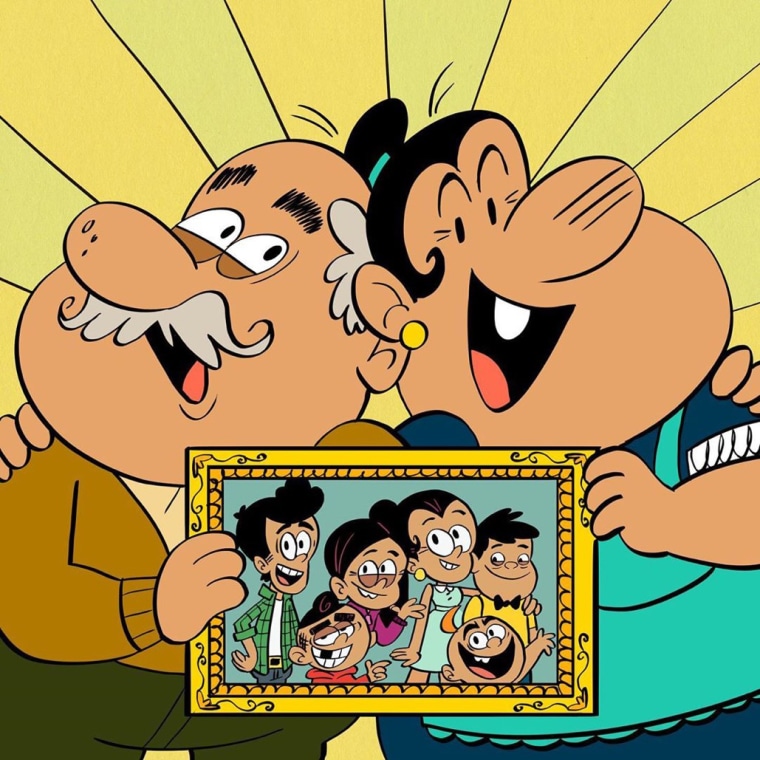 Nickelodeon's "The Casagrandes," which premieres Monday on Nickelodeon, follows the adventures of 11-year-old Ronnie Anne Santiago, who moves with her mother, María, and big brother, Bobby, to the fictional town of Great Lakes City to live with their extended family of cousins and aunts and uncles and grandparents. Voiced by 15-year-old actress Izabella Alvarez, Ronnie Anne is an independent and fun-loving kid caught up in the whirlwind and chaos of living in a large, multigenerational Mexican-American family.
The character of Ronnie Anne was introduced to audiences on the hugely popular and Emmy-award winning animated series "The Loud House," about a boy who lives in a household with five older sisters — and five younger ones.
Other cast members include Ronnie Anne's father, Dr. Santiago, who lives in Peru and is voiced by Mexican actor Eugenio Derbez, and the grandmother, Rosa "Abuela" Casagrande, voiced by Sonia Manzano, best known for playing María on "Sesame Street" for more than four decades.
The Casagrandes live above the family-run mercado, or market, which also is a popular spot for the rest of the neighborhood. Other characters are a talkative and sassy parrot and a lumbering and lovable family dog named Lalo — just like cartoonist and humorist Lalo Alcaraz, who is a writer and a cultural consultant for the show.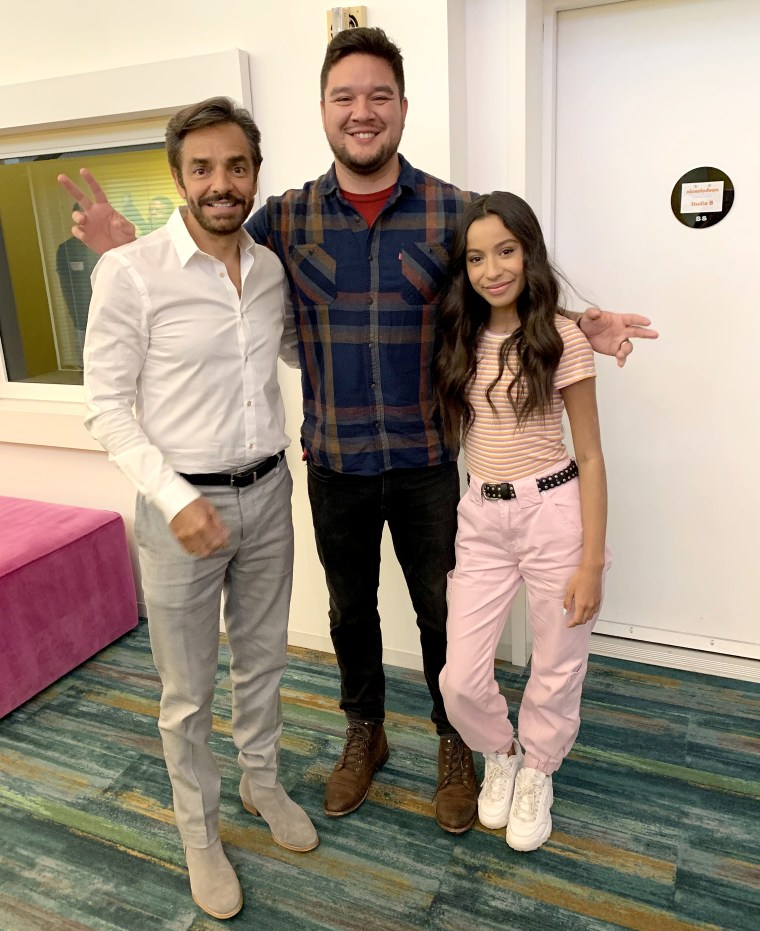 "My joke title is 'professional Mexican,' making sure that the show is genuinely authentic so that anyone, especially Latinos, watching the show, say, 'Wow, that was just like my family,'" said Alcaraz, who's the creator of "La Cucaracha," the first nationally syndicated Latino political comic strip and served as a cultural consultant on Pixar's Oscar-winning animated feature "Coco."
"We want to keep it relatable, and that's really important when Hollywood is not really producing a whole lot of Latino-themed projects."
"I call my job 'Mexican quality control,'" he joked.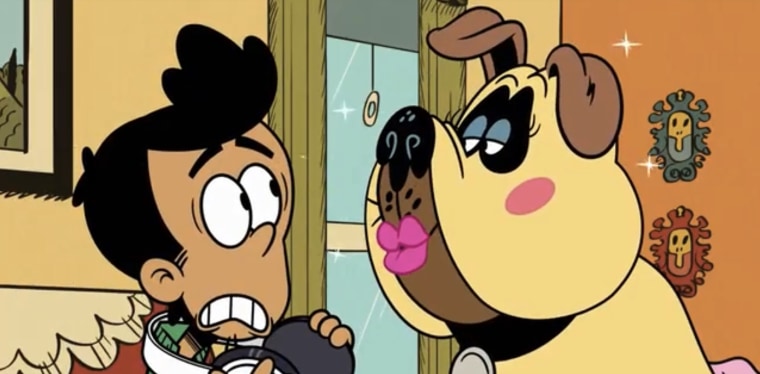 Alcaraz told NBC News that his goal for the show is to be a true reflection of a slice of life for a growing segment of the population of the United States.
Latino audiences notice when they're not represented authentically, said Alcaraz, and he commended "The Casagrandes" for being the kind of show he could have only dreamed of when he was younger.
"I want kids to have what I didn't have, which is to be able to see myself on TV or somebody who looked like me and my family," Alcaraz said. "There's nothing more affirming than thinking that you're normal and as valued as everyone else, so if you don't see yourself on TV, that's a problem."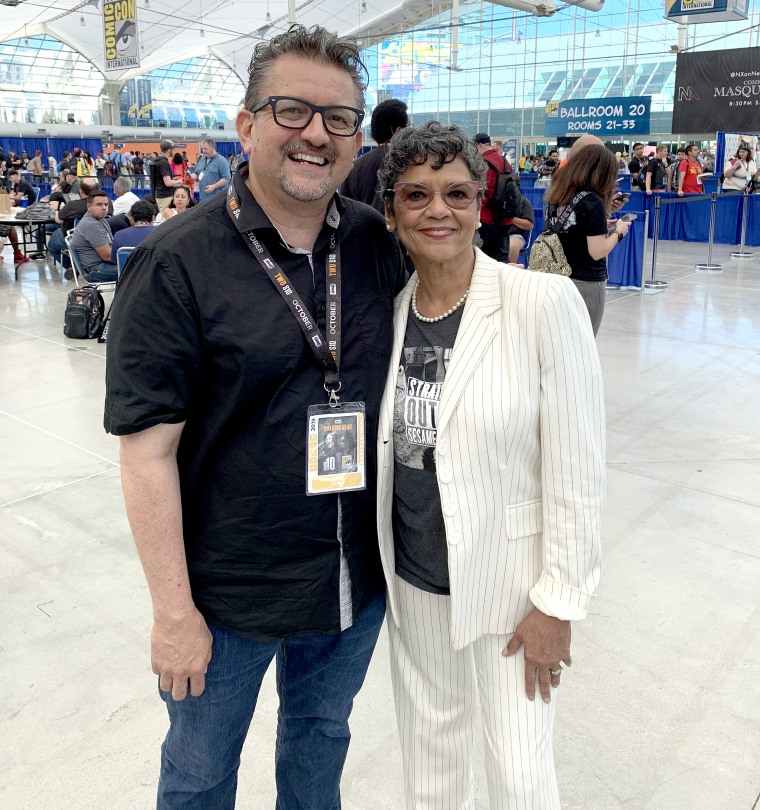 For Alcaraz, a show like "The Casagrandes" has taken on heightened importance amid the negativity surrounding the current political climate.
"I want for the rest of the country to see a big Mexican family as normal and that it looks fun," Alcaraz said. "I think that will make people more accepting and tolerant, and not so crazy as some are now."
After Monday's debut, "The Casagrandes," which is aimed at 6-to-11-year-olds, moves to a regular time slot on Saturday mornings starting Oct. 19.
Follow NBC Latino on Facebook, Twitter and Instagram.