MEXICO CITY — Mexicans tired of graft and chaotic violence look set to reject the party that has governed the country for most of the past century, embracing a global anti-establishment mood by favoring a leftist dissenter in a presidential election.
Campaigning formally starts on Friday for the July 1 election and major opinion polls show Andrés Manuel López Obrador with a large lead, with the mainstream opposition challenger second and the ruling party candidate far behind.
Mexico suffered its worst murder toll on record last year as organized crime ran rampant smuggling drugs, fuel and people, while corruption scandals battered the credibility of President Enrique Peña Nieto's Institutional Revolutionary Party (PRI).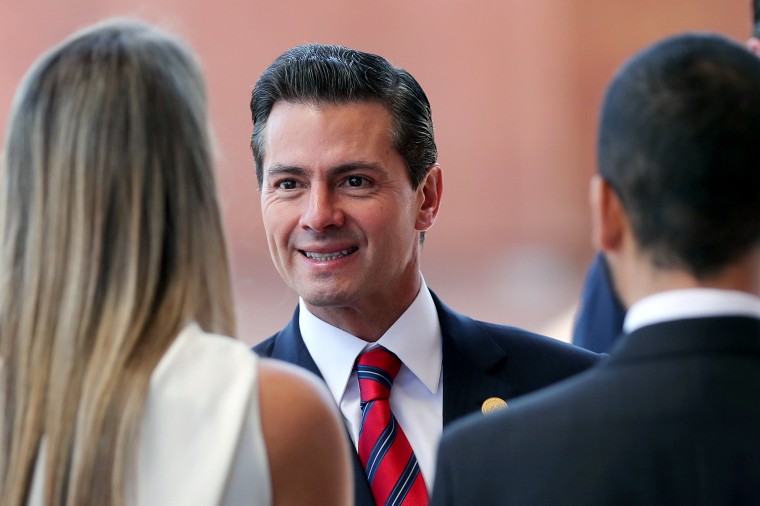 Those issues rather than the economy are topping Mexicans' concerns going into the campaign, but the outcome could mark a shift away from decades of gradual economic liberalization.
While López Obrador now embraces the North American Free Trade Agreement and has softened his opposition to existing private investment in the energy sector, he has flagged a more cautious approach to further opening up the economy.
His popularity has been fanned by U.S. President Donald Trump's tough policies on trade and immigration and insults that have angered Mexicans. His government could seek to row back bilateral cooperation that has gathered pace under Peña Nieto.
"The people want a change, that's why our adversaries are getting really nervous," López Obrador said last week.
The centrist PRI has ruled Mexico continuously since 1929, except for a 12-year break when Vicente Fox and his successor led the National Action Party (PAN) to power in 2000 and 2006.
Both the PAN and the PRI favored opening the economy to more foreign investment and close ties with the United States.
Deep-rooted corruption
Variously described as a left-winger, a populist and a nationalist, López Obrador quit the PRI in the 1980s and his subsequent political career included a stint as mayor of Mexico City, one of the world's largest metropolises. He has been in permanent opposition since first running for president in 2006.
He says only he can clean up deep-rooted corruption in the traditional parties. At the same time, he promises to change the constitution if he wins to end immunity for sitting presidents and hold regular referendums on key issues, including one every two years on whether he should continue his six-year term.
"We Mexicans are now seeing there are definitely two alternatives before us," Tatiana Clouthier, a senior member of the López Obrador campaign said on Thursday: more of the same, or a government that will spread the wealth more widely.
In second place is former PAN chief Ricardo Anaya, whose coalition includes center-left parties once allied to López Obrador. He has pitched himself as a modern alternative to the unpopular PRI and to López Obrador's personalized leadership.
For many voters, July 1 will be about rejecting either the corruption of the ruling party, or López Obrador, said Ernesto Ruffo, a PAN senator who in 1989 became the first politician to wrest control of a state government from the PRI.
"This is an election not for, but against," he said.
Only Anaya, said Ruffo, offered a vision of the future.
The campaign of PRI candidate José Antonio Meade, who is not a member of the PRI, admits political parties are deeply mistrusted but says Meade is best placed to capture the mood.
Meade says López Obrador's jabs at the private sector, much of which the 64-year-old has excoriated as corrupt, will damage investment sentiment.
"When there's investment there are jobs," Meade told Mexican radio on Thursday. "When there are jobs we fight poverty."