When it comes to understanding the complexities of fine cacao cultivation and the depth of its Latin American roots, acclaimed food historian and renowned chef and restaurateur Maricel Presilla not only wrote the book - her excellent The New Taste of Chocolate - but she drew the map as well.
Several years ago, Venezuela's Chocolates El Rey ask her to consult and introduce their brand in the United States, so Presilla struck a deal whereby every time she traveled for cacao she'd have time to collect recipes for her next book. Bringing along journalists, food writers, pastry chefs and chocolatiers, this pact took her all over Venezuela and resulted in the first cacao trail in the Americas. Her book "Gran Cocina Latina: The Food of Latin America," published in 2012, went on to win multiple James Beard Awards. It was a good deal.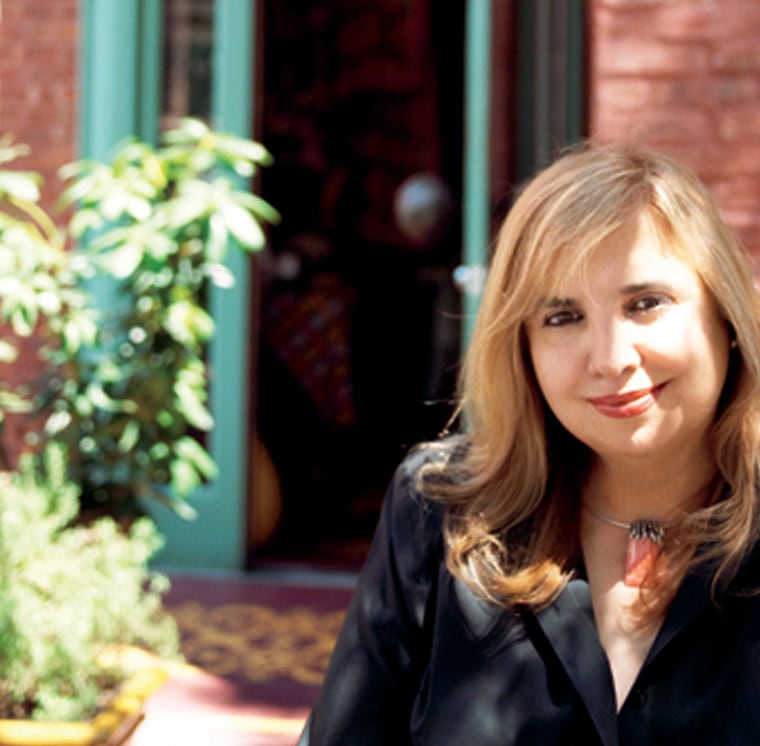 Presilla was not only voted the best chef in the mid-Atlantic U.S. in 2012 - she is a cultural anthropologist with a focus on medieval history.
Presilla became a member of Direct Cacao, founded in 2012 on the Honduran island of Guanaja where Europeans first encountered cacao. The organization has created industry guidelines to certify chocolate makers that use directly-sourced fine cacao at above fair-trade prices. Soon after, Presilla established the International Chocolate Awards with partners Martin Christy and Monica Meschini, an independent chocolate competition aimed at supporting chocolate makers and expanding the market for fine cacao.
RELATED: This Couple Aims to Make Ecuador the Cradle of Fine Chocolate Making
The International Institute of Chocolate Tasting was a natural outgrowth of the awards where there is always a need for informed tasters. In Europe, where they've taught several advanced workshops, Maricel boasts they already have an army.
This past January, I attended their first stateside certified course on fine chocolate tasting at Miami's Fairchild Tropical Botanic Garden. Amateurs and professional chocolatiers, chefs and cacao farmers, sniffed, snapped and savored an array chocolates, both good and bad, to learn through taste what clever branding could never tell us.
I asked Presilla about what inspires her work in chocolate and what we might be missing when we can't see the fine cacao through the label -here's our condensed interview.
The Gran Cocina Latina is an encyclopedic work on Latin American cooking while your New Jersey restaurants - Cucharamama and Zafra - are both pan-Latin. What made you want to focus on chocolate?
My grandmother was born in a cacao farm near Baracoa (Cuba). My father [acclaimed artist Ismael Espinosa Ferrer] used to take cacao pods to our house to paint.
One day I went to the farm and saw for the first time in my life the opening of a cacao pod with its pulp, and I fell in love with it. It almost became a mythical place for me. Cacao is very much a part of my life from the time I was a child, so it makes sense that I was drawn to cacao farms when I was traveling through Latin America doing my big book.
Chocolate, vanilla, peppers - "they're things that belong to us, and they're part of that constellation of food that we call Latin American cooking."
When people ask me, 'why chocolate?' I say, 'well, because it's food.' Like when I did my work on vanilla, it's another ingredient that's ours. Like peppers, they're ours. They're things that belong to us, and they're part of that constellation of food that we call Latin American cooking. Just because the French took it to a rarefied level of sophistication doesn't mean anything. It means that yes, this can be done this way so let's use this knowledge and incorporate it into what we have and see who does it best. We have it all if we get the expertise together with the raw material which is of excellent quality. The sky is the limit.
Why do so many consumers associate fine cacao with European chocolate when its origin is Latin American?
Cacao was grown and sold to Europe for the most part. Cacao from the lower Amazon was also taken from Americas to Africa, where it became the most important crop in places like the Ivory Coast or Ghana, but was of a lesser quality called bulk cacao in the industry. Fine cacao with its great flavor attributes, complexity, and length in the mouth is a product of the Americas.
For the longest time, since the colonial period, we became the source of the raw material. We never developed beyond using cacao as a drink. Brands like Pacari or Chocolates El Rey in Latin America are a recent phenomenon. Individuals in cacao-producing countries are taking chocolate into their own hands and creating factories that can compete internationally. The more successful ones have good technique but at the same time understand how to use local flavors. So you find beautiful passion fruit bonbons or with other tropical fruits like guanábana or tamarind, you name it. I appreciate when chocolate people from Latin America are using things that belong to us.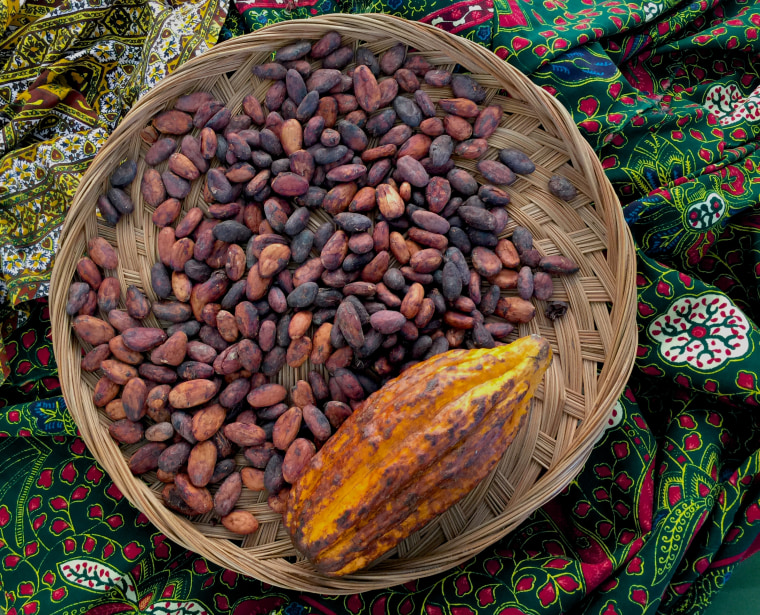 What was the impetus behind Direct Cacao and what is it trying to accomplish?
We felt that chocolate makers that were buying cacao for fine chocolate without going through the fair trade certification system were not being recognized. Fair trade pays a limited amount of money to farmers above market price but that premium is nothing for fine cacao. While a good chocolate maker might pay double for fine cacao in Latin America, they don't have a seal or an organization to back them up whereas fair trade does.
Latin American cacao is fine cacao and some cacaos are very expensive. Some of these chocolate makers are paying - directly - at a high premium, but there's no seal. If you go to the supermarket and see a chocolate that has a fair-trade logo and another that has none of that, you will go for the fair trade logo. What we want to do is change people's perceptions and tell them that a chocolate has been directly traded and it means something.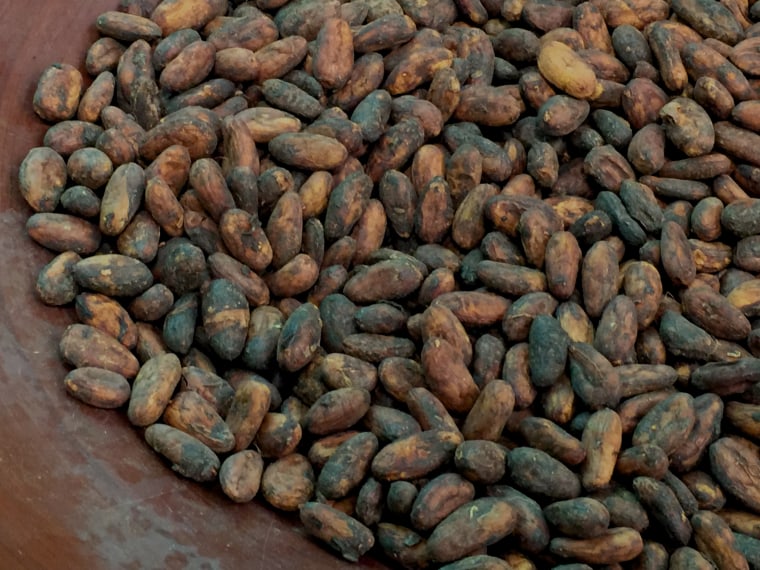 The workshop included several cacao growers from Colombia and you've talked about the divide between people who produce the beans and chocolate makers who manufacture the final product. Why is it important that growers become familiar with the later stages of the process?
The more people from the cacao chocolate world you involve in this, the better for the industry as a whole. There's a divorce between production and taste. You'd be surprised how many cacao farmers have no idea of the taste of the cacao they sell. Not everywhere do you have a chocolate culture. In Mexico and Venezuela, people make hot chocolate with cacao so they have a sense of what cacao tastes like, not as a solid but as a drink. Some countries don't have that relationship.
"Fine cacao with its great flavor attributes, complexity, and length in the mouth is a product of the Americas - I want cacao to be protected and considered a national treasure," says Presilla.
Once they understand what they have in their hands, they have all the weapons they need to market it properly and to understand the value of what they have. It's a service we can do for people, to teach them to appreciate what they produce because the more they know the better.
What changes would you like to see implemented in the cultivation, elaboration, or production of cacao?
I'd like to see our iconic cacaos protected, promoted and disseminated throughout the growing areas. Each country has particular varieties that are unique to each region. I want cacao to be protected and considered a national treasure. Colombians are doing a great job selecting promising cultivars [plant varieties] and hybrids that they have pinpointed as good producers and for having great flavor. The work of essentially doing an inventory of what countries have is the beginning.
[I'd like to see] countries that sell cacao to develop national fine chocolate industries, and for governments to really support the growth of the chocolate industry in Latin America. In a way, to stop that colonial idea that it has to be exported to the first world and then allowed to be developed into a fine product like chocolate to then have producing countries buy that manufactured product. We need to break that colonial scheme.